FYI
Obituaries, Nov. 9, 2023
David Gavan Baxter, a Toronto roots singer/songwriter, guitarist, producer, and one-time publishing executive, died on Nov. 4, at age 68, of heart disease and other health conditions.
Nov 07, 2023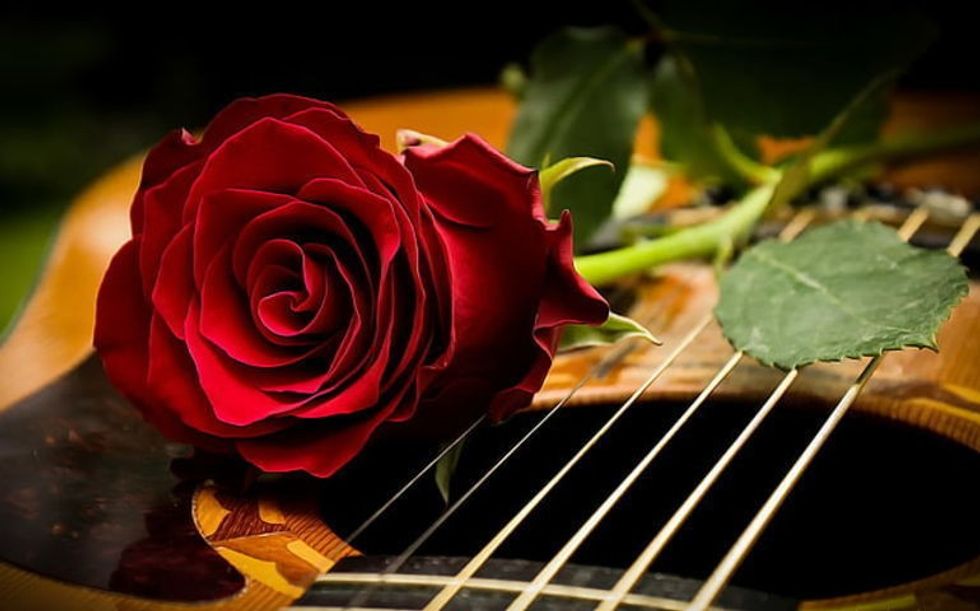 By Kerry Doole
David Gavan Baxter, a Toronto roots singer/songwriter, guitarist, producer, and one-time publishing executive, died on Nov. 4, at age 68, of congenital heart disease and other health conditions.
---
Baxter was born and raised in Ottawa, then moved to Toronto at 19 to study music at York University. The
Flying Horse Co
. website reports, "At the time, it wasn't the type of musical education he sought. 'When I was 20, in 1975, I started playing with David Wilcox every night: four 45-minute sets. You got good. Or else,' he recalls with a laugh. 'York was good for classical and jazz, but I was interested in roots music. I got lucky when I met David. He was a PhD in roots music."
Joining famed blues-rocker David Wilcox's band, the Teddy Bears, got Baxter noticed on the Toronto scene and beyond. His next move was into new wave-accented rock with The Sharks, a band he co-founded with singer Sherry Kean, bassist Bazil Donovan, and Cleave Anderson, who went on to become the original Blue Rodeo rhythm section.
The band released only one single before Kean left to pursue a solo career, with her then-husband Baxter being part of her band. Kean signed with Capitol-EMI and released the EP Mixed Emotions in 1983. The single "I Want You Back" became a hit in 1984, followed by Kean's full-length album debut, People Talk ), later that year. Kean won the Juno Award for Most Promising Female Vocalist at the 1984 Juno Awards and was nominated for Female Vocalist of the Year at the U-Knows. She released the country album Maverick Heart in 1987, which earned her a Juno Award nomination for Country Female Vocalist of the Year. In recent months, word of a possible Sharks reunion surfaced.
After The Sharks disbanded, Baxter expanded his career repertoire, blossoming as an in-demand guitarist, award-winning songwriter and producer, music publishing executive, recording studio owner, and solo recording artist. For 10 seasons, he played guitar on the soundtrack to television's popular Degrassi series.
His debut solo album, the country-folk effort Day and Age in 2009, earned him a Canadian Folk Music Award nomination for Best New Artist. A second solo album, 2011's Patina, was more of a full-band recording, featuring both solo compositions and co-writes. "Apparently I like to write songs with girls," Baxter said in one interview. "I don't know why; I always have. I spent a lot of my life working with female artists."
One such artist with whom Baxter enjoyed a long and successful creative relationship was Lori Yates. They collaborated extensively, with Baxter played on Yates' album Breaking Point (produced by Colin Linden) and co-producing (with Yates) her acclaimed albums Book of Minerva and Sweetheart of the Valley. The pair worked together extensively in Hey Stella, the group they formed with the A-list rhythm section of Bazil Donovan and Michelle Josef (Prairie Oyster), and which performed on the Toronto (and area) club circuit for three decades, releasing a self-titled album in 2002. Baxter and Yates also enjoyed success as a songwriting team, winning a SOCAN #1 Award in 1996 for Martine St. Clair's "Usure De Jours." Baxter also plays on Yates' upcoming album, Matador, the last recording he played on anywhere.
Baxter's skills as a musical mentor and spotter of new talent were put to use when he worked for noted music publisher Peermusic in Toronto, from 1991 to 1996, first as General Manager and then (94-96) as Creative Director and a Peermusic songwriter. Recalling those days in his eloquent Facebook tribute, Kurt Swinghammer noted that "Bax started a cool collaboration project called Song Works. He invited a group of local writers, including myself, to meet weekly, and we'd draw a name from a hat, co-write together and record a demo, and then present the tune the following week."
"It was a fantastic incubator and a great way to meet my, um... peers – a wonderful cast of creatives including Blair Packham, Arlene Bishop, Wendy Lands, Aimee Copping, and many others. Even a Pre-Jagged Little Pill, Alanis Morissette, participated. David's concept was a brilliant attempt to give a little Nashville nudge to our insular tendencies, and I sincerely appreciated his generous effort."
In the years following, Baxter helped nurture the talent of such acclaimed roots music singer/songwriters as Justin Rutledge, Corin Raymond, Treasa Levasseur, and Catherine MacLellan, performing regularly in their bands, recording with them, and offering hard-earned wisdom. Baxter could be found onstage at Toronto music hub The Cameron House multiple times a week, both with these artists and others or fronting his band, The Regulars.
Other producer credits include Lynne Hanson, Bob Snider, Penny Lang, The Rizdales, Jay Aymar, Michael Laderoute, and The Undesirables, and his studio, Knob and Tube, hosted recording sessions by a diverse cast of artists that included Ensign Broderick, Kim Beggs, Goldschatz, Eva HD, and Lori Yates and Hey Stella.
Here are just some of the tributes to 'Bax' that have been posted on Facebook:
Lori Yates (to FYI): ""Bax was a mercurial guitar player who fearlessly went out on a limb during his solos. A great songwriter, wordsmith, he was a passionate, opinionated big brother to me. I was honoured to call him my friend, play music with him for many years. I loved him greatly".
Blue Rodeo: "David Baxter has been part of our musical family our entire careers. Bax was an incredible talent and loved discovering new music almost as much as he loved creating it. Our love and condolences to his family and everyone who loved him. Rest In Peace, old friend."
Gary Topp: "Dear Bazil, Cleave and Sherry [The Sharks]. I'm so sorry to hear the news. I remember hauling myself up the stairs to The Chimney to watch him and David Wilcox. A few years later, he was playing at The Edge, the club I booked. We had a good run. I cherish those moments. David was so soft-spoken and such a genius, exciting musician. Great memories are all you can ask for in the end.
Best wishes."
Susan deCartier (Starfish Entertainment): "I'm so sad to hear of the passing of the one and only David Baxter. He was always kind, interested and available with a warm smile and a ready laugh; I honestly can't imagine our community without him. My love and condolences to all who loved him. Rest in Peace, Bax."
Lou Molinaro (Hamilton concert promoter): "The news saddens me—a tremendously talented musician. Years ago, when I managed the Corktown, we hosted a bunch of Sunday matinees with Lori Yates and David. Those Sundays were golden. Great music and great fun. We also hosted some stellar Hey Stella shows. One in particular was Hey Stella warming up for Wanda Jackson. I always looked forward to the catch-ups with David about those Sundays—music, relationships, studio, life. David always got to the core of a topic. I recently caught up with Bax at Kerry Doole's birthday party. Thank you for your music and chats. Sending my condolences to his family, bandmates and close friends."
Yvonne Matsell (Toronto club booker): "He had a great ear for new talent and a wonderful musician. I feel pretty lucky to have known him for so long. You have left behind a wonderful musical legacy. Much love to his friends & his close musical family@HeyStella. Safe journey, Baxter."
Tom Wilson: "Rave On David Baxter. We lost a brilliant talent, A1 rounder and honky tonk angel today. We'll all have to work at being that much better from now on. Thank you for inspiring us, David. Keep "Swingin'"
Glenn Milchem (Blue Rodeo): "Goodbye, David Gavan Baxter, aka Bax, a dear man and great musician who was an invaluable member of the Toronto music community for nearly 50 years. David was an accomplished songwriter and remarkable band leader in his own right, who could lead a band through a set of songs they'd never played before and make it sound like they'd been playing them for years. Playing, listening to and hanging out with him was always a joy. He will be greatly missed and has left us much too soon, but the influence he had on his peers and the beautiful music he made will live on and on."
Howard Druckman: "When I managed singer-songwriter Bob Snider in the mid-'90s, David Gavan Baxter signed him to a publishing deal with Peermusic. I have fond memories of dropping by the basement of their offices on John Street so Bob could play new songs for Bax, who was a consistently strong and enthusiastic champion of Bob's music — when he was at that point unknown except for a handful of musicians and fans in Toronto. Asked if he was happy about signing, Bob would say he was gratified that his songs got out there in the world. It would never have happened without Bax, who also assembled, rehearsed, and led the band that recorded Bob's album Words & Pictures live at Trinity St. Paul's church in Toronto..
"He also wrote with Lori Yates one of my favourite-ever love songs, "Beautiful Thing," expertly produced my favourite Scott Bradshaw (Scott B ) album; contributed mightily to one of the best-ever Toronto bands, The Sharks; and of course, always played the guitar just like ringin' a bell, especially at the countless Hey Stella gigs I witnessed. Beverly Kreller and I were even lucky enough to play alongside him for a minute as members of the short-lived Heather Morgan and The Company of Men — which was an honour and a pleasure. I loved the man, and I'll miss him."
John Borra: "Whether sharing a stage, watching him play, or just shooting the breeze, it was always a pleasure to be in his company. I had great respect and admiration for him. He will be missed dearly by the music community at large and me. RIP Bax."
Ron Sexsmith: "RIP David Baxter guitarist, songwriter and producer. One the first people in Toronto who believed in my songwriting and even tried to sign me to a publishing with Peermusic when no one else was interested. Huge loss to the Toronto music community."
Parkdale Rebels: "Our collective hearts are broken. Affectionately referred to as the 5th Rebel, Bax would sub on bass when Bazil Donovan was away. He was a master musician, producer, arranger and engineer. Our little country band had recently finished recording our 2nd album with David at the controls. I will forever be grateful to him for the wealth of musical wisdom he brought to every session. I will dearly miss our time together at his Knob & Tube studio. Keep the coffee pot warm, Bax. See you on the other side."
Nicholas Jennings: "R.I.P. David Baxter of The Sharks was one of the very best Toronto bands to come out of the Queen Street scene. A superb guitarist and helluva nice guy, David will be missed. Condolences to his family and friends."
Joel Anderson (Jim Cuddy Band, Skydiggers): "David Gavan Baxter has departed to his next destination. The musical community has lost so much with his passing. My favourite quote from him (he was a wealth of knowledge) was, 'play the gig you're doing and not the gig you think you should be doing.' We will miss you, Bax."
Jay Aymar: The Canadian music scene just suffered a big loss with the passing of David Baxter. One of the top roots music guitar players our country has ever known. For many of us Toronto-based musicians, we lost a friend, mentor, producer, dog lover (Bob Barker), bean-roasting coffee aficionado, self-proclaimed pot-smoking hippie, Willie Nelson completist, at times irascible (usually for musical reasons) and at times deeply insightful."
Pat Langner (Leslie Spit Treeo): "Very saddened about the news of David Gavan Baxter's passing. David played a bunch on our 1st record, on one song from Hell's Kitchen and an additional song on Chocolate Chip Cookies. I first met Dave at Winfield Sound. We were starting overdubs on Don't Cry Too Hard. When Laura, Jack, and myself, walked into the control room, Dave was sitting on the couch, axe in hand. He smiled at us and said, 'Wow, lowlifes!' He would go on to explain, in his books, that was a compliment. Rock In Peace."
Catherine MacLellan: "We've lost a dear friend in the music community. There have been so many losses over the last few years it's been hard to keep up with the grief. I talked to David on the phone recently & he told me he didn't have long left. I had to go to Toronto to sit with him & his family & friends. One could only hope for a send-off like Bax had. Days of friends coming through to speak with him, sing to him, hold his hand. Last week, a bunch of us sat around his bed singing songs. It was rollicking. Though he was tired & weak, he was still directing, producing, calling out chord changes & telling Kevin Breit 'too many chords.' I am so honoured to have stayed with him for three days. To have had a chance to play him songs & share stories of our friendship.
"He was one of my first believers. My cheerleader. My guide. He believed in me when no one else did. He was grumpy AF. He could drive you nuts. Many people know him as a guitar player, a producer… but he did many things throughout his life. He was a great songwriter. We made records together toured together. He connected me to countless musicians and friends. David was complicated. His doctor at the hospital aptly called him "the lovable crusty sort." He was loyal. He loved his friends hard. He was deeply proud of his son. He spent his whole life playing music. Any musician would be proud of the legacy he leaves behind. For me, I'm going to miss my friend. His phone calls, sense of humour, pointed advice, and spirit."
Kevin Breit: "If you could mix one part Jethro Bodine, one part John Steinbeck, another Doc Pomus, a cup of Link Wray and perhaps a shade of Harry Houdini, you may just find yourself with a heaping dose of David Baxter. David had a working man's brawn in spades. There is great muscle in wisdom for sure, but there is something otherworldly and mysterious about premonition. Unexpected detours and u-turns are not for the faint at heart, but David followed a course that was his own, on his terms and was truly right.
"I met David before he was the Bax. I was just a kid, and to this day, I have no idea why he called me to be in his band with his beautiful wife, Sherry. That was almost 40 years ago. I was shocked and dismayed to hear he was ill and was leaving us. I was so lucky to visit him several times in the hospital and play the guitar for him. On one of the days in the hospital, his voice became fainter and fainter, and I thought he had fallen asleep, but his eyes opened; he looked at me and said, "NO PICK!" How lucky to have ridden shotgun with David."
Kerry Doole: "I admired David Baxter's elegantly fluent guitar playing, songwriting, and production skills for four decades. I had the honour of having Hey Stella (Bax, Lori, Bazil, and Michelle) play at my birthday party in Hamilton in late September, and it was great to reconnect with him there. His playing was as lovely as ever on what was, sadly, the band's last gig. David's passing leaves a huge hole in the Toronto roots music scene."
Treasa Levasseur: "Much love to Baxter's family at this time. Baxter was like a big brother to me, and I'll carry him with me all my days."
Sarah Norris: "I had the pleasure of knowing him/working with him and Sherry (Sharks/Sherry solo). He was a true artist with a wonderful soul. xo."
The Rizdales: "Thinking today of our friend, David Gavan Baxter, gone far too soon. We were so fortunate to meet David Baxter 20 years ago. He became our producer, our bandmate, and most importantly, our friend. His enormous talent, humour and heart was second to none. We'll miss you, Bax."
His official death notice observes, "It was always a joy to play, listen to and hang out with David Baxter. He has left us too soon, but his influence on his peers and the beautiful music he made will live on and on. Thank you, Bax, for the brilliant and magical music you created. Rest in peace, now . . . "Step lightly as you go."
A Celebration of Life is being planned for The Cameron House in January.
Sources: Official obituary, Facebook, Discogs, Flying Horse Co., Lori Yates.
Ian Ferrier, a Montreal musician and poet, died on Nov. 3, at age 68, of a brain tumour.
One of the founders of the spoken word genre in Canada, Ferrier created and performed in over 500 poetry and music shows in Canada, the United States and Europe.
For two decades, Ferrier organized The Words and Music Show, bringing performances of literature, art, and music to live audiences at the Casa del Popolo in Montreal. Ferrier also created and performed spoken word narratives and music for Body and Light, a dance project choreographed by Stéphanie Morin-Robert. Since 2014, the company has toured three different shows in nine cities, delivering over 80 performances. He also founded and curated the Mile End Poets' Festival, which has been running since 2010.
His website (ianferrier.com) notes, "Rooted in poetry, his live performances are a haunting blend of acoustic guitar, choir, whispered voice, and the trancelike music of a band called Pharmakon." Described as "one of the founders of the spoken word genre in Canada, Ferrier created and performed in over 500 poetry and music shows in Canada, the United States and Europe."
Montreal-based music industry veteran, poet and gallery owner Ralph Alfonso posted this Facebook tribute: "Ian was a constant centre of creativity as a writer, poet, musician, mentor, promoter and anything else that whirled into his orbit. I honestly can't remember how we met, maybe at a reading in Vancouver, it doesn't matter; it was a friendship of over 20 years. I was proud to release two of his music projects, What Is This Place? and Pharmakon Mtl on my Bongo Beat label, and also help facilitate his two most recent vinyl albums, not forgetting his video installation in our BBAM! Window during covid.
"He leaves an incredible body of work, a profound sadness in all of us who knew him, but also comfort in knowing he is free of pain and on a new journey."
Sources: Ralph Alfonso, Linkedin, IanFerrier.com, Montreal Gazette