FYI
Obituaries, May 18, 2023
Vic (Victor James) Folliott, a broadcasting executive and a co-founder of The Grand at 101, died on April 21, due to complications following a seizure.
May 17, 2023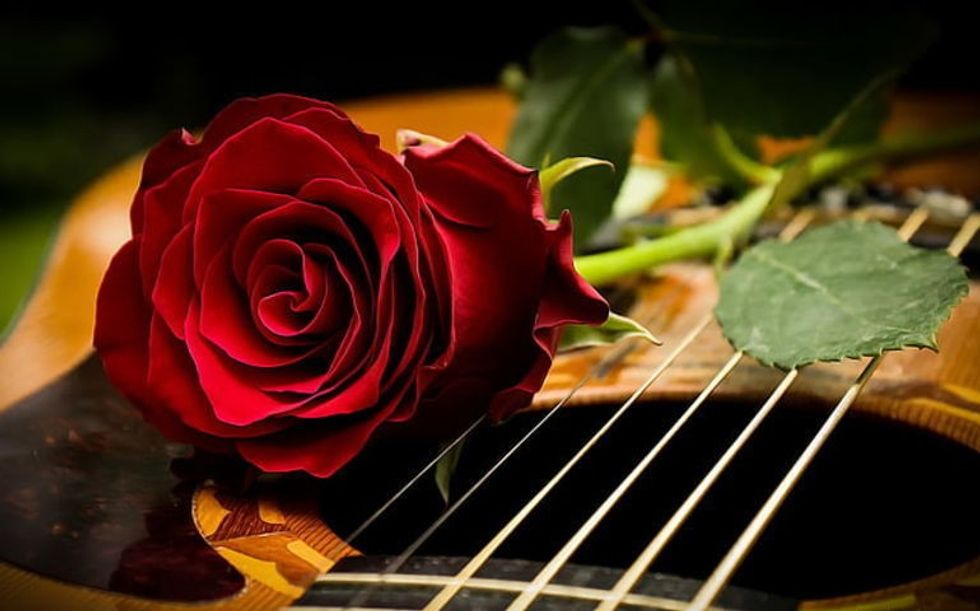 By Kerry Doole
Vic (Victor James) Folliott, a broadcasting executive and a co-founder of The Grand at 101, died on April 21, due to complications following a seizure. His age has not been reported.
---
Scott Jensen, President of The Grand at 101, said "Vic was a solid guy. He was well-liked by everyone he met and was one of those people that never had a bad thing to say about anyone."
Folliott had a long career in broadcasting, with one of his biggest accomplishments being the launch of BX 93 in London. "He was always proud of being the one to launch BX 93 as a Country radio station. It is still on air today and one of the most successful country formats," Jensen said.
Folliott then worked many years at Great Lakes Broadcasting CKGL 96.7, as the Operations Manager,  which was bought by Rogers and is now CHYM 96.7. Folliott was also General Manager at CKWR FM in Kitchener for several years.
When Folliott left CKWR, he and Jensen decided to work together to bring a community radio station to Centre Wellington. After the station hit the airwaves, Folliott was General Manager for several years and also did sales. When he retired from The Grand in Sept. 2020, he did a volunteer show at RogersTV in Kitchener, and a few other small projects.
A Celebration of Life will be announced at a later date.  Donations in tribute to Folliott to the Rotary Foundation (Canada), Lisaard & Innisfree House, or rare Charitable Research Reserve are welcomed and appreciated. Messages and condolences may be left for the family here. 
Sources: Grand 101.1 FM, Wellington Advertiser
Wayne Keen, a broadcast executive, died on May 5, at age 57, after a long battle with cancer.
Keen worked at The Calgary Sun before transitioning to radio sales and joining the Calgary Radio Group in 2005 as an account manager. Sales and marketing positions followed at Corus Calgary and Fabmar Communications' 89.5 The Hawk (CHWK-FM) Chilliwack.
After a detour working for NuVista Homes and Inland Audio Visual, he returned to radio in 2014 to work with Newcap's Calgary stations. For the last seven years, he'd been in business and creative development.   Source: Broadcast Dialogue
Stacie Lynn Roper, a country singer best known for her work as the lead singer of Hey Romeo, died on May 8, at age 47.
The Edmonton-based Hey Romeo was a trio comprising Roper, Darren Gusnowsky and Rob Shapiro. They enjoyed national airplay and success with a series of album releases, including Hey Romeo (2007), What I Am  (2010), Twist Of Fate  (2012), I Got This (2014), and Ride With Me (2015). 
Hey Romeo was named Top New Talent of the Year - Group or Duo at the 2008 Canadian Country Music Association awards. Roper also performed and recorded as a member of the Edmonton-based Blush, with Melanie Switzer and Krysta Scoggins.
Memorial tributes may be made directly to Make A Wish Canada at  nalbertachapter@makeawish.ca or makeawish.ca.
Sources: Larry Delaney, mhfh.com
International
John Albert, a writer, musician, and a key member of the Southern California punk rock scene died on May 3, at age 58, of a heart attack. His death was confirmed by his brother, Jesse.
Albert co-founded the semi-legendary cross-dressing band Christian Death and also enjoyed a stint as the drummer in Bad Religion. He contributed to LA Weekly and other publications and wrote the book Wrecking Crew. He won the Best of the West Journalism Best Sports Writing Award in 2000, for the LA Weekly article from which Wrecking Crew derived.
Read more in the LA Times
John Giblin, a Scot who worked as an acoustic and electric bass player spanning jazz, classical, rock, folk, and avant-garde music, died on May 14, at age 71.
He first made a mark as a member of the Latin American band Gonzalez, then joined Simple Minds where he replaced Derek Forbes and performed with the band on three albums before returning to his former passion as a studio musician.
As well as recording film scores and contemporary music, Giblin also performed live and recorded with Peter Gabriel, John Martyn, Elkie Brooks,  Annie Lennox, Phil Collins, Fish, Manfred Mann's Earth Band, and Simple Minds, and has been closely associated with artists ranging from Kate Bush, Chris de Burgh, David Sylvian, Jon Anderson (Yes), to jazz fusion group Brand X, and with the avant-garde recordings by Scott Walker (including the album Tilt).
Later in life, Giblin moved further into the direction of acoustic bass, with projects involving drummer Peter Erskine (of Weather Report), and pianist Alan Pasqua (of Tony Williams Lifetime).
Sources: Wikipedia, Basschat, Ultimate Classic Rock
Francis Monkman, a keyboardist and composer and co-founding member of English prog-rock group Curved Air and classical/rock band Sky, died on May 12, at age 73, of cancer. A post on the Curved Air Facebook page confirmed Monkman's passing.
He played on that band's first three studio albums and then moved on to co-found Sky and play on that band's platinum-selling debut album and its follow-up, Sky 2.
Monkman also played synthesizer on the scores of The Empire Strikes Back, Raiders of the Lost Ark, Superman II and two of the James Bond movies, The Spy Who Loved Me and Live and Let Die. His score for The Long Good Friday won acclaim.  
Later in his career, Monkman followed his passion for harpsichord and organ playing. He travelled around Europe supporting the work to restore historic organs and he was particularly proud to have played at the Bach-Stammhaus. He'd recently released a solo album called The Bach Family. Monkman also worked with Al Stewart and Phil Manzanera's 801, and his 1981 progressive rock solo album featured a contribution from Camel's Andy Latimer.
Sources: Noise11. Loudersound
Pete Silverton, a leading UK music journalist, has died at the age of 70, of cancer.
In a Facebook post, top English rock photographer Chalkie Davies stated that "Peter Silverton has been a journalist for 30 years. He started as features editor at Sounds in 1976, covered Punk, went on the Anarchy Tour bus with the Pistols and Clash, and later wrote Glen Matlock's autobiography (I Was A Teenage Sex Pistol). He's also worked as an editor at Time Out, the Mail on Sunday, the Sunday Express, and the Guardian, and written for practically every music mag and newspaper in the land."
Musician/journalist Ira Robbins (Trouser Press, Yo La Tengo) posted this tribute on Facebook: "Very sad to bid farewell to one of the smartest, wittiest and kindest people I've ever had the great fortune to know. Pete Silverton was a brilliant writer, a raconteur with a detailed and invariably personal story to add to every conversation, a font of knowledge about all sorts of surprising things, a skilled cook, a loving husband to Jennifer and a dear, dear friend for nearly half a century. There was no one like him."
Canadian music veteran Ralph Alfonso added this tribute on Facebook: "In those glory days of British rock journalism, I devoured loads of UK rock mags and papers; Zig Zag, Bam Balam, Cream, NME, Sounds, Melody Maker, Record Mirror, Let It Rock, etc etc. Great writers like Nick Kent, Charles Shaar Murray, and Pete Silverton at Sounds. He was another guy I paid attention to when the UK press shifted to punk coverage. These guys plus Nik Cohn influenced my early forays into rock writing.
"When I went to England in early 1979; I was armed with a load of press clippings and cassette tapes; trying to get a UK deal for The Diodes. I contacted everybody I could and Pete Silverton actually invited me out for a pint and gave me a little blurb in Sounds saying I was in town trying to get a deal. We reconnected virtually a couple of years ago and I would get his cool Xmas mixtape downloads and occasional newsletter. Safe journey Mr. Silverton, I was happy our paths crossed over the years."
A list of his many articles is here. You can read a brilliant example of Silverton's writing here.