FYI
Musicians' New Reality: Billions Of Streams Equal Millions Of Dollars Lost
With CD sales and downloads almost at the point of non-existence, musicians like Tim Moxam are turning to additional careers to finance their music.
Feb 14, 2020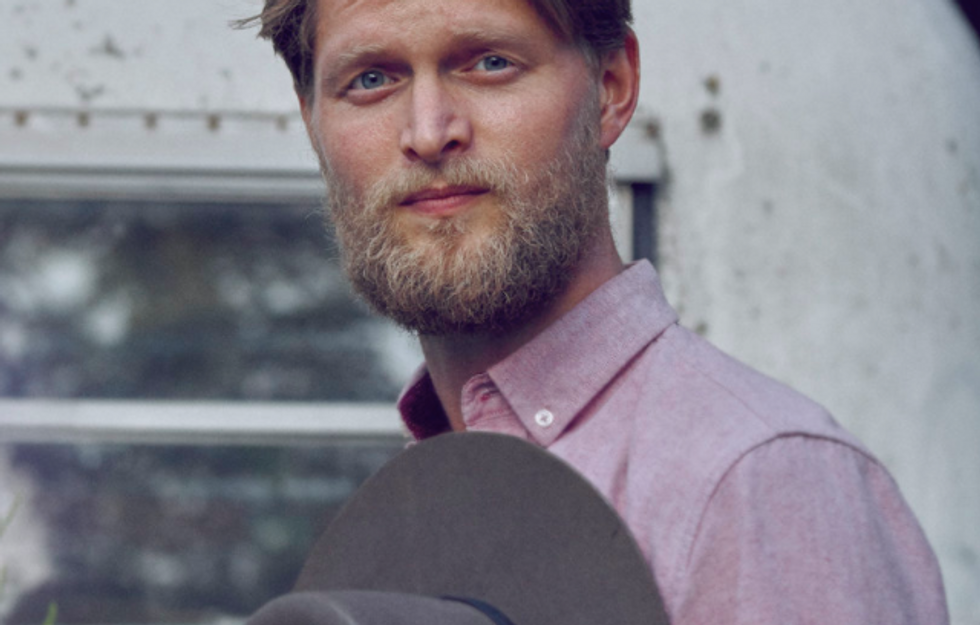 By Nick Krewen
In most cases, CD sales – especially for independent artists -  have gone the way of the dinosaur. 
---
In 2019, according to Nielsen Canada,  5,349,257 compact discs were sold in this country, a drop of 25.7% from 2018. And while more people are listening to music than ever – Canadians listened to 2.1B audio and video songs via streaming services, another double-digit increase over the previous year – even physical downloads are fading, with consumers preferring to "rent" rather than "buy."
And if the streaming services - the current preferred trend of music consumption these days, aside from the growing resurgence of vinyl – were compensating artists with royalties resembling a sustainable wage, the disappearing CD income might not be such an albatross to bear. 
But as it stands, with streaming compensation – according to 2019 figures published by Digital Music News, ranging from a low of $0.00069 doled out from YouTube, to a high $0.01900 provided by Napster (are they still around?), you need to hit more than one-to-two million streams from the higher paying services to hit five-figure royalty levels.
The short of it all?  Musicians somewhat reliant on CD income like folk-pop singer and songwriter Tim Moxam, have had to look elsewhere to make a living.
For Moxam, the trade of carpentry has been his saving grace.
"I always thought that I would eventually be able to sustain myself solely with music," Moxam told FYIMusicNews.  "There have been moments throughout my career where that's looked more or less promising. But it is a fluctuation, and that's something I've had to come to terms with. 
"And so very early on at the time and very naively, I sort of needed to make some money and started working in carpentry. I became an apprentice and in the last couple of years, got my Red Seal certification. I wanted to legitimize that aspect of my career as a fallback should I ever fall on hard times with music."
For Moxam, who has released three albums on Miranda Mulholland's Roaring Girl Records, carpentry allowed him to continue pursuing his professional muse. 
"It became a real balance between the two, where I was able to maintain a full-time job essentially – taking off time to tour, record, write when I needed it – but it didn't afford me any free time," Moxam explains. "It's a challenge, but I consider myself, in a sense, one of the lucky ones, where I do have a second line of work that offers fairly adequate compensation to reinvest in music and keep going."
Not all artists are as lucky, says veteran Toronto-based promoter and publicist Richard Flohil.
"I know a number of artists who have great talent and have just given up," Flohil says. "There's no question that record sales, as a source of income, for most artists who are not 'stars,' …losing that income is catastrophic.  But I also think a decline in the number of venues for live music and a decline in the interest in supporting or going to see live music, is as important a factor in reducing the income of artists, particularly independent artists who have been struggling along for a long time and scraping by."
In a famous Facebook  post from 2018, recording artist Danny Michel famously revealed that his CD sales "dropped 95% this year due to music streaming services"  and showed income from his song Purgatory Cove, streaming 4559 times, earned him a grand total of $44.99. He further claimed that - depending on the service, he earned $475.65 from 132,335 plays on one and $2745.85 from 753,390 plays on another. 
"I know I'm not alone."
Moxam can relate. By his admission, CD sales of his most recent album, 2019's  ownMarlborough Hall, "are still in the low hundreds" – almost erasing the momentum created by the strong response to his 2016 sophomore effort Soft Summer - and he has not nearly recouped the expenses associated with the project.
Speaking in general, Moxam said, "a high production, full-length record can be upwards of $30K with mixing, editing, mastering, hiring the band, rehearsal fees and production of the record. And then, beyond that, the marketing campaign and publicity campaign can be of equal value, if not more – so you're looking at an additional $25, 30, $40K. 
"Then comes additional marketing, publicity fees themselves, music videos, other supplementary assets. Even on the cheap end of things, one low-budget video can range from $2K to $10K. It just goes and goes and goes. Without recouping in the form of royalties, which, in Canada, at this moment, means heavy rotation on the CBC – or if you're lucky, heavier rotation on SiriusXM satellite radio in the U.S., which pays out extraordinary royalties through things like SoundExchange, then you're really out of luck."
Moxam says that even though he has tracks on his album that have been tapped for hundreds of thousands of streams, he has yet to receive a cheque for the plays. 
"It's just because the costs from my label versus the income in the form of streaming are just negligible,' he admits. "It just comes out in the wash. It's nothing. And that is your sole revenue. Your CD sales are nothing."
As a result, Moxam said he "lost a lot" and "had to take a heavy pause to reset."
"I went back to work full-time and had to take a little break from writing and building back up my emotional shield to do it again," he admits.
He's also changing his approach to future recordings.
"My plan going forward is to release records still, but to focus my energy on songs, EPs and seven-inch singles, release digitally and record it utilizing the resources closer at hand rather than going the full high-definition production route. 
"I've always released records with a full band because I enjoy the process, but I tour solo. I've always had the idea to record more songs truly solo – a more exposed, raw kind of record – and I think ultimately, again, whether it's out of necessity or timing or where I'm at in my life and my career, that's what's coming next. That's how I have to do it, and that's how I think I wanna do it."
However, those choices – necessitated by a lack of return – also forces him to excise some of the cottage industry he employs to record his projects, much to Moxam's chagrin.
"That's something that I've always firmly invested in – the economy of my community. To invest in my community – the producers, the publishers, the managers, the labels, on that boutique level, that small independent level - is crucial to the vitality of the industry at the micro-level.
"In a sense, the only way I can keep going is, in effect, cutting out my community from that economy."
Although Vancouver singer and songwriter Bif Naked is also starting an e-commerce sideline of organic on-THC CBD oils under the Mona Lisa Healing banner with three partners, she denies it's as a result of dwindling record sales. 
"It's been a long time coming for me," says Naked, who has dealt with several health issues over the years. "I've always been into health and fitness industries – whether it's yoga or cross-fit. I was a raw food vegan for 15 years and a vegan going on 26 years. So, for me, it's not a stretch.  
"When I was in cancer treatment, I wast introduced to CBD because a lot of other breast cancer patients that were in my chemo "team" - as we called it - they were taking CBD as a supplemental and, as something to assist them through their treatment, to mitigate side effects.
"With Mona Lisa – I just wanted to be involved. It made sense with my proximity to that patient population and all the volunteering that I still do. I'm interested in things that make people feel better."
Naked, who is about to release a new album called Champion later this spring, says that if you've been an indie artist in Canada, the struggle is old news.
"Certainly, the music business in the last five years especially has been in a downward spiral, but kids like me knew this since '95, since Napster, man," she explains. "Any of us who were relying on an arts grant or always struggling to get the tours, we've always lived hand-to-mouth, we've always been indie artists. Nothing has changed for us in that way."
Tim Moxam's record label boss Miranda Mulholland, who has been actively campaigning Ottawa politicians to eliminate safe harbours for tech companies, radio, and other services so that the value of music can experience rejuvenation, feels optimistic that the answers can be found in government legislation.
"I think there is a crisis, but there are levers that the government can pull that will help," says Mulholland, a singer/songwriter/violinist, member of Harrow Fair, and founder of the Muskoka Music Festival.
"There are a lot of recommendations in the recent Standing Committee on Canadian Heritage Report Shifting Paradigms that could make a great deal of difference."
Mulholland admits that apart from the financial stress caused by the downturn of a musician's career, there's another effect that's created when someone has to take up an additional job that takes them away from their livelihood focus.
"People are engaged in another craft or sideline, but it's tough on their mental health," says Mulholland. "It's hard to keep seeing yourself as an artist when you're slinging drinks."
There are a number of other mitigating factors contributing to a musician's survival: such things as the closing of venues due to what Richard Flohil describes as "archaic liquor laws and overdevelopment," the distraction of other mediums (Netflix, gaming), and the increased volume of artists competing for the same attention span of the population.
"If you're a working musician, it's tougher than it's ever been, and it's not going to get easier," says Flohil. "At the same time, there are more and more people than ever before going for it, trying to do it. They can't make a living."
Tim Moxam concurs. 
"I don't want to sound negative or be a downer, but I think the only reason I've kept going was because of carpentry. If it were just music, I would have stopped."