FYI
Music News Digest, Nov. 8, 2021
Aquakultre (pictured) and Keonté Beals head the Music Nova Scotia Awards winners list, Indie Week features some industry notables, and Hawksley Workman announces Xmas shows and a western tour. Also in the news are Make Music Matter, Mad Ones, HotKid, Grievous Angels, Avril Lavigne, Blackie and the Rodeo Kings, and farewell Astro and Marília Mendonça.
Nov 07, 2021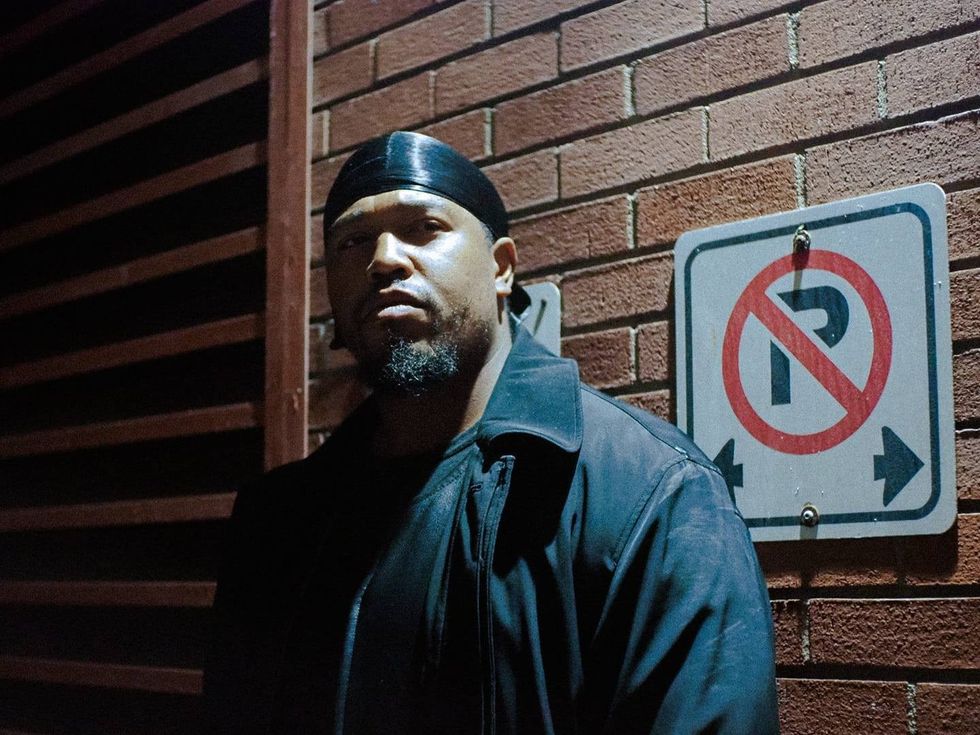 By Kerry Doole
49 MusicNova Scotia Awards were handed out to both artists and industry types yesterday afternoon (Nov. 7) at a brunch event at the Inn on Prince, Truro. Aquakultre and Keonté Beals headed the winners' list, earning three trophies each. Double winners were The Town Heroes (including as Entertainer of the Year) and Neon Dreams. At the opening reception for Nova Scotia Music Week on Nov. 5, Music Nova Scotia presented Brian Doherty with an award to recognize his outstanding commitment to the province's music community in his former role as Music Nova Scotia Board President. The 2021 Awards celebrated two years of eligibility across the Nova Scotia Music Industry. See the winners list here.
---
– After recently releasing a joint instrumental album with fellow musical adventurer Kevin Breit,Hawksley Workman is refocusing on his solo career. He has announced a string of Western Canadian tour dates for next spring, kicking off in Winnipeg on April 18. Workman will also have two special performances in Dec., commemorating the 20th anniversary of his popular Christmas record, Almost a Full Moon. They are at Toronto's Danforth Music Hall (Dec. 14) and St. Catharines' Partridge Hall (Dec. 22). Details and ticket links here. Also announced is a run of vinyl to commemorate the 15th anniversary of This album Treeful of Starling. The vinyl will be available for pre-order online and to purchase at Workman's upcoming shows.
– Virtual music conference Indie Week runs Nov. 9-13. One of the keynote sessions features Steve Stewart (former manager of Stone Temple Pilots, whose global record sales on his watch exceeded 40 million). He is now co-founder and CEO of Vezt Inc, the first music-driven tech platform giving people the ability to participate in the royalties of their favourite songs. This session is on Nov. 10 at 1 pm EST.  An hour later and sure to generate attention is the appearance of Marky Ramone for a one-on-one interview session. Watchmen bassist turned roots-rock solo artist Ken Tizzard presents his popular Whiskey Wednesdays live stream on Nov. 10 and is featured in a discussion on live-streaming in a Nov. 12 session. Register at Indieweek.com
– Music charity Make Music Matterhas announced its Holiday Auction fundraiser, featuring an impressive list of items and experiences. Topping that list are 1-on-1 sessions with famed producers Bob Ezrin (Pink Floyd, KISS, Lou Reed) and David Bottrill (Smashing Pumpkins, Tool, Muse), with other items including recording studio time, audio mixing, career advice from industry experts, music and sports collectibles, pro audio and recording equipment, instruments, event tickets, conference passes, fine art, vocal lessons, and more. Autographed items include box sets from Joni Mitchell and The Tragically Hip and a Squier Stratocaster signed by Ian D'Sa of Billy Talent, Check it out here and bid by Nov. 30
– Indie rockers Mad Ones and HotKid are co-headlining a few Ontario and Quebec dates and checked into Hamilton's The Casbah last Thursday. Opening the show was their pal Jose Contreras, mainman of By Divine Right, and his short but compelling set featured a couple of tunes from an upcoming BDR album that sure whetted the appetite. HotKid's set, played as a trio, was equally strong with frontman Shiloh Harrison impressing with cool guitar licks and vocals that brought Chrissie Hynde to mind. Unfortunately was unable to catch Mad Ones this night. The two bands play Montreal's Barfly on Dec. 3 and Peterborough's Red Dog on Dec. 4. Of note: Harrison and Mad Ones leader Andrew DeVillers are co-founders of Fortune Stellar Records, a feisty indie imprint now making a splash.
– The fact that gigs by veteran Ontario folk/roots band Grievous Angels are comparatively rare is understandable given leader Charlie Angus' day job as one of the NDP's most prominent MPs. Released a few months back, the group's latest album, Summer Before The Storm, was deservedly well-reviewed, and a vinyl version is now available. It is being launched with a matinee show at Toronto's Dakota Tavern on Dec. 12. Tix here. Recommended.
– Canadian pop-punk princess Avril Lavigne has signed to DTA Records, a label headed by rocker Travis Barker. Lavigne made the announcement last week in an Instagram post that read in part: ""Let's fuck shit up! Just signed a record contract to Travis Barker's record label DTA Records." A new single, Bite Me, comes out Nov. 10.
– Canadian roots super trio Blackie and the Rodeo Kings will celebrate 25 years together with a cross-Canada winter tour. The trek begins Feb 4 At Edmonton- Winspear Centre and closes out  March 5 at Ottawa's National Arts Centre. Itinerary and tickets here
RIP
Astro (Born Terence Wilson), a trumpeter and longtime member of British reggae/pop hitmakers UB40, has died, after a short illness, aged 64.
Founded in Birmingham in 1978, UB40 took its name from the form the British government issued to people claiming unemployment benefits at the time. The group made a strong political stance and was active in the anti-racist movement of the time. It went on to gain international success with its melodic material and songs like Red Red Wine and Can't Help Falling In Love.
Astro joined UB40 in 1979 but left in 2013 and went on to perform with breakaway group UB40 featuring Ali Campbell and Astro, which had played some concerts this year and was due to go on tour in 2022.
Wilson sang lead vocals on the 1987 single Rat In Mi Kitchen (it reached No. 12 on the UK charts), a song he wrote in response to frontman Ali Campbell's problems with rodents.
"We are absolutely devastated and completely heartbroken," said a statement on Ali Campbell and Astro's Twitter account. "The world will never be the same without him." Source: BBC 
– Marília Mendonça,  one of Brazil's most popular singers and a Latin Grammy winner, died on Nov. 5 in a plane crash on the way to a concert in Brazil. She was 26.
The pop star died alongside her producer, her uncle – who worked as her adviser – and both the pilot and co-pilot of the plane.
Her press office said their plane crashed between Mendonça's hometown of Goiânia and Caratinga, a small city 220 miles north of Rio de Janeiro. The aircraft was around seven miles from Caratinga, her destination for that evening's gig.
Mendonça posted a video to her 38 million Instagram followers showing her walking toward her plane while carrying a guitar case hours before her death.
The Guardian reports that "the rising star performed country music, in Brazil called sertanejo. She was known for tackling feminist issues in her songs, such as denouncing men who control their partners, and calling for female empowerment.
The Brazilian president, Jair Bolsonaro, used social media to mourn the passing "of one of the greatest artists of her generation".
Mendonça was the most listened to artist in Brazil on Spotify last year and set a record during the pandemic as she moved her concerts online. One performance was the most-watched live stream in the world, peaking at 3.3 million viewers on YouTube.
Dubbed Brazil's "queen of suffering", she first found fame in 2016 with a much-lauded live album. Her LP Todos os Cantos won her the 2019 Latin Grammy for best sertanejo album. She was nominated for the same award this year for Patroas. Source: The Guardian