FYI
Music News Digest, Nov. 2, 2018
Nova Scotia Music Week is now underway (pictured is Awards nominee David Myles), Martin Atkins guests at Indie Week, and Paradigm's roster expands. Others in the news include Manitoba Music, Buckman Coe, Amplify BC, Music Canada Live, Carly Rae Jepsen, Janice Mitchell, Wooden Horsemen, and Winterfolk. Videos added for your enjoyment.
Nov 02, 2018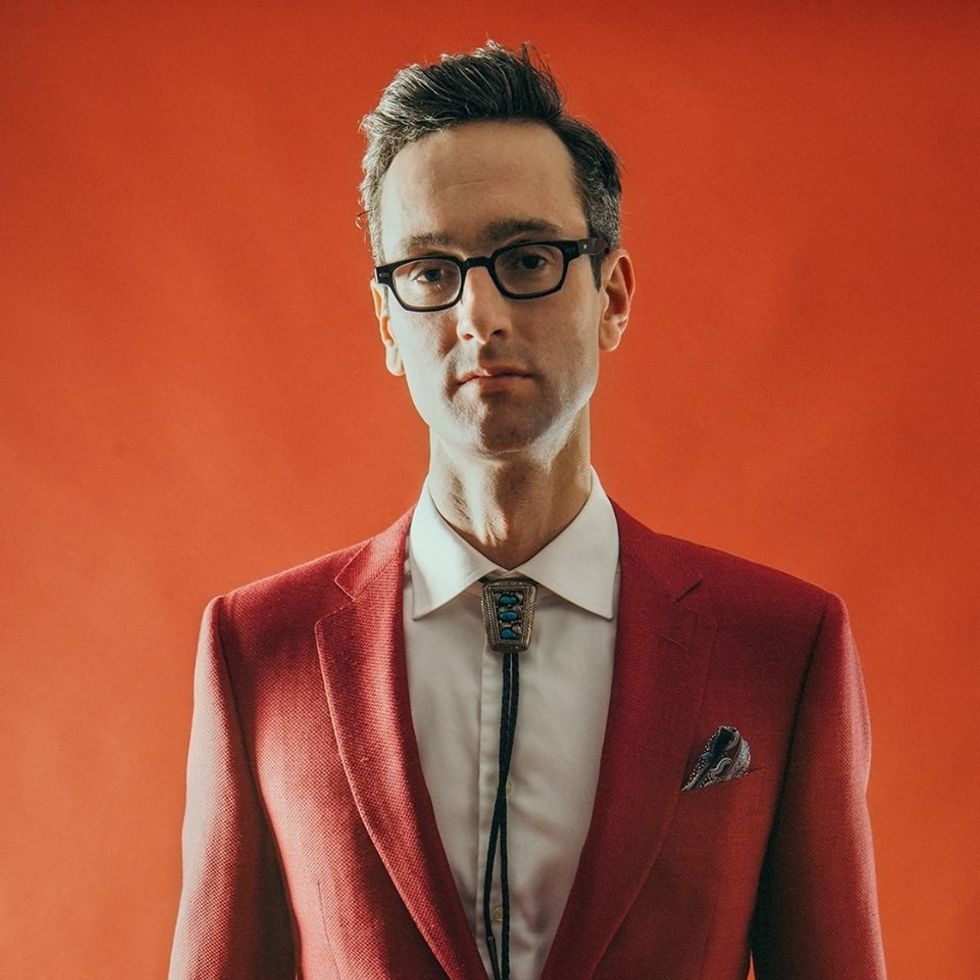 By Kerry Doole
Nova Scotia Music Week (NSMW) launched yesterday in Truro and runs through Sunday. A strong lineup at the Royal Canadian Legion Branch 26 tonight (Friday) features Makayla Lynn, Dave Sampson and George Canyon, while the Marigold Cultural Centre hosts Quiet Parade, Leanne Hoffman, and Erin Costelo. Other notable artists performing over the next two nights include Jodi Guthro, Port Cities, Reeny Smith, Alert The Medic, Gabrielle Papillon, Quake Matthews, and Gabriel Minnikin. A full performance sked here
---
Proceedings wrap on Sunday with the Music Novia Scotia Awards celebration and closing party. Artists with multiple awards nomsinclude Hillsburn, Mo Kenney, David Myles, Reeny Smith, and Christina Martin.
– Manitoba Music and Manitoba Country Music Association join forces for the Manitoba Country Music Meeting on Nov. 10 at Manitoba Music's office. The info session features THiS Music's Anna Weisband, RGK Entertainment's Amber Bell, Sakamoto Agency's Carla Hackman, MDM Recordings Inc.'s Mike Denney, artist David James, and songwriter Emma-Lee. Info and registration here
– Martin Atkins (Nine Inch Nails, Public Image Ltd.) is returning as a special guest at indie101 at Toronto's Indie Week, with two presentations, both on Nov. 7. First up, at Revival, is How to Make an Extra $100k in the Next Year, featuring tips and strategies to boost your career as an indie artist. Then comes Memories: My Time In and Out of Public Image Ltd, a sure to be an entertaining session at Viz@Viz.
– Paradigm Talent Agency has announced a couple of prominent additions to its client roster. Dear Rouge has signed with Paradigm's Rob Zifarelli for exclusive North American representation, while The Dirty Nil signed with Zifarelli and Adam Countryman, also for exclusive North American representation.
– For the third year, Hudson's Bay and Saks Fifth Avenue in Toronto will kick off the holiday season with a special event unveiling their festive windows, at the stores' shared entrance on Queen Street, on Sunday (Nov. 4). This features performances from Canadian pop star Carly Rae Jepsen and Toronto social media sensation Johnny Orlando. The unveiling begins at 4.45 pm.
– The deadline for applications to Amplify BC's Live Musicprogram is Nov. 14.  Festivals, venues and live music presenters are eligible to apply. 
– Vancouver roots musician Buckman Coe releases a full-length album (his sixth), Gathering Storm,on Feb.  22, and the title track and first single is now out. It has a strong social message and Coe notes in a press release that "this song was inspired by my work with the Tiny House Warriors. It celebrates the gathering community of Indigenous and non-Indigenous land and water protectors here at home and around the world." 
– Music Canada Live's next free members-only webinar will take place on Nov. 27 and will feature a discussion with Gallagher Insurance/Risk Management/Consulting.  More details TBA.
– Toronto jazz publicist and scribe Lesley Mitchell-Clarke is launching her TDot Cabaret series at Jazz Bistro on Sunday (Nov. 4). First up is Janice Mitchell, an acclaimed jazz/blues vocalist with her show, On the Road With Ray Charles. Mitchell toured with Charles for many years as a Raylette before her own impressive international career.  
– Fancy busking at Vancouver's SkyTrain stations? The regional transportation authority has set a Nov. 13 deadline for online applications. Send a 30-second clip playing your instrument of choice to busker@translink.ca. Those chosen must pay a $75 fee and attend an annual general busker meeting on Dec. 17. Source: Georgia Straight
– From folk origins five years ago, Vancouver's Wooden Horsemen have evolved into a brassy, electric 7-piece blues-rock outfit. 2016 EP Sentient charted on CBC Radio, and a full-length effort, Past Lives, comes out today, and is launched on Saturday (Nov. 3) with a hometown show at The Wise Hall.
– A fundraiser for Toronto's annual Winterfolk blues and roots fest takes place at the Freetimes Cafe on Sunday. Presented by Winterfolk and the Nashville Bound Songwriter Series, it is hosted by Glen Hornblast. Artists include Lynda Kraar, Black Suit Devil, D'Arcy Wickham, Brian Gladstone (w/ Beverly Kreller), Tony Quarrington (w/ Zoey Adams), Alana & Leigh Cline, Abigail Lapell, and Dom Louis. Tix just $10 at the door.