FYI
Music News Digest, May 18, 2023
May 17, 2023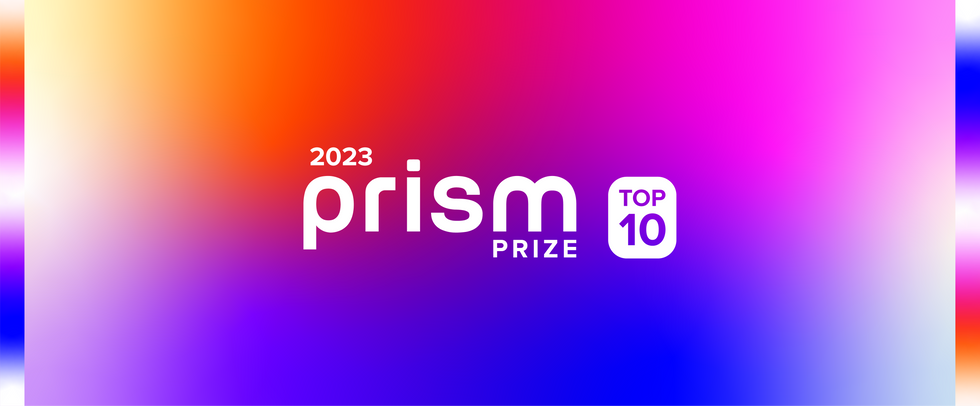 By Kerry Doole
Awards news
---
The top 10 Canadian music videos selected as finalists for the Grand Prize at the 2023 Prism Prize have been announced. The nominated artists and video directors are (in alphabetical order): Tanya Tagaq - Colonizer (Directors: Leah Fay Goldstein & Peter Dreimanis),  Snotty Nose Rez Kids - Damn Right (Director: Sterling Larose), Amanda Sum - Different Than Before (Director: Mayumi Yoshida), Dan Mangan - Fire Escape (Director: Lester Lyons-Hookham), MorMor - Here It Goes Again (Director: Adrian Villagomez), Jessie Reyez - Mutual Friend (Director: Peter Huang), Jean-Michel Blais - Passepied (Director: Adrian Villagomez), BAMBII - Ride With Me (Directors: Kit Weyman & BAMBII), Tanya Tagaq - Teeth Agape (Director: David Seitz), and PUP - Totally Fine (Director: Jeremy Schaulin-Rioux).
Voted by a jury composed of more than 135 industry creatives (including this scribe), the artist and director behind the Grand Prize-winning video will be awarded $20K, the largest cash prize in the world for music videos. The winning clip will be crowned at a live screening and awards presentation on July 6, in Toronto. All of the Top 10 finalists are also eligible for the fan-voted Audience Award, supported by Stingray, which comes with a $5K prize for the winner. View all the clips and place your vote before June 15 here.
SiriusXM and the CCMA have announced the 2023 Top of the Country competition finalists: Hailey Benedict, Noah Derksen, and Teigen Gayse. A grand prize of $25K and the coveted title are now on the line. The finalists travel to Nashville this June to perform at CMA Fest and make industry connections. This will be followed by stage performances at Montreal's Lasso country music festival in Aug. and in Hamilton for CCMA's Country Music Week in Sept., where their face-off will be broadcast live on SiriusXM's Top of the Country Radio (Ch. 171).
– The Summer Solstice Indigenous Festival has announced nominees for The SSIMAs, (Summer Solstice Indigenous Music Awards) presented by TD Bank Group.  Winners will be celebrated and honoured in Ottawa during the awards ceremony at the National Arts Centre on June 6. Aysanabee leads the field with six nominations, followed by Snotty Nose Rez Kids, with five. See the full list here. The Summer Solstice Festival runs June 21 - 25.
– Submissions are now open for the 19th edition of the Canadian Folk Music Awards, with a deadline of July 13. Early bird submissions are open until May 31. Apply here.
Festivals news
– Early this year, the Vancouver Folk Music Festival announced its cancellation, but fan reaction has brought it back for its 46th year. The fest will run from July 14 to 16 at Jericho Beach Park, and the just-announced lineup is impressive. Notable names include William Prince, Calexico, Ferron, Joachim Cooder, Joe Henry, Albert Lee, Jill Barber, Jim Byrnes Steve Dawson and The Hooded Mergansers, The High Bar Gang, Amythyst Kia, Don McGlashan, Ruth Moody, Samantha Parton, Rum Ragged, The Sojourners, and Twin Flames. Early bird weekend passes and other tix are currently available here.
– The Smokestack Festival & Concert Series in Hamilton, a new collaboration between Sonic Unyon and local blues hero Steve Strongman, takes place at Bridgeworks, on May 26 and 27. Strongman headlines a blues night on May 26, along with the Juno-winning MonkeyJunk and the Hogtown Allstars. The following night's bill of so-called "Northern Americana" is headed by Whitehorse, with NQ Arbuckle (a fave of yours truly) and Bywater Call in support. Tix here.
– The inaugural edition of the Four Winds Music Fest is set to take place July 14-16 at the Riverstone Eco Retreat, just outside of Durham, north of Toronto. A strong artist lineup features Sarah Harmer, Elliott BROOD, Julian Taylor, Danny Michel, Graven, Alysha Brilla, Donne Roberts, Matt Epp, Mountain Head, and more. Yoga sessions will be available. Tix available now here.
– Ottawa's CityFolk organizers have named a strong lineup for its 2023 edition, to be staged on The Great Lawn at Lansdowne Park from Sept. 13-17. This follows the announcement in April that Hozier will be closing out the festivities. The performers will include Iggy Pop, Busty & The Bass, NOBRO, Arkells, Gov't Mule, The Tallest Man On Earth,  Ruby Waters, Bush, Headstones,  Sven Gali,  Fortunate Ones, Villages, Allison Russell, Andrea Ramolo; Kristine St-Pierre; Mikhail Laxton, X Ambassadors, and Julian Taylor. Tix go on sale May 18 here.
– Presenting highly diverse musical events, The Biglake Festival takes place Aug. 18-26, 2023 across Prince Edward County, ON. A press release notes that "it's the only festival to offer Yiddish ballads, opera, traditional Korean drums, a string sextet and folk fiddling all on the same bill." Artists involved include Wesley Hardisty, Carmen Braden, the Ensemble Made in Canada (Emic) Quartet, the PhoeNX Ensemble, Ryan D'Aoust, and Sarah Slean, who heads a Joni Mitchell tribute. Info and tix here.
 – The Cavendish Beach Music Festival, running July 6-8 in PEI, has announced its 2023 RBCxMUSIC Emerging Artist Stage performers: Farewell Town, Ava & Lily, Down With Darby, Noah Malcolm, Elyse Aeryn, Lookout Tower, Joe H Henry, Isabella Swanson, Lawrence Maxwell, Cameron Nickerson, The Lumber Jills, Brooke MacArthur, Joce Reyome and Nicolas Riel. More info here.
Industry news
– Music industry veteran and co-founder of '80s hit rock band Toronto, Brian Allen recently took to Facebook to warn fans that a band currently making the rounds under that name has no valid connection to the original Toronto. He posts: "Please be advised there is a band promoting themselves as our band 'Toronto.' Any persons that are NOT Anne (Holly) Woods, Sheron Alton, Scott Kreyer or Brian Allen are falsely claiming to be members of Toronto and we do NOT approve of their use of our name." Allen adds that "These people have hijacked the name Toronto without the permission of the official (and original) members, including me. Despite being issued a notice, the band's leader is refusing to stop. So, I ask you, if someone stole your identity and started making money from your reputation and creations, how would you feel?"
– Until June 8, Music Pro Summit is offering super early bird tickets (for $40, half the regular price). The online music conference runs Sept. 5-7, featuring 50-plus speakers, over 20 sessions, and B2B networking. Tix here.
– Toronto's first inclusive Gospel & RnB Choir, In-Kloo-Siv Voices, is hosting its inaugural Pride Concerts: "We Like to Party… With Pride!" featuring award-winning vocalist James Baley on June 4 (2 pm and 7 pm) on June 4 @ TCE - 213 Sterling Rd, Toronto. A cash bar after-party with proceeds going to charity features DJ Nik Red. More info here.
Artist news
– Joni Mitchell's surprise 2022 live set at Newport Folk Festival was recorded, and will now be released on a keenly-anticipated live album, At Newport, out on July 28 on Rhino Records. The 11-track double album/double CD set was produced by Mitchell and Brandi Carlile. In June, Mitchell will headline a concert at the Gorge Amphitheater in Quincy, Washington.
– Emm Gryner's inventive cover of the Def Leppard hit Pour Some Sugar on Me first appeared in 2000 on the Ontario singer/songwriter's album Girl Versions, but it continues to resonate. Def Leppard recorded her arrangement as a duet with Gryner and Joe Elliott for their new album, Drastic Symphonies, and Gryner flew to London this week to perform on BBC Radio 2's show Piano Room alongside the BBC Orchestra. The performance airs today (May 18) and also features Gryner performing a Bowie song with Def Leppard.
– In a Hugh's Room Live presentation, master pop craftsman Dan Hill plays a concert at The Redwood Theatre, in Toronto's East End, on June 8. Tix here.
– Award-winning roots singer/songwriter/guitarist Michael Jerome Browne has just released a new album, Gettin' Together, on Borealis Records. It features such notable guests as Harrison Kennedy,  Eric Bibb, John Sebastian, Colin Linden, and many others. A five-time Juno Award nominee and three-time CFMA winner, Browne is noted for his encyclopedic knowledge of a wide range of blues and folk styles. Browne is currently on tour in the UK and Ireland with Eric Bibb.
– The superb ongoing Jazz Series at Toronto's Columbus Centre continues with its third concert on May 31, featuring acclaimed Italian alto saxophonist Francesco Cafiso accompanied by the Roberto Occhipinti Trio. Tix here. 
– On May 26 (on TPR Records), Toronto-based British/Canadian bassist Duncan Hopkins releases his seventh album as a leader.  Who Are You? The Music of Kenny Wheeler is a musical glowing tribute to the late great Canadian composer and trumpeter, viewed by Hopkins as a mentor. The album features guitar aces Reg Schwager and Ted Quinlan, Michel Lambert on drums and Hopkins on double bass. All four musicians worked with Ken Wheeler at some point in their careers. The final three tracks form the St. Catharines Suite, a suite written by Hopkins at Wheeler's suggestion.