FYI
Music News Digest, June 18, 2020
Drake (pictured) leads the nominees for the 2020 BET Awards, Festival International de Jazz de Montréal goes virtual, and SaskMusic presents a National Indigenous Peoples Day Concert. Also in the news are Music Canada, ABACUS Data, a CBC hip-hop podcast, Canada Day House Party, Ruth B, Creative Manitoba, BTS, Americana Honors & Awards, Judy Collins, Protest the Hero Toronto Songwriting School, Linda McRae, TO Live, Shred Kelly,  Supercrawl, and farewell Hugh Fraser and Keith Tippett.
Jun 18, 2020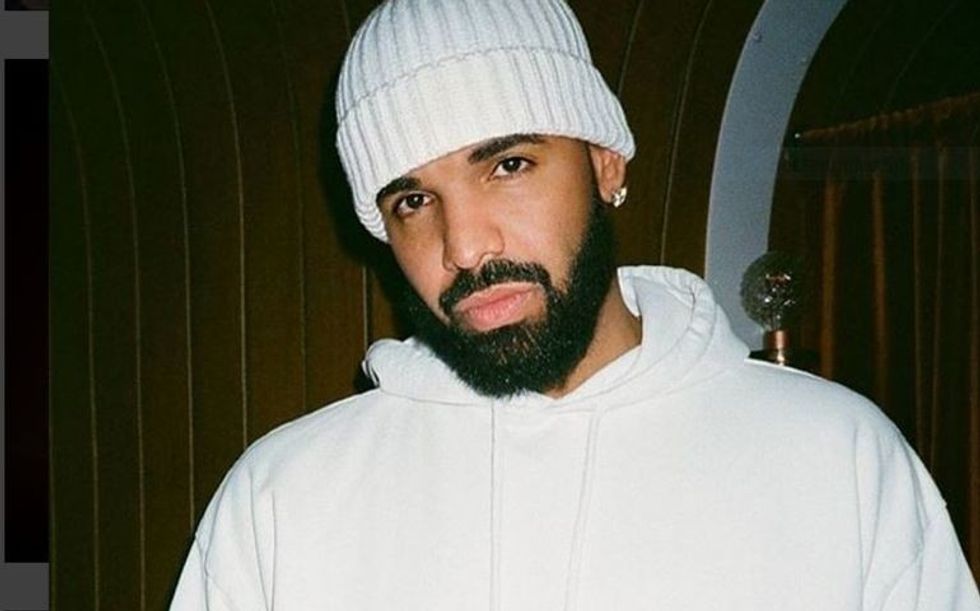 By Kerry Doole
He may have been snubbed by the Polaris Music Prize again but Drake is sure to be pleased by the news that he's the leading nominee at the 2020 BET Awards, which celebrates its 20th anniversary this month. Drizzy is nominated for six trophies, including video of the year (with Chris Brown) and best male hip-hop artist. Rappers Megan Thee Stallion and Roddy Ricch have five noms apiece. The Awards' virtual event will air live on June 28 on the  CBS network for the first time.
---
– The world-renowned Festival International de Jazz de Montréal has been forced to cancel its planned public concerts this month, but, from June 27-30, it presents an edition l on its digital platforms. This includes a takeover of L'Astral, transformed into a broadcast studio for a series of performances. For four days, some of the fest's favourite local artists will perform sets available for free online. The impressive lineup includes Charlotte Cardin,  Jean-Michel Blais, The Barr Brothers, Dominique Fils-Aimée, Elisapie, Jordan Officer, Pierre Kwenders, Alain Caron trio avec Paul Brochu et John Roney, Jeremy Dutcher, Marianne Trudel, Naya Ali, Djely Tapa, Carl Mayotte, and Mateo, Check here for details.
– There has been no shortage of surveys conducted to assess the impact the covid-19 pandemic is having on musicians. In one important survey, Music Canada has partnered with Abacus Data to get Canadian artists' perspectives on returning to work during the covid-19 recovery phase.. Data from this study will be added to consumer data that Music Canada is gathering to give all decision-makers a complete picture of the recovery phase." Access the survey here (English) and here (French).
SaskMusic presents a National Indigenous Peoples Day Concert online on Saturday (June 20) at 7 pm. Hosted by LJ Kimbley and Dakota Ray Hebert, it features music from Angus Vincent, Aurora Wolfe, Berk Jodoin, Danny Knight, Donny Parenteau, Gypsy Moonbird, Jarrid Lee, Kalem Moses, Krystle Pederson, Lancelot Knight, Lionel Ireland and Ruth Desjarlais, Marentin Fehr, Melodie Gliem, Mr. Awesome, Patrick Moon Bird, Randy Woods Band, Roland Corrigal, Ron Desjardins, Serena's Secret,  The North Sound, Tom Gerard, Valerie Raye and Yvonne St. Germaine. Tune in on SaskMusic's Facebook page or YouTube channel. FACTOR and Creative Saskatchewan helped support the project.
– On June 16, CBC launched a new podcast, entitled This Is Not A Drake Podcast. The five-part limited-run series explores the history and evolution of hip-hop, R&B and Black culture through the lens of Drake, one of this generation's most influential musicians, 10 years after the release of his first studio album. The show is hosted and co-produced by documentarian Ty Harper, with co-production by noted music journalists Anupa Mistry, Del Cowie, and Dalton Higgins. New episodes will be available weekly on CBC Listen and everywhere podcasts are available.  
On July 1 , AIR MILES presents a virtual Canada Day House Party benefitting the Canadian Mental Health Association (CMHA). The interactive six-hour netstomper, produced by Noisemaker and FRC Marketing, combines Canadian musicians, celebrities, contests, giveaways, recipes, games and more to celebrate Canada Day 2020, streaming at www.CanadaDayHouseParty.ca. A stellar musical lineup includes Sam Roberts Band, Riit, Bonjay, Caveboy, Dean Brody, Dear Rouge, Elijah Woods x Jamie Fine, Gord Sinclair (of The Tragically Hip), Loony, Myles Castello, Skratch Bastid + Cadence Weapon, The Trews, and William Prince. Portions of the virtual show will be broadcast live from Paris, Ontario.
- Hit pop songstress Ruth B has released If I Have A Son, a son "written from my heart," she confides. 100% of the proceeds from this song will go to various organizations/charities fighting the good fight. 
– Creative Manitoba recently partnered with Alan Freeman, Geopolitical Economy Research Group University of Manitoba, and Greg Miles, Economist with Workplace Education Manitoba, to analyze job and wealth generation in the Arts and Creative Industries in Manitoba. In 2017, the creative sector accounted for 35,000 jobs in Manitoba. Access the report here 
–  K-Pop superstars BTS are showing that money can be made from virtual shows. MBWreports that the group's pay-per-view BANG BANG CON The Live event that took place on June 14 broke the record for the highest-paid online concert, banking close to (US) $20m in ticket sales. At its peak, the virtual concert attracted 756,600 concurrent viewers from 107 regions, breaking the record for the largest ever virtual concert audience. The group's label, Big Hit notes that audience size equates to 15 shows at a 50,000-capacity stadium.
– The Americana Music Association has named the nominees for its 19th annual Americana Honors & Awards, and the list includes Brandi Carlile, Buddy and Julie Miller, Steve Earle, Brittany Howard, Drive-By Truckers, Our Native Daughters, the late John Prine, Nathaniel Rateliff, Tanya Tucker, Yola and more. The winners will be announced during the awards show on Sept. 16, at the historic Ryman Auditorium in Nashville. Next year's Americanafest dates have been set for Sept. 21-26, 2021. More info here 
– Over recent weeks, 1000 singers from across the globe answered Judy Collins' call to sing Amazing Grace with her as a sign of solidarity in this turbulent time. This new version of Collins' historic recording is out now, and Alan Cumming, Judith Owen, Steve Earle, Madeleine Peyroux, Mandolin Orange, and Tift Merritt — plus internationally known choirs like The Sixteen, New York Choral Society, Voices International, and GOA University Choir — are just some of the participants in the Global Virtual Chorus event. All proceeds raised from this single will go to the World Health Organization Solidarity Response Fund 
– Covid concerns have forced the Unison Benevolent Fund to cancel the 2020 Canadian Entertainment Charity Golf Tournaments. The 2021 dates are June 1, Vancouver (UBC Golf Club), July 21, Toronto (Lionhead Golf Club), and Sept. 20, Montreal ( Beaconsfield Golf Club).
– Ontario prog/hardcore band Protest the Hero has moved the release day of its new album Palimpsest up a day to June 18, to respect and honour Juneteenth on June 19. In a collective statement, PTH explains "When we realized our scheduled release day coincides with Juneteenth, we didn't feel right about celebrating our album when we should be observing the holiday. Recently we have been doing our best to look inward and acknowledge our prejudice and privilege."
– Toronto Songwriting School has announced the winners of its first songwriting contest. Taking top place was East Coaster Clare Siobhan, for Ten Speed Bike, noted Toronto folkie Noah Zacharin came second with Birds Are Not Missing Us, while Lyndsay Wills and John Muirhead tied for third. Over 60 songs were judged by the Toronto Songwriting School team of founder Murray Foster and Mary Krause.
– Nashville-based Canadian roots artist Linda McRae (ex-Spirit Of the West) has started a new live-stream series. The show tonight (June 18) at 7 pm (Central time) features guests Rita Hosking & Sean Feder and is a benefit for The Arts and Corrections Program, one with which McRae has worked at  California's New Folsom Prison. Reserve your free ticket here
– TO Live, the Toronto agency that operates three major arts venues in the city have announced further layoffs, in the wake of the pandemic. In addition to the 480 unionized, part-time and casual staff who were already laid off or placed on temporary leave, 115 full-time positions have now been affected. TO Live operates Meridian Hall (formerly the Sony Centre), St Lawrence Centre for the Arts; and the Meridian Arts Centre (formerly Toronto Centre for the Arts). Source: Toronto Star
Underground is the fourth single from BC folk-rockers Shred Kelly's new album, Like A Rising Sun, out tomorrow (June 19) on DevilDuck Records. The band explains that "our vocalist, Tim, began the process of creating Underground during a period of anxiety and insomnia while dealing with a personal loss. This sombre track is one which so many people can relate to, especially with current events unfolding."
– Hamilton's popular annual street fest Supercrawl has been cancelled due to covid-19, to be replaced by 'special events' in late fall. To be announced in September, these will include free concerts, some of which may be live-streamed, in addition to fashion shows and drag shows. The concerts will feature many of the artists from previous years. Source: CBC News  
– Toronto jazz hub Jazz Bistro is launching a live-stream series on June 24 at 8 pm on its FB page. The featured performers, George Koller and Julie Michels, were the last to play the club, on March 15, just prior to the pandemic shutdown.
Obits
Hugh Fraser, a Juno-winning jazz bandleader, composer, trombonist and pianist who was a stalwart of Vancouver's music scene, has died, age 62, of cancer.
Fraser established VEJI (Vancouver Ensemble of Jazz Improvisation) in the early 1980s and released five albums with the group over the ensuing 20 years.
The Hugh Fraser Quintet, which drew its members from VEJI, was a hard-bop ensemble that released 12 albums between 1987 and 2012, earning three Juno Award nominations and two wins.
Fraser had been diagnosed with cancer in 2017 but continued to perform as recently as 2019.
The Hugh Fraser Quintet's most recent album, Concerto, was released in 2012. Source: CBC
Keith Tippett (born Keith Graham Tippetts)  a British jazz pianist and composer, died on June 14, age 72. No cause of death given.
According to Allmusic, Tippett's career "..spanned jazz-rock, progressive rock, improvised and contemporary music, as well as modern jazz for more than half-a-century". He held "an unparalleled place in A major figure in British contemporary music, he was known for his unique approach to improvisation. Tippett appeared and recorded in many settings, including a duet with Stan Tracey, duets with his wife Julie Tippetts (née Driscoll), solo performances, and as a bandleader, and appeared on three King Crimson albums.
The Keith Tippett Sextet released two albums on Vertigo Records, You Are There... I Am Here (1970) and Dedicated To You, But You Weren't Listening (1971). 
Tippett declined an offer to join King Crimson in order to continue to lead his own group. After leaving Vertigo, he formed Centipede, a 50-piece band that also included his wife Julie, formerly Julie Driscoll, as well as members of King Crimson andf Soft Machine, and brought together much of a generation of young British jazz and rock musicians.
They recorded one double-album, Septober Energy, a Tippett composition, released on the RCA label in 1971. Despite substantial publicity, the album failed to sell in sufficient numbers to justify the expense of maintaining the project.
His next band, Ovary Lodge, recorded two albums, one of which was produced by Robert Fripp.  Tippett continued to play with various combinations of musicians through the 1970s, playing improvisational jazz and jazz-rock with such musicians as Stan Tracey, Robert Wyatt, Dudu Pukwana, Harry Miller, Elton Dean, Hugh Hopper, and Louis Moholo.
In the late 1980s, he formed another new band, Mujician, playing purely improvised jazz. He also formed a trio with Julie Tippetts and Willi Kellers, and wrote film and television scores, music for string quartets and piano, and taught at summer schools. Tippett also continued to record and to tour in Britain and Europe with various ensembles. Sources: Wikipedia, Vortex Jazz, Ultimate Classic Rock