FYI
Music News Digest, June 1, 2020
Black Out Tuesday arrives tomorrow, Selina Martin (pictured) spearheads  #BuyMusicFriday, and Dean Brody gets his own beer. Also making news are Gord Downie, the Allan Slaight Juno Master Class,  Juno TV,  Björn Ulvaeus, CISAC, Julian Taylor, Orville Peck, Together We're Strong, The Damn Truth, and The Perms.
Jun 01, 2020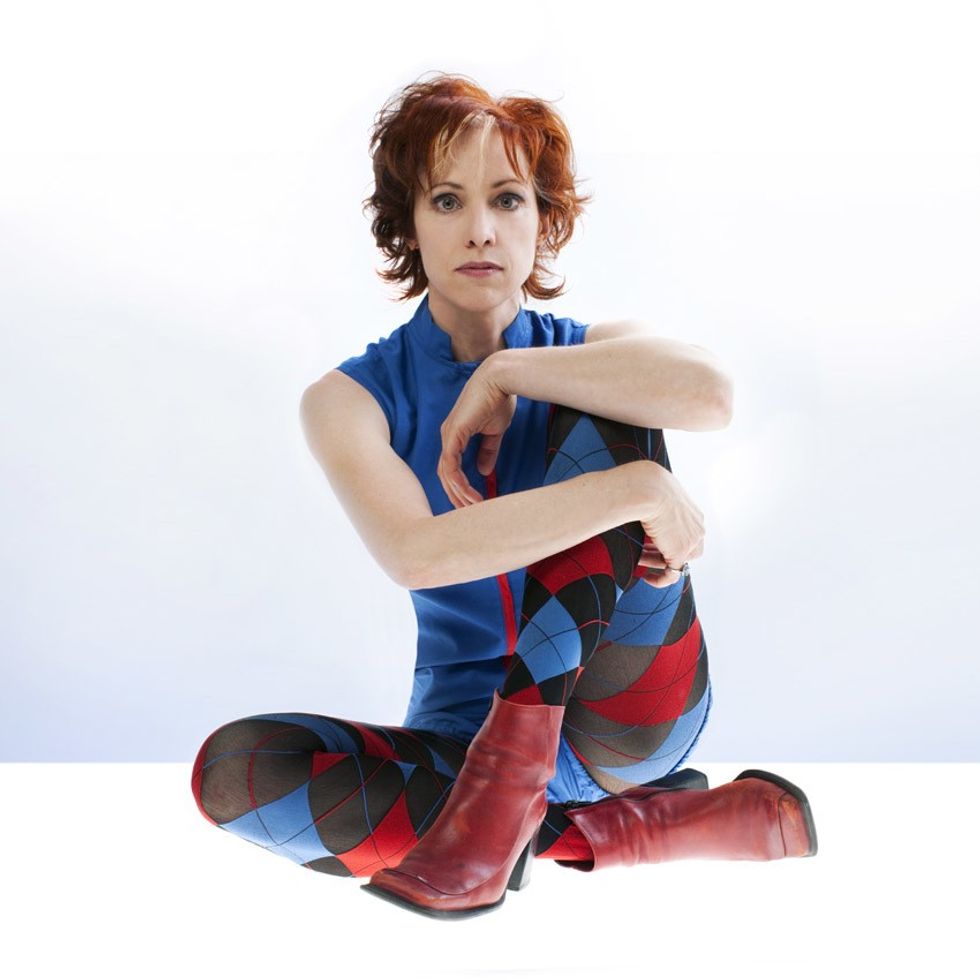 By Kerry Doole
June 2 has been designated Black Out Tuesday by many of the global music industry's leading companies. The initiative is considered a statement of solidarity in response to the death of George Floyd in Minneapolis. Those pledging to cease business activity on the day include Atlantic Records, Capitol Music Group, Columbia Records, Def Jam, Elektra Music Group, HitCo, Interscope Geffen A&M, Island Records, Peermusic, Dirty Hit, Pulse Music Group, Republic Records, Sony/ATV, Sony Music, Universal Music Group, Virgin EMI and Warner Records. Some companies are also donating to Black Lives Matter and other non-profits.
---
Under the hashtag #THESHOWMUSTBEPAUSED, a message circulated widely on Instagram and other social media platforms on May 29 calls for "a day to disconnect from work and reconnect without community" and "an urgent step of action to provoke accountability and change." Sources: MBW, Variety
– #BuyMusicFriday, a new initiative along the lines of #TakeOutWednesday (restaurants) and #GivingTuesday (charities), encourages listeners to buy (instead of stream) music on Fridays — all platforms, every Friday - and help artists in these challenging times. The idea is spearheaded by Canadian singer/songwriter Selina Martin, and she has quickly enlisted the support of peers Miranda Mulholland, Sarah Greene, Mathias Kom, Nick Fraser and Michael Holt.
Online music store Bandcamp has waived its percentage of sales on some Fridays already and will do so again on June 5, and #BuyMusicFriday aims to spread the net wider. As Martin urges, "Buy an album, EP, single or song by your favourite artist at their website, their label's website, Bandcamp, iTunes, Zunior in Canada, or at a real record shop! #SupportCreators."
– Today, Canadian country star Dean Brody launches Hucklejack Canadian Lager, a brand that infuses huckleberries from the Rocky Mountains with Prairie-plucked grains.. To celebrate the occasion, Brody will be "crashing" virtual house parties staged by his fans this weekend with the intent of raising $1000 for Share The Goods, a service that matches those in need of grocery delivery with those who deliver. Brody will preview new music during the event and will release his new single, Canadian Summer, soon.
– It was four years ago last week that Gord Downie revealed to the world that he had been diagnosed with brain cancer. Even though he's now gone, his music and poetry continue to inspire, including Percy Hatfield, NDP MPP for Windsor-Tecumseth. He is helping to create the position of Ontario poet laureate in Downie's name. Learn more about the initiative in this TVO podcast segment. 
– CARAS /The Juno Awards and CIMA are partnering for a Zoom webinar on the sixth annual Allan Slaight Juno Master Class, set for June 9, 1-2 pm. The speakers are Ryan Warner (Canada's Music Incubator), Katy Venneri (CARAS), and Caveboy (a 2018 Allan Slaight Juno Master Class Participant). The webinar will provide an inside look at what the program is all about and how it has positively impacted past participants. Free with registration here
– Premiering last night (May 31), the third episode of Juno TV's docuseries, Rising, features two-time 2020 Juno nominee Ali Gatie, one of Canada's most successful up and coming artists (2.8 billion+ streams to date). The digital content series,  supported by Ontario Creates, examines the creative process and story behind various emerging Canadian artists. The series can be viewed on the Juno Awards Facebook and YouTube Channels. 
– One of pop music's most successful songwriters, Björn Ulvaeus of Abba, has been named incoming president of global rights group CISAC. Based in Paris, CISAC is the world's biggest network of author societies, representing 4 million creators and publishers across fields including music, literature, drama, and the visual arts. The group advocates for advancements in copyright law and helps protect creators' interests in 120 countries. Ulvaeus replaces French electronic composer Jean Michel Jarre, who led CISAC for the past seven years. Source: Rolling Stone  
– On Friday, Toronto roots-rocker Julian Taylor released a new single, Ballad of a Young Troubadour, from upcoming solo offering The Ridge (out June 19). A timely reflection on racism, the tune is described by Taylor in a press release as one "essential to my survival as a musician, but more importantly, as a human being, fighting for a little bit of space in the world."
– In good news for Toronto's struggling live music scene, Toronto City Council last week passed a motion that means venues can now apply for a property tax reduction of  50 percent. The idea was proposed in a meeting of the Toronto Music Advisory Committee (TMAC) on May 13.
– Columbia Records is proud to announce the June 12 release of Show Pony, a new EP from much-hyped masked country act Orville Peck. The self-produced 6 track effort features a duet with Shania Twain. In a press release, Peck notes that "working with Shania was a dream come true, her music made me feel empowered as a kid and was a huge influence on me."
– Brian John Harwood of Kansas Stone and Dustin Bird have gathered musical friends to deliver the inspirational single Together We're Strong, in support of the Unison Benevolent Fund's covid-19 relief efforts. 18 Canadian country artists guests, including Cory Marks, Jason McCoy, Aaron Pritchett, Alee, and Jason Blaine. The accompanying video for the track is dedicated in memory of Capt. Jennifer Casey, of the Royal Canadian Air Forces' Snowbirds. 
– Montreal rockers The Damn Truth has started a series, Songs We Love, on Instagram covering songs that shaped its music. This features the full band playing remotely. On TikTok, the group's Tom and Lee-la and son Ben have been doing short covers of Blondie, Joan Jett, Zeppelin, etc, to great response. Here is the Jefferson Airplane classic White Rabbit on Instagram.
– Veteran Winnipeg rockers The Perms have put out a lyric video for a new single, Give Me A Call, featuring Amy Lewis, who also happens to be the younger sister of band members Shane Smith and Chad Smith.