FYI
Music News Digest, July 22, 2021
Richard Tichelman wins the 2021 Jim Beam Virtual National Talent Search, Gord Downie (pictured) gets the deluxe reissue treatment, and the FME fest readies a return. Others in the news include Opera Atelier, Measha Brueggergosman, Lindsay Ell, Said The Whale, Alex Cuba, Lina Allemano, Laura Dreyfuss, Young Voices Toronto, and farewell Jerry Granelli, George Higton, and Robby Steinhardt.
Jul 22, 2021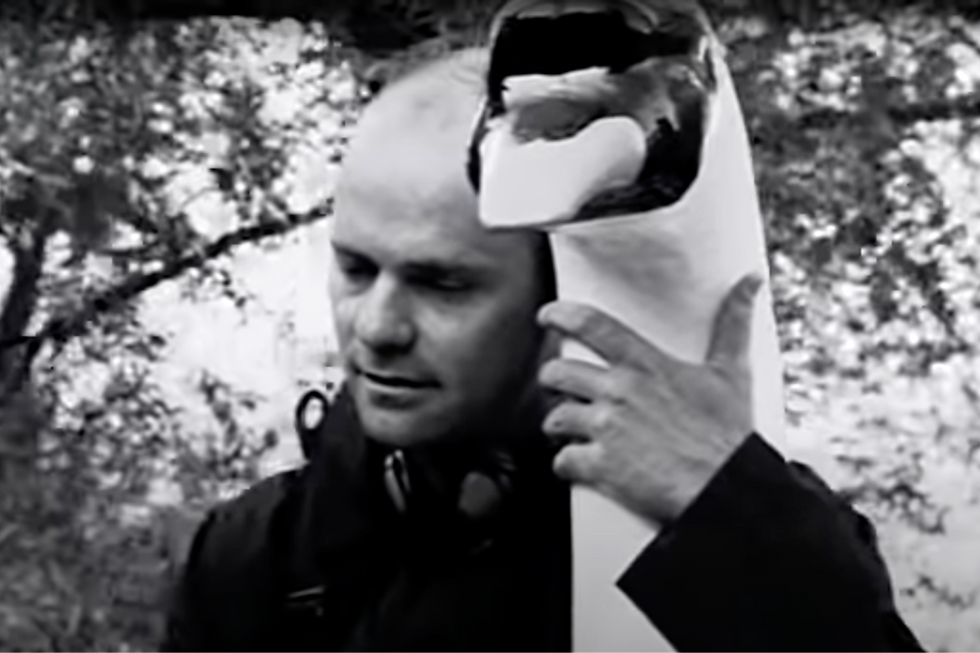 By Kerry Doole
Canadian Music Week has named 21-year-old BC pop singer/songwriter Richard Tichelman (now known simply as Richard) as the 2021 Jim Beam Virtual National Talent Search Grand Prize Winner. Now known simply as Richard, his song Hands was streamed in one of six provincial webisodes in the Talent Search. The webisodes garnered over 5.7M impressions, with fans voting for their favourite artists in each province to help determine the grand prize winner.
---
Tichelman has won a free trip to Toronto to perform live on stage at the 2022 Jim Beam INDIE Awards, plus a fully produced single at Metalworks Studios, and gifts from Long & McQuade, and Canadian Musician. Fans also voted for provincial winners selected from 18 provincial 2021 finalists. They are: Taken By Sanity from Alberta; Brandi Vezina from Manitoba; Weigh The Anchor from Ontario; Ricky Paquette from Quebec; and Good Dear Good from Nova Scotia. Their performances can still be viewed online here.
– Gord Downie's acclaimed solo debut Coke Machine Glow was released in 2001, and its 20th anniversary is about to be celebrated by Arts & Crafts. The label has announced an expanded reissue that posthumously revisits the songs and poetry of this prolific period for Downie.  Entitled Coke Machine Glow: Songwriters' Cabal, the triple-album features the original two-disc set plus a bonus record of 12 unreleased demos, alternate versions, and never-before-heard outtakes.
Concurrently, Penguin Random House Canada announces the Coke Machine Glow audiobook, a complete reading of Downie's original book of poetry by family and band members, and friends, like Sarah Harmer, Dan Aykroyd, Bruce McCulloch, Don Kerr, and more. The album, audiobook, and songbook are out on Aug. 27, and the album's limited edition vinyl is expected to ship Nov. 15.
– One of Quebec's major summer fests, FME (FestivalMusiqueEmergente), has announced its 19th edition, running Sept. 2-5, in both indoor and outdoor venues in Rouyn-Noranda. A press release states that "this year's version of FME will accommodate more festivalgoers and offer bigger events than last year, all the while complying with sanitary measures in place.
This year, SiriusXM, in collaboration with Vidéotron, presents over 60 artists from Quebec plus a notable Toronto contingent. The latter includes Polaris Music Prize winner Lido Pimienta, and shortlisters US Girls, Cadence Weapon, Zoon, and The OBGMs, plus Pantayo, Ducks Ltd., Bad Waitress, and Hot Garbage. Major Quebec acts booked include Pierre Kwenders, Backxwash, Julien Sagot, Martha Wainwright, and Ariane Moffatt. Tix on sale July 27 here.
– Toronto's Opera Atelier has announce a 2021 Fall Season that begins with the film premiere of Angel, a fully-staged version of a work by composer Edwin Huizinga. Filmed at St. Lawrence Hall, it features soprano star Measha Brueggergosman, Atelier Ballet, The Nathaniel Dett Chorale, Tafelmusik, and more. It streams from Oct. 28 to Nov. 12.
Due to popular demand, Opera Atelier presents a return of the Canadian film premiere of Handel's The Resurrection - streaming from July 29 through Aug. 12. The org has also announced an expanded two-year appointment of soprano Brueggergosman as Artist In Residence (June 2021 to June 2023) - now a full-time position. Opera Atelier will return to in-theatre performances for the spring 2022 season. Full production details, casting, dates and ticketing info will be announced in Jan. 2022. 
– Juno-nominated country-rocker Lindsay Ell has announced her first Canadian headlining trek. Set to kick off on Nov. 21, the wAnt me back tour will see the gold-certified performer play six markets across Alberta and Ontario. Ell will showcase tracks from her sophomore album heart theory. Supporting her on all dates of this key-market run is Warner Music Nashville's Robyn Ottolini (F150). Ell will spend this summer performing at festivals across the US and heading out on the Blake Shelton Friends and Heroes 2021 Tour in late Aug. Tix on sale July 23 here 
 – Vancouver's Prism Prize and Juno-winning Vancouver band Said The Whale has announced that the release date of a new album, Dandelion, will be Oct. 22. It comes out on Everything Forever,  a label recently launched by frontman Tyler Bancroft. Current rock radio hit Honey Lungs is still rising on the charts.
Said The Whale has also have locked in a headline run of shows across Canada next March - including a three night homestand, March 24- 26. Tix on sale here now. The group also has US shows planned in Nov., supporting Tokyo Police Club.
– Cuban-Canadian Juno and Latin Grammy Award winning artist, Alex Cuba, has just been added to The Grammy Museum's "On The Red Carpet" exhibit, a display of outfits worn by attendees of the 63rd Grammy Awards and 21st Latin Grammy Awards. He is the only Canadian artist to be featured this year. Cuba is a 7x Latin Grammy nominee, a 4x Latin Grammy Award winner, and a 3x Grammy Awards nominee.
– Presented by Zula, Hamilton's adventurous 2021 Something Else! Festival Series makes a welcome return to Bayfront Park on July 24, with an afternoon (noon - 5 pm) of jazz and new music featuring premier regional players and composers. Trumpeter/bandleader Lina Allemano performs with two bands, Lina Allemano 4 and Titanium Riot, and other artists featured are Cluttertones, Andrew Downing & Tim Posgate, Brodie West, and glassEYElashes. More info here.
– On Aug. 1 (at 1 pm ET), the Museum of Dufferin (MoD) presents an online Talk with the legendary Buffy Sainte-Marie. Tix here 
– Noted actress/singer/songwriter Laura Dreyfuss (Dear Evan Hansen) has just released a chilled-out rendition of The Weeknd's smash hit Save Your Tears, out via BMG. Look for a debut solo EP later this year.
– Young Voices Toronto will release their new children's choir album Conversations on Oct. 15. Choristers aged 12-18 explore themes that have arisen as a result of the Covid pandemic  across eight tracks. Each of the 21 choristers recorded in their own DIY "home studio" together with piano and select virtual orchestral instrument accompaniment.
RIP
Jerry Granelli, noted jazz drummer, bandleader, and teacher, died in Halifax on July 20, age 80.
The Coast stated that "although Granelli spent two months in hospital earlier this year, he had recovered and was able to give an Art in Everyday Life workshop at Halifax Jazz Festival on Sunday, with another workshop booked for next Sunday, July 25."
"He was the city's face of jazz.  In recent years, Granelli was probably best known for his annual wintertime performances of Tales of A Charlie Brown Christmas, a show of music and stories riffing on Granelli being the drummer for A Charlie Brown Christmas."
Born in San Francisco, Granelli was involved with the city's hard bop scene from a young age. A day spent with drummer Gene Krupa in 1948 informed his passion for percussion and eventually led to him studying with Joe Morello.
In the 1960s, Granelli recorded and toured with the Vince Guaraldi trio, appearing on Vince Guaraldi, Bola Sete and Friends, and A Charlie Brown Christmas. Granelli was only paid $120 for the recording session of A Charlie Brown Christmas, and has never received any royalties from the television special or its soundtrack, which went on to become a triple-platinum award-winning album.
Granelli also acted as a session drummer during this period. Among his many sessions was the recording of the Sylvia Tyson penned You Were On My Mind by folk group We Five, which won a Grammy award in 1965 for Best Performance by a Vocal Group. Later in the decade, he joined the Denny Zeitlin Trio with Charlie Haden. He also played on the trio's Live at The Trident, a club in Sausalito that catered to a who's who of visiting jazz stars. Granelli accompanied many of them including Carmen McRae, Jimmy Witherspoon, Lou Rawls and Mose Allison. He was also a session musician for Sly Stone.
He was a skilled and bold improviser who loved exploring ways to use sound with groups including Light Sound Dimension (LSD), which put on psychedelic light shows.
Since the 1990s, Granelli lived in Halifax, becoming a Canadian citizen in 1999. From the late `80s on, he has recorded over 20 albums as a leader and/or soloist.
One of Granelli's most notable releases under his own name was 2017's Dance Hall  (out on Justin Time), an album featuring US guitar greats Robben Ford and Bill Frisell. His last album was The Jerry Granelli Trio Plays Vince and Mose, on RareNoise.
As an educator, he is credited with establishing academic arts curriculums to indoctrinate and perpetuate alternative musical forms such as Spontaneous Composition in the present.
The Coast observes that "the Portia White Prize-winning musician was a touchstone. From inspiring and educating a new generation of musicians with his Creative Music Workshops at the Jazz Festival to helping the improv music hub 1313 Hollis prosper, to many he was the face and spirit of jazz music in this city.
"Jazz is just a reflection of life….Life is improvised, life is uncertain. It's not solid. It's not permanent," Granelli—who had been battling health issues since late last year—told the CBC in December 2020. "The art I choose disappears after it's played, it goes off into the ether. I love that."
A tribute will be planned at a later date. Sources: The Coast, Wikipedia, Official website, CP
– George Dean Higton, a Toronto singer/songwriter and music journalist, died on July 15, age 70.
A Facebook post from Ellen Moloney-Higton stated that "George Higton started off as a solo singer/songwriter mostly in the folk vein. He travelled around as a young man, with his guitar. After living for a period in NYC, writing for New York Rocker magazine, he returned to Toronto and started Shades magazine. It was during this time that he and Barrie Farrell met and created the band Existers."
Part of the Toronto punk scene, Existers formed in 1977 in Toronto, Ontario. They released one single, Telex Love, in 1979, and split up in 1980.
Moloney-Higton notes that "George found music to be an evolution, and as his interests/focus changed so did his songwriting. Over the years after his Existers time, he worked as a solo performer and collaborated with many talented musical artists  – Ardin (Doug) Innis, Chip Yarwood, Ihor Holubizky, Nick "The Brownman" Ali, Rod Booth, Louis Simao, Rachel Melas, Cleave Anderson,and  Ernie Tollar, to name a few. He left some great songs to remember. Music, songwriting, writing and film were his passion. He worked on his craft right up to the end. His final music project will be finished, and released."
A 1983 solo album, My Life With Einstein, is described as "experimental post-punk," while a 2005 full-length, Sonny Boy, was more roots-oriented.
A funeral mass for Higton was held in Toronto on July 20. Sources: Dignitymemorial.com, Facebook, Canpopencyclopedia
International
– Robby Steinhardt, violinist and co-lead vocalist of the rock outfit Kansas, died on July 17, age 71, of sepsis and acute pancreatitis.
Steinhardt was born in Chicago and raised in  Lawrence, Kansas. He  grew up playing and studying classical violin, but in 1972, he joined a fledgling rock based out of Topeka, then known as White Clover.
At the time Steinhardt joined, the lineup featured Steve Walsh, Phil Ehart, and Rich Williams, while Kerry Livgren joined soon after. Steinhardt shared vocal duties with Walsh, with the pair switching between backup and lead; but it was Steinhardt's violin that helped distinguish Kansas' sound from other bands.
In 1973, the band scored a record deal and officially settled on the name Kansas. The following year, they released their self-titled debut, and over the next few years, developed a dedicated audience through constant touring and several more well-received albums.
Kansas' mainstream breakthrough came in 1976 with Leftoverture, which featured the hit single and future classic rock staple, Carry on My Wayward Son. Kansas scored their second major hit the following year with Dust in the Wind, which appeared on their album, Point of Know Return.
After their Seventies success, Kansas experienced a series of shakeups in the Eighties, first with the departure of Walsh, and then Steinhardt in 1982. Between 1982 and 1997, Steinhardt and Rick Moon played together in the group Steinhardt Moon, while Steinhardt also played with the Stormbringer Band in the Nineties. Steinhardt rejoined Kansas in the late '90s but left the group again in 2006.
He had recently recorded his first solo album and had planned to tour. Source: Rolling Stone