FYI
Music News Digest, Jan. 5, 2018
Justin Bieber to be celebrated in his hometown, Toronto Blues Society ups its game, flooding brings the best out of customers at a Peterborough record shop and a farewell to maverick Brit music impresario Tony Calder.
Jan 05, 2018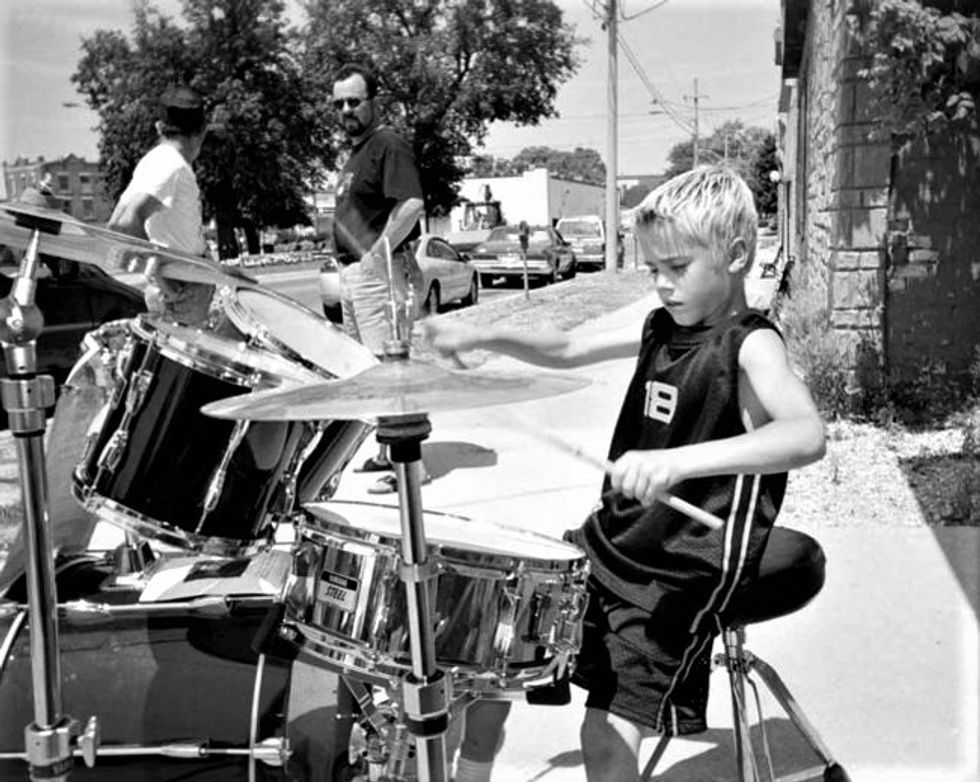 By Kerry Doole
Look for visitor figures for Stratford, Ontario, to spike in mid-February. That is when the town's Stratford Perth Museum unveils an exhibit celebrating Stratford's favourite son, Justin Bieber. It is entitled Steps to Stardom, referencing the fact the pop superstar started out busking on the steps of Stratford's Avon Theatre as a boy.
---
The museum's general manager, John Kastner, told local paper The Beacon Herald that "the idea of the exhibit is to cover that period of his life. The steps of the Avon Theatre was probably the turning point (in his life), but for many people around here, they knew he was talented years before that."
The museum staff are currently preparing the exhibit, which will officially open on Feb. 18. It will feature personal and music memorabilia. Bieber has expressed support for the show.
– On Jan. 26 an impressive list of Canadian artists will play a Gord Downie tribute concert at Mavrick's Music Hall in Barrie, ON. The event is designed to benefit the Gord Downie and Chanie Wenjack Fund.
Those performing will include Danny Michel, Jim Bryson, Andrew Cash, Sam Cash, Dani Strong, Carleigh Aikins, Noel Johnson, HarpAcash, Courtney Dubois and Dave Allen, Ariana Gillis, Brett Caswell and His All-Star Band and Sonic Coalition. Ticket info here
– The full lineup for Credit Union Music PEI Week has been announced. The five-day festival will run Jan. 24-28 at venues in Charlottetown. A highlight will be the Jan. 25 SOCAN Songwriter of the Year Concert featuring nominees Ashley Condon, Liam Corcoran, Alicia Toner, Nick Doneff, and Dennis Ellsworth & Kinley Dowling playing a Songwriters' Circle.
The festival will come to a close on Jan. 28 at Florence Simmons Performance Hall with performances by Condon, Toner, Catherine MacLellan, Corcoran and Dylan Menzie.  For the full schedule and nominees list go here 
– The Canadian blues community will soon assemble in Toronto for the 21st Maple Blues Awards. Event producer The Toronto Blues Society has announced a new project: The Ontario Blues Forum that features discussions with organizers from the Canadian blues music scene. The forum will be held at the Holiday Inn Downtown Centre Hotel Jan. 15 and 16 and is free to attend. More info here
– Now in its 16th year, Toronto's annual Winterfolk roots music fest continues to get better, and bigger. Staged in clubs on Danforth Ave, and the first round of performers include Jack de Keyzer, D'Arcy Wickham, Brian Gladstone, Juno-winners David Bradstreet and Julian Fauth, David Essig, Kat Goldman, Jon Broks, Laura Fernandes, Melanie Peterson, Moscow Apartment, Noah Zacharin, Piper Hayes, and The Willows. Winterfolk runs Feb. 16-18, with over 150 artists performing on five stages. More info here
– Torquil Campbell, singer of indie rock faves Stars, a member of Broken Social Scene, and an accomplished actor and playwright is about to go on tour with his play "True Crime." Dates include Toronto's Crowsnest theatre, Jan. 16-20,  the Vertigo Theatre in Calgary (Jan. 23-27) and the Belfry Theatre in Victoria, (March 8-10).
– Juno-winners Digging Roots and acclaimed soul combo Dione Taylor and The Backsliderz are teaming up for an Ontario tour they're calling Beyond The Blues. It runs Feb. 21 to March 1, with shows in Richmond Hill, Brampton, Guelph, Oakville and Ottawa.
– In these bleak days of weather bombs and bone-chilling temps, a sunny musical interlude is welcome. On Jan. 16, Ottawa composer and guitarist Terry Gomes releases a new instrumental album entitled The Tropical Dream. He explains "it was written during winter convalescence," and it delivers a warm fusion of Caribbean, World, and smooth jazz flavours.
– The Bluestreak Records store in Peterborough, ON, was flooded this week after a frozen pipe burst, but customers and friends of owner Tim Haines have quickly rallied to assist in repairing the damage and drying out soaked vinyl records. "It's been great. There's been a revolving door of people coming to help," Haines told The Peterborough Examiner. Of note: Haines is the brother of Metric singer Emily Haines.
RIP
Tony Calder, an English music manager, producer, and record label founder, died on Jan. 2. Age 74, from pneumonia.
Calder was hired by Beatles manager Brian Epstein to promote the band in the early 1960s. Soon after, Calder and Rolling Stones manager Andrew Loog Oldham founded a PR company called Image. It managed the Rolling Stones and promoted the Beach Boys. In 1965, Calder and Oldham founded the independent label Immediate Records, whose roster included the Small Faces, Rod Stewart and Fleetwood Mac. Immediate closed in 1970.
In the mid-60s, Calder had a brief spell as a record producer, working with Marianne Faithfull on her hit singles "Come and Stay With Me" and "This Little Bird." In the 70s, he signed acts including the Bay City Rollers and Black Sabbath and began managing Eddy Grant. In his later years, Calder co-authored a biography of Abba with Oldham. Source: The Guardian