FYI
Music News Digest, Jan. 13, 2020
Gord Sinclair (pictured) makes a solo debut, Alan Doyle announces a new EP and tour, and The Hawk turns 85. Others in the news include the ACMA, January Music Meeting, Oz fires, Ayla Brook & The Sound Men, SaskMusic, Clifford Brewing Co., Ginger St. James, Sina Bathaie, Music BC, and A2IM.
Jan 13, 2020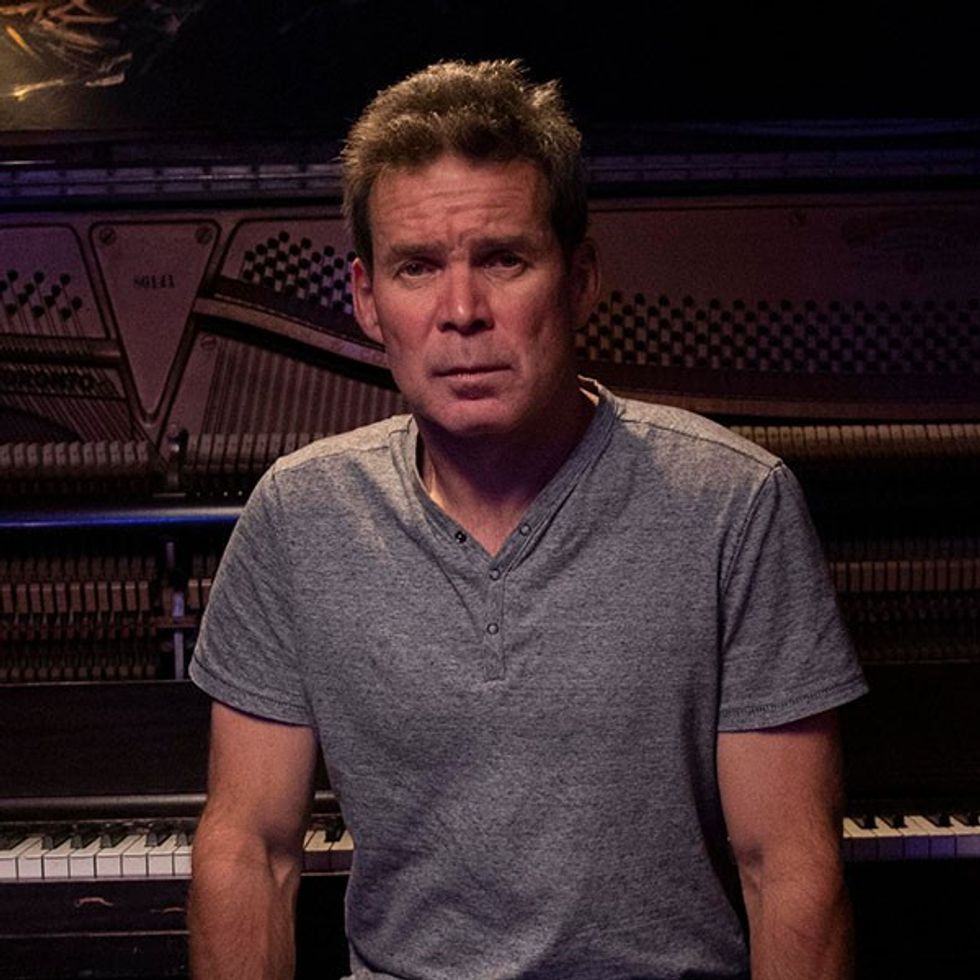 By Kerry Doole
Gord Sinclair, best known as the bassist and a songwriter in  The Tragically Hip, releases his debut solo record Taxi Dancers on Feb. 28 via Pheromone Recordings. He has just shared two tracks from the upcoming project, It's Already Too Late and In The Next Life. In support of the album, Sinclair opens for The Trews on seven Ontario shows, Feb. 27 to March 11. Dates here
---
— Alan Doyle releases a new EP, Rough Side Out, on Feb. 14. The album features the single We Don't Wanna Go Home with country star Dean Brody, as well as an appearance by 3-time CCMA Female Artist of the Year winner Jess Moskaluke on the track What the Whiskey Won't Do. Doyle kicks off a 34-date Canadian tour beginning February 19 in Moose Jaw. A full list of dates here. He will tour with a sextet and special guest Kelly Prescott.
— Ronnie Hawkins turned 85 on Jan. 10. The occasion was marked by a full-page tribute ad in the Toronto Star from Cambria, a natural stone surface manufacturer for whom Hawkins has served as a brand ambassador. Long may he romp! 
— The Alberta Country Music Association (ACMA) in partnership with Alberta Music presents an Inside Artist Management seminar on Jan. 25 at the Cambridge Hotel and Conference Centre, Red Deer. It features Louis O'Reilly (Invictus Entertainment) and country artist Dan Davidson and is part of the ACMA Awards Weekend. Details here
— Manitoba Music presents the 7th edition of January Music Meeting (JMM), running Jan. 29 to Feb. 1. JMM is an industry conference with a DIY ethos focused on building connections for Manitoba's music creators and companies. It features music industry pros from across Canada and beyond in a conference format, as well as showcases of local music (Jan. 30-31). More info here
— Major music stars continue to give very large sums to help Australian wildfire victims. Recent donors include Sir Elton John ($1M), Nick Cave ($500K), and Metallica (750K).
— Edmonton roots rockers Ayla Brook & The Sound Men have released All That I Wanted To Do, the first single from their upcoming album Desolation Sounds, out March 13 on Fallen Tree Records. The record was produced by Hamilton rocker Terra Lightfoot and mixed by Jon Auer of The Posies and Big Star fame. 
— Under the banner of BreakOut West, SaskMusic is showcasing four artists from the province at the annual Folk Alliance International, conference in New Orleans, Jan. 22-25. They are Poor Nameless Boy (who is also performing official showcases at FAI); Valerie Raye, The North Sound, and Gunner & Smith. 
— Award-winning Hamilton craft brewery Clifford Brewing Co. occasionally hosts music in its impressive taproom. Yesterday afternoon it welcomed a strong lineup of area roots faves for its Sunday Session. We caught and enjoyed Lucas Stagg and Trainwreck Two, featuring the dynamic Ginger St. James and Snowheel Slim. Also on the bill were The New Rebel Westerners, Deeps, Chris Altmann, Cory Mercer. and Bryce Clifford & Brother Superior.
— To honour those lost in the tragic plane crash in Tehran, acclaimed Iranian-Canadian musician Sina Bathaie played a free concert at the Small World Centre in Toronto yesterday (Jan. 12). "I thought maybe music can help heal and give some relief during this stressful time," he explained.
— Music BC's first Let's Hear It! showcase of 2020 features Ludic, The Odd Neighbourhood, and Cassidy Waring at Vancouver's Biltmore Cabaret on Jan. 30. The free event (with RSVP here) is presented in partnership with MRG concerts. 
— On June 18, the American Association of Independent Music (A2IM) hosts its A2IM Libera Awards, to be held at NYC'sZiegfeld Ballroom. Receiving the coveted Independent Icon Award and performing at the Awards show will be folk and country legend John Prine and punk rock/Americana pioneer Alejandro Escovedo.