FYI
Music News Digest, Feb. 3, 2022
Gilles Vigneault (pictured) and Stephen Fearing  join the Spotify boycott, Gene MacLellan's version of Snowbird gets fresh exposure, and Music NL's Mind the Music fundraiser excels. Also in the news are the Picanto Festival, Music Performance Trust Fund, Bopper, The Gertrudes, Salome Bey, Lindsay Ell, ReJigged Festival, Triumph, Thirteen Strings, BPAC, and farewell Sam Lay, Pig Robbins, Norma Waterson, and Jon Zazula.
Feb 03, 2022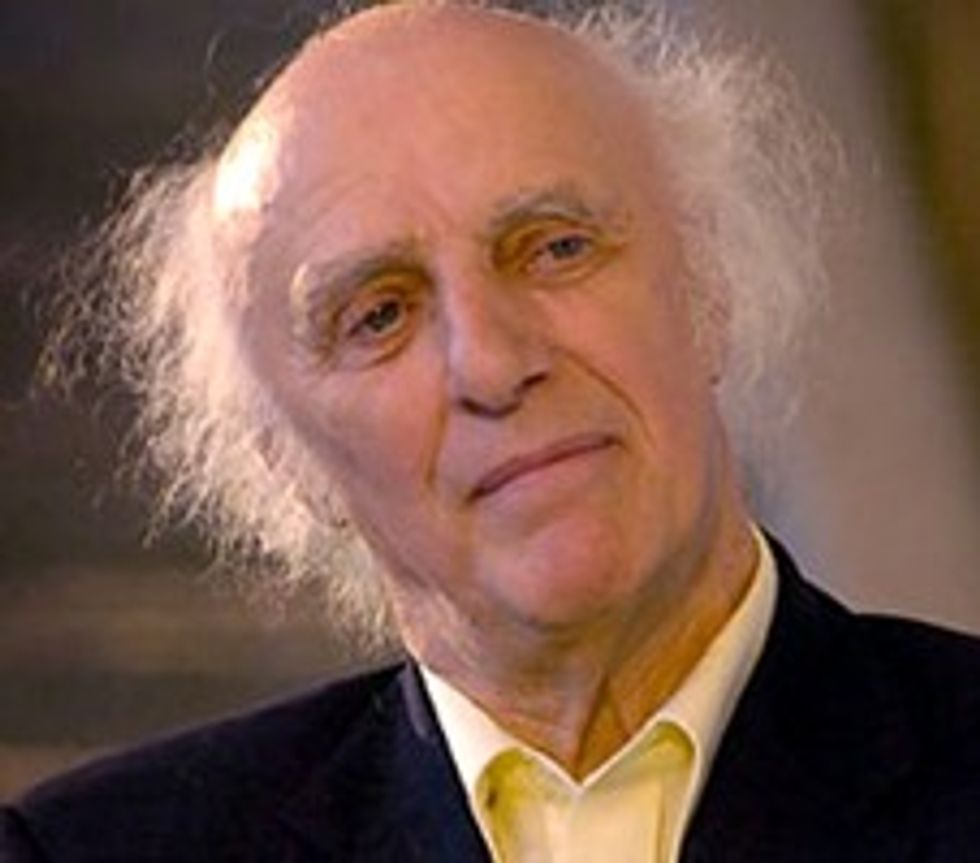 By Kerry Doole
Veteran Quebec star Gilles Vigneault is the latest musician to pull his catalogue from Spotify, supporting fellow Canadian artists Neil Young and Joni Mitchell in their fight against Covid-19 misinformation on the audio streaming platform. In a statement Monday, the acclaimed singer/songwriter explained that with the support of his record label Tandem, he is asking that all his music be removed from the digital platform.
---
Another noted singer/songwriter (and member of Blackie and the Rodeo Kings), Stephen Fearing has joined the boycott of the streaming giant. On Facebook earlier this week, he posted this: "Neil Young gave me the excuse I was looking for, permission to pull my tiny little boat out of that sewer and move it elsewhere. In the grand scheme of things my actions really don't matter one whit... except to me, and honestly I feel better. I think we all need to vote with our feet, educate ourselves and then do the right thing. #byebyeSpotify." 
– In celebration of over 50 years and officially for the first time, Juno Award winner Gene MacLellan's version of Canadiana classic Snowbird is now available on streaming services worldwide. His version of Snowbird is from the remastered re-issue Gene MacLellan (out Feb. 4) which includes both the original 1970 self-titled debut and its US counterpart Street Corner Preacher album. As recorded by Anne Murray, Snowbird sold over 2M copies, becoming a worldwide hit and the first Canadian-written single to be played over 1M times on US radio. It has has been covered by over 100 artists. 
– The Canadian Music Centre presents the 7X Picanto Festival at Picanto.ca, from Feb. 4-11.  The fest will feature a new concert performance hosted by Sarah Albu to be released each day. Performances for the Festival were chosen from submissions from across Canada from all genres of music represented on Picanto.ca. 
– Mind the Music, a fundraiser for music and mental health in Newfoundland and Labrador, has raised over $60K for the music sector, MusicNL reports. Donations to reach the target goal of $100K are still being accepted here. The online show, which aired on Jan. 30, featured Alan Doyle, Tim Baker, The Ennis Sisters, The Once, Quote The Raven, Kellie Loder, Rube & Rake, Justin Fancy, Rachel Cousins, Dave Whitty, Rum Ragged, Shanneyganock, and more. Donate to the cause here. 
– The recording industry's Music Performance Trust Fund (MPTF) has announced that more than 100 students from the US and Canada have received Music Family Scholarships of up to $2K USD to continue their pursuit of higher education. Members and children of American Federation of Musicians (AFM) members were invited to apply for scholarships by writing essays on the importance of free, live music in communities. The 101 winners live in 23 states in the US and 6 Canadian provinces, attending 83 unique institutions of higher education. Winning essay excerpts and a complete recipient list are here  
– Bopper, a 100% B2B transactional indie music licensing platform, is launching its equity crowdfunding campaign. This now allows any Canadian to invest in the company and support the development of a more ethical music industry. The company, which has previously received funding from institutional investors, aspires to enable all people who align with their mission to join them as an investor as they seek to change and improve the music licensing industry. Bopper has launched its funding campaign on the FrontFundr platform. Bopper's total fundraising goal is set at $2M, and $250K has been allocated exclusively to this Equity Crowdfunding campaign. Learn more here.
– The Scotiabank Convention Centre has revealed its new name: the Niagara Falls Convention Centre (NFCC), one designed to reflect the event space's adjacent location to Niagara Falls. Opened in 2011, the space has more than 300K square feet of flexible space that can accommodate as many as 6,750.
– The Gertrudes have just shared a new video for another track from last year's release, Emergency To Emergency (out on Wolfe Island Records/Zunior). In keeping with The Gertrudes' giving initiatives, this video is dedicated to the national crisis of homelessness and the lack of affordable housing, while focusing specifically on their local Kingston region. 
– To honour Black History Month, Metrolinx in Ontario has wrapped a GO bus with artwork created by Mark Stoddart that celebrates the trailblazing and ground breaking contributions of Salome Bey to Canadian music and culture. Earlier this week, the bus travelled from Barrie to Hamilton, Niagara Falls to Oshawa.
– Look for the Stateside career of Canadian country star Lindsay Ell to get a real boost from the new video for Can't Do Without Me, her duet with new American Idol winner Chayce Beckham. It just got its world premiere on CMT, and is screening on ViacomCBS' NYC Times Square billboard.  Beckham and Ell share a recprd label, BBR Music Group.
– ReJigged Festival announces a free online concert to celebrate St. Brigid's Feast Day. This all female lineup of international Celtic and Folk talent takes place Feb. 5 - 7:30pm (AST).
With generous support from the Government of Ireland Emigrant Support Programme, ReJigged will be showcasing eight established and up-and-coming acts from Canada, Ireland, and Scotland. It is being streamed on ReJigged's Facebook page and YouTube channel. 
– Toronto hard rock trio Triumph revisit their platinum-plated '80s heyday in the new Crave Original documentary Triumph: Rock And Roll Machine. It premiered at TIFF last fall, and is streaming on Crave, Feb. 7.
– The Burlington Performing Arts Centre is back to hosting concerts, following the current 50 per cent capacity requirements. BPAC's Live & Local Series returns Feb. 20, when Steve Strongman, James Oliver Biljak and Thom Anthony join the musical hosts, The Mark Lalama Trio. Jazz/roots singer/songwriter Steven Taetz performs on March 11, with Canadian music luminary Susan Aglukark, Pete van Dyk, and the Mark Lalama Trio in on March 13. Info and tix here.
– Ottawa-based Thirteen Strings Chamber Orchestra recently received a $50K grant from the Government of Ontario's Community Building Fund – Operating stream. Delivered by the Ontario Trillium Foundation (OTF), the grant enables Thirteen Strings to create and deliver artistic programming by hiring staff, enhancing virtual programming, procuring audiovisual services and equipment, and supporting operating expenses. 
RIP
Sam Lay, famed Chicago blues drummer and vocalist, died on Jan. 29, age 86
Beloved for his talent, his buoyant and outgoing personality, as well as for his sense of style (he was known for his cape and walking stick), Lay was among the most historically significant and musically innovative drummers in both the early blues and rock 'n' roll scenes. The Chicago Tribune declared that "Almost without any argument one of the most influential and greatest drummers in the history of popular music. Lay is the real thing."
 In addition to his groundbreaking work with Howlin' Wolf and Muddy Waters, Lay was an original member of the hugely influential, racially integrated Paul Butterfield Blues Band, among the first groups to bring hard Chicago blues to the burgeoning rock and roll audience.
Lay backed Bob Dylan at the legendary 1965 Newport Folk Festival, and played on the Highway 61 Revisited album. Dylan once called Lay "second to none – flawless musicianship and unsurpassed timing, a maestro with the sticks and brushes."
Lay can also be heard on scores of blues recordings by legends including John Lee Hooker, Bo Diddley, Magic Sam, Earl Hooker, James Cotton, Lightnin' Hopkins and many others.
He  first recorded under his own name in 1969 with Sam Lay In Bluesland, on Blue Thumb Records. He recorded six more albums as a leader (most recently in 2003) and fronted his own internationally touring band. He recorded two albums as a member of The Siegel-Schwall Band for Alligator Records, and continued to work and tour with the band for the rest of his career.
Lay was nominated for a Grammy Award in 1998 for his performances on the Tribute To Howlin' Wolf album on Telarc. He was the subject of a 2009 documentary film entitled Sam Lay In Bluesland, directed by John Anderson.
Lay is an inductee to the Rock 'n' Roll Hall Of Fame, The Blues Hall Of Fame and The Jazz Hall Of Fame. Sources: Alligator Records, Chicago Tribune
– Hargus 'Pig' Robbins, a legendary Nashville session pianist, died on Jan. 30, age 84. He had battled a bacterial infection as well as kidney and heart disease.
The Nashville Scene notes that "Robbins' place in Nashville music history is undeniable. He was the Country Music Association's instrumentalist of the year in 1976 and 2000 and a 2012 inductee into the Country Music Hall of Fame. His peers consider him one of the greatest musicians the city has ever known.
"He's the best session man I ever worked with," says Charlie McCoy, who recorded extensively with Robbins beginning in the early '60s and delivered his Hall of Fame induction speech. "He was like a computer — he heard the song one time, and he had it. He was the quickest I've ever seen."
Blind from the age of 3, Robbins began playing sessions in 1957, and his career as a studio player really took off in 1959 after he contributed to George Jones' No. 1 country hit White Lightning. He soon became first-call keyboardist with Nashville's acclaimed A-team of session musicians. Robbins' work with them earned him induction into the Musicians Hall of Fame in 2007.
Here are just a few of the country hits featuring his playing: He Stopped Loving Her Today, I Fall to Pieces, Crazy, King of the Road, Behind Closed Doors, Coal Miner's Daughter, D-I-V-O-R-C-E, Delta Dawn, The Gambler,  and Don't It Make My Brown Eyes Blue.
Robbins was also a major contributor to Bob Dylan's Blonde on Blonde album. Other artists he recorded with include Joan Baez, Gordon Lightfoot, Peter, Paul and Mary, J.J. Cale, Arthur Alexander, Clyde McPhatter, Carl Perkins, Ray Charles, Neil Young, Levon Helm, Mark Knopfler and Ween.
On top of his work as a sideman, Robbins was a recording artist in his own right and recorded albums for a number of labels, including RCA and Elektra. His 1977 Elektra album CountryInstrumentalist of the Year won a Grammy in 1978 for Best Country Instrumental Performance.
Read more here and in Nashville Scene.
– Norma Waterson, a crucial figure in British folk music alongside her siblings Mike and Lal and husband Martin Carthy, has died on Jan. 30, aged 82. She had recently been hospitalised with pneumonia. 
Waterson, her two brothers, and cousin John Harrison comprised The Watersons, a group that helped to repopularise British folk music during the 1960s with a string of albums beginning with 1965's Frost and Fire: A Calendar of Ceremonial Folk Songs.
They split in 1968, then reformed in the early 1970s with Martin Carthy, formerly of folk revivalist peers Steeleye Span, replacing Harrison.
The Watersons continued to record throughout the 1980s, before Norma, Martin and daughter Eliza Carthy formed Waterson: Carthy in the mid-1990s.
Norma Waterson also released three solo albums in the late 90s and early 00s – her self-titled 1996 debut was nominated for the Mercury prize – and then two further releases in collaboration with Eliza.
Among those paying tribute was Billy Bragg, who called Waterson "one of the defining voices of English traditional music". Read more in this Guardiantribute. Sources: The Guardian, NME
– Jon Zazula, co-founder of legendary metal label Megaforce Records, has died, age 69. No cause of death has been reported.
Zazula launched the iconic label, which released the first albums from Metallica, Anthrax and many others, with his wife Marsha in 1982. Known as "Jonny Z," Zazula was the more freewheeling half of the company's founding duo, known for his raucous laughter and, sometimes, his temper.
Along with Metallica (whose first two albums the label released), Anthrax, Testament, former Kiss guitarist Ace Frehley, Ministry, King's X, Overkill and Raven were among the biggest acts affiliated with the company, which also included Crazed Management. "Jonny and Marsha," nearly always side-by-side, were a friendly and familiar presence at metal concerts and events during the era.
The label varied its roster during the 1990s and continues to this day. Jonny chronicled much of the label's history in his book, Heavy Tales: The Metal, The Music, The Madness. The Zazulas effectively retired a few years back, settling in Florida but continuing to be involved with music, hosting a radio show titled "Jonny Z's Defcon 4" on Cranium Radio, working on a successful benefit to raise money for the victims of Hurricane Sandy that was headlined by Twisted Sister, and being inducted into the Hall of Heavy Metal History with a Lifetime Achievement Award.
Marsha died of cancer in 2021. Sources: Variety,  Music Times, Loudwire