FYI
Music News Digest, Feb. 24, 2020
 STORRY  (pictured) dazzles at her album launch, High Priestess roster includes Zaki Ibrahim and Witch Prophet, and We Are The Stronghold  supports Wet'suwet'en. Also in the news are CIMA, Clinton's, Bachman Cummings, IMR,  Manitoba Music, Twin Kennedy, SHINE! Music Bursary, SaskMusic, and The Wild!.
Feb 24, 2020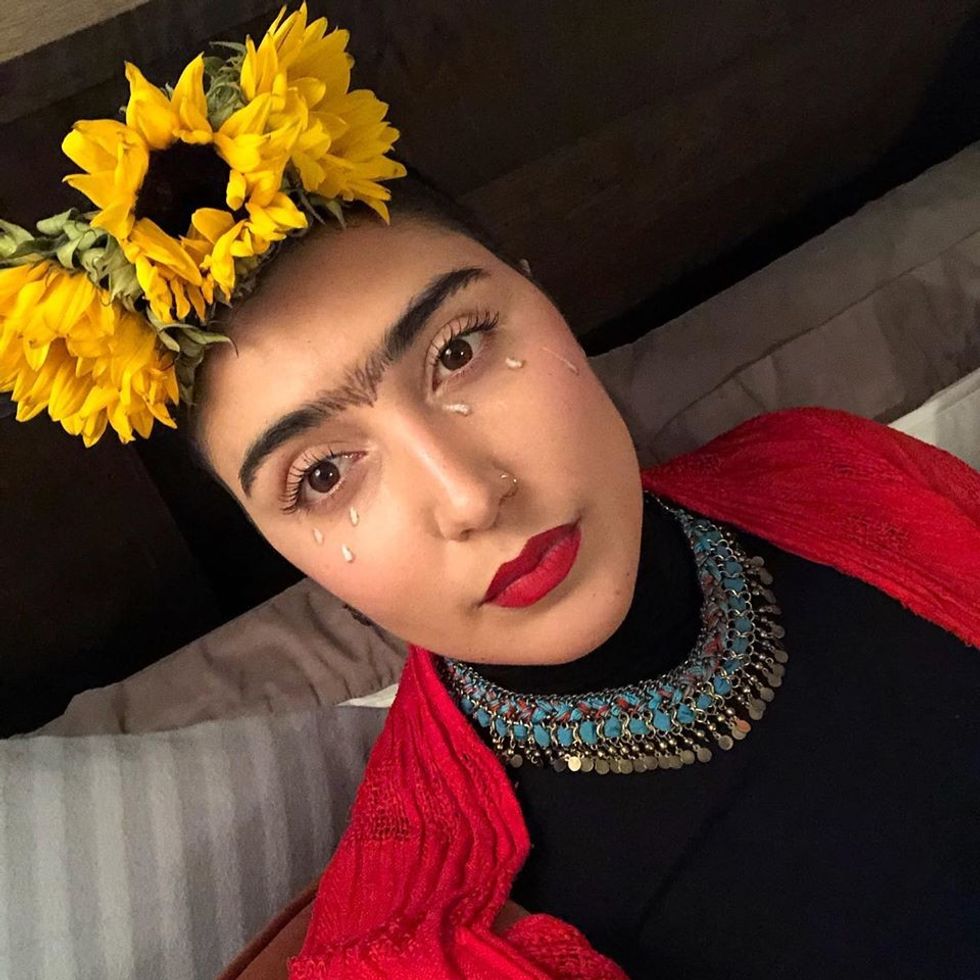 By Kerry Doole
High Priestess Publishing Company, a new joint venture between Kim Temple and Six Shooter Records, features an independent roster of songwriting talent that currently comprises Witch Prophet, James Baley, SUN SUN and Zaki Ibrahim. Other services include song catalogue management and royalty administration for composers as well as film and TV producers. Witch Prophet releases a new album, DNA Activation, via Heart Lake Records on March 24, SUN SUN is putting out a beat tape in June, and James Baley is in production on an EP for a 2020 release. listen to a High Priestess playlist here  
---
– Very few people have the ability to sing opera and then pull off R&B without losing a tad of authenticity between the two genres. Toronto artist Storry managed to pull off the feat at the city's Lula Lounge on Thursday night as she debuted the music for CHIII - The Come Up - for her record release party. As the lights dimmed, the nearly-packed house of 250 family, friends and curiosity seekers heard someone singing an aria of some sort offstage, while the artist co-writer and co-producer Tom Baum tickled the ivories.  The curtain opened to reveal Storry, dressed in a hoodie with a design on its front to express "Pussy Bites Back," singing that opera and revealing the upper register of what seems to be a five-octave range.
It wouldn't be the first time that she left the crowd in awe that night: she immediately transitioned into the lower register R&B strains of You Don't Know Me and simply owned her performance from there on in. A confident, theatrical performer, she controlled her voice with magnificent discipline, and suspended a few notes with excellent samples of breath control, holding certain notes for ages without sacrificing any power or energy. She also managed to squeeze her Juno-nominated, Sly & Robbie-produced recording Another Man into the setlist, as well as premiering the claymation video she created. And then there was her brother, who guested on a couple of songs on sax. Storry has the goods, the vision and the talent to be a future superstar: the audience here probably got a glimpse of her future and will remember the debut of a lifetime. (Nick Krewen)
– The second International Indigenous Music Summit was recently held in partnership with Folk Alliance International (FAI). The Summit has just announced We Are The Stronghold, an event featuring music, ceremony, and celebration in solidarity with the Wet'suwet'en. Set for The Great Hall in Tkaronto (Toronto) on Feb. 27, with proceeds supporting RAVEN TRUST, the legal defense fund of Wet'suwet'en protectors of land, air and water. Buy tickets or donate here. 
– On March 13, Winston's English Pub & Grill ( 11:30 – 1:30 pm) in Saskatoon hosts a Juno Week event presented by CIMA and SaskMusic. Entitled Lunch and Learn 04: Release Strategies, it features music industry veterans  Erin Kinghorn - eEK! Productions, Mike Denney - MDM Recordings, Evan Newman - Outside Music, and Stephanie Hutchinson - Chronograph Records. Free for CIMA & provincial MIA members with discount code; $15 for non-members. Tix here
– And another one bites the dust. Long a fixture on the Toronto live music scene, Clinton's closed its doors last week. The bar venue was most active in the '80s and '90s, hosting the likes of Cowboy Junkies, Holly Cole, and Grievous Angels. Regular performers there in recent years included Choir! Choir! Choir!, who posted on Facebook that their Tuesday evening meetup at Lee's Palace "will be a fundraiser for all the staff members who are not only owed a lot of money they may never see, but are also for now, out of work." The Clinton's staff pleaded for an investor to come through to keep the bar operating.
– Guess Who principals Randy Bachman and Burton Cummings, playing as Bachman Cummings, perform at Unite 150 in front of the provincial legislature in Winnipeg on June 27. This is a free concert to help celebrate the 150th anniversary of Manitoba.
– The 10th edition of The Indigenous Music Residency (IMR) runs on Treaty 2 Territory, Feb. 22-27. Led by Manitoba Music in partnership with Canada Council for the Arts, the IMR provides advice and more from industry professionals and experts, including business and artistic development sessions and one-on-one mentoring sessions with Crystal Shawanda, producer Jace Martin, and engineer/composer David Strickland. More info here.
– A reminder that Feb. 28 is the application deadline for thePhoenix Music Executive Development Program. The first edition begins in Alberta in April, the second in Québec in August. The program, presented by Alberta Music and Fondation Musicaction respectively, is funded by FACTOR, Fondation Musicaction, and the Government of Canada. Business owners and senior executives operating music management companies, independent labels, integrated music businesses or offering label services are encouraged to apply HERE
– The Niagara Parks Summer Concert Series is accepting 2020 applications from now until March 4 here
– Canadian born-Nashville based country duo Twin Kennedy releases a new EP, Homebound, on May 22. Ahead of the release Twin Kennedy sets out on a North American acoustic tour, including a show in their small home town of Powell River, BC to celebrate the album launch. TK has earned three CCMA Award nominations, 13 BCCMA noms, two Vancouver Island Music Awards, and two John Lennon Songwriting Award wins. Dates here 
– A fundraising concert for the SHINE! Music Bursary, in honour of Jim Fay, takes place on March 1 at Toronto's Lula Lounge. Performing are Shane Pendergast, The Lucas Stagg Band, and Lori Yates & Hey Stella. More info here. Apply for the bursary here
– SaskMusic is presenting events in Saskatchewan on March 7-8 in celebration of International Women's Day, with the support of FACTOR. Multi-artist, multi-genre concerts are taking place on March 7 in Regina, Saskatoon, Lemberg, Yorkton, Estevan and Prince Albert, with a March 8 show in Forget. More info here. Similar events are being coordinated by music industry associations across Canada.
– West Coast rockers The Wild! return with a new (and third) album, Still Believe In Rock And Roll, set for release March 20 via Entertainment One. The band starts a European tour on March 18 with a show in Budapest, and wrapping in Quebec on May 24, with Ontario shows in between. Sked here. The Wild! join Airbourne and tAkida on select dates.