FYI
Music News Digest, Feb. 1, 2021
Maestro Fresh Wes (pictured) is featured in Black 365, the Canadian crucial to Morgan Wallen's success, and the Blues Music Awards nominees are announced. Also in the news are the SOCAN Foundation, AGCO, Raine Hamilton, Rene-Charles,  Moist, The Dead South, Sun Records, Paragon Cause, Indie Weekly, Amplified Opera, Corin Raymond, and farewell Grady Gaines, Sophie, and Hilton Valentine.
Jan 31, 2021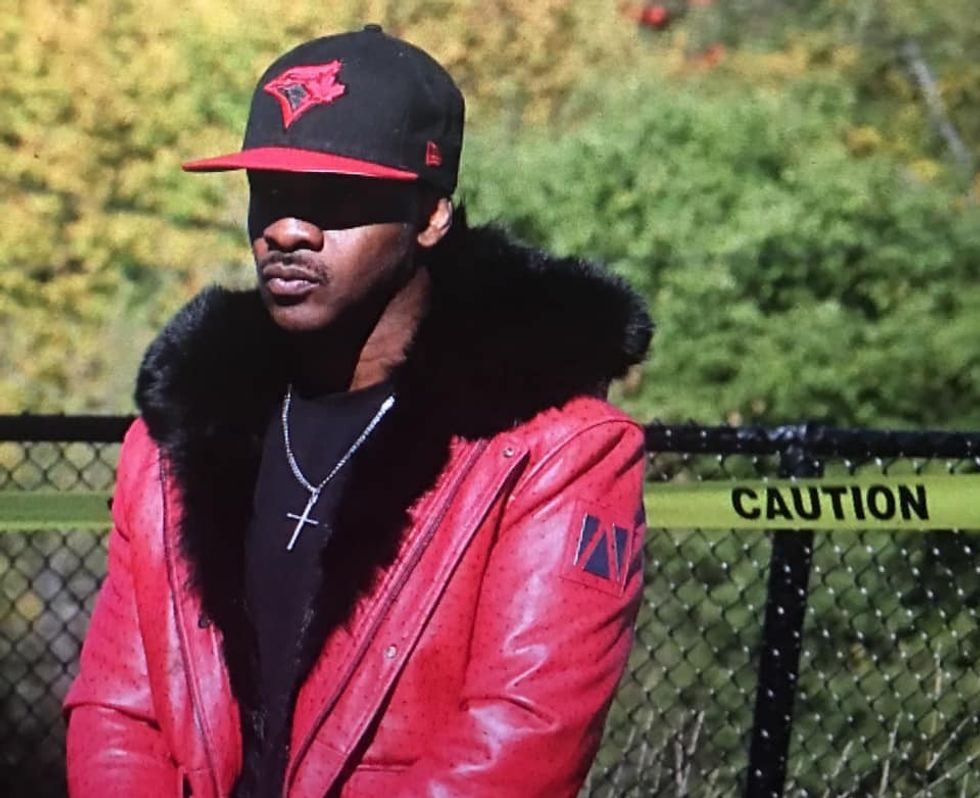 By Kerry Doole
Northern Power Summit (NPS) continues to deliver its 5th annual conference virtually with an event called Black 365 on Feb. 20. Over 2K people registered to attend the Jan. session (called Re.sound.ED) which focused on mental health in the music industry. Black 365 will include keynote addresses from Canadian Hip-Hop pioneer Maestro Fresh Wes, and Henca Maduro, founder of the New Skool Rules conference and fest in the Netherlands.
---
Black 365 will also include panels featuring Grammy winner Wanz, Toronto rapper DijahSB, Vancouver MC/educator Ndidi Cascade, Juno-winning singer Dru, platinum-selling producer Jarel the Young, and Vancouver rapper Terell Safadi. It will run from 1-6pm on Feb. 20. Info and tix here.  A portion of all registration revenue for the Feb. event will be donated to Black Youth Helpline.
– Few stars are as hot as US country artist Morgan Wallen these days. His second album, Dangerous, has remained #1 atop the Billboard 200 Albums chart for a third consecutive week, becoming the first country set to do so since 2015. There's a major Canadian component in his success, in the form of Nashville-based Canadian producer Joey Moi. He has produced all Wallen's work, and, a few months back, he told Kerry Doole some of the reasons for Wallen's success.
"He is so connected to his audience," said Moi. "There's a unique passion in how his audience reacts to him. They are so engaged across the board, from socials to project consumption to tix and merch sales. Right away, we felt we had a special one, as far as a singer and personality went. Then it was about getting the music aligned. Morgan entered the songwriting community here and took to that effortlessly. We never really had any challenges in terms of getting him into the good writing rooms. All the top writers fell in love with his voice and him and the brand he wanted to be."
– The Blues Foundation's 42nd Annual Blues Music Awards (BMA) will take place on June 6 as a virtual event. The show starts at 4 pmCT and will be live-streamed on the Blues Foundation's Facebook page and YouTube channel. Rock & Roll Hall of Famers Elvin Bishop of the Paul Butterfield Blues Band and Dion are each BMA nominees this year, alongside such notables as Rhiannon Giddens, Robert Cray, Bobby Rush, Shemekia Copeland, Keb' Mo', and Bernard Purdie.
Topping the nomination chart this year again with five are Rick Estrin & the Nightcats. Great tosee Hamilton bluesman Harrison Kennedy nominated for Best Acoustic Blues Artist, and Sue Foley up for Best Contemporary Blues Female Artist. Winners are selected by members of the Blues Foundation. See the full noms list here.
– Front Row Insurance Brokers Inc. has donated $4K to the SOCAN Foundation to support the grants, awards and programs offered by the foundation to musicians. "This generous gift from Front Row Insurance empowers SOCAN Foundation to foster Canadian music and its creation," says Charlie Wall-Andrews, SOCAN Foundation ED. The company offers online insurance for musical instruments. 
– Stephen Reid is the owner of popular Toronto music venue Castro's Lounge and co-owner of the famed Dakota Tavern. His previous business partner at Castro's, Anthony Greene, ran afoul of the AGCO (The Alcohol and Gaming Commission of Ontario), which imposed sanctions (in the form of conditions on the liquor license) that banned Greene for life from Castro's Lounge and forced him to give up his ownership stake in the club. The AGCO went further, banning Greene from the Dakota, a venue co-owned by his wife, Elizabeth.
Reid states that "All of these steps were taken by the AGCO relying on a process that denied us any opportunity to be heard or any right of appeal." For that reason, he has set up a GoFundMe campaign (link here) "to raise funds to launch a Judicial Review aimed at challenging the authority of the AGCO to impose conditions on a liquor license without the licensee having any opportunity to defend themselves and without the licensee having any right-of-appeal."
– On Feb. 5, singer/songwriter Raine Hamilton, accompanied by a cellist and bassist, live-streams a concert from Winnipeg's West End Cultural Centre. It features a sneak preview of her entire new album, Brave Land, along with earlier favourites from her past releases. The show, co-presented by the WECC and Home Routes, airs at 9 pm EST via Facebook (tix here).
– Celine Dion proudly promoted her son Rene-Charles' new music on Instagram last week, following his recent release of a new EP titled Casino.5 on Apple Music. "It touches me so deeply that one of his passions is also one of mine," Celine posted. Source: MSN.com
– We last heard from '90s Canrock faves Moist with a 2014 album, Glory Under Dangerous Skies, and the band now returns with a new single Tarantino. Recorded remotely in lockdown by band members in their homes in Toronto and Montreal, it was assembled and mixed by Moist guitarist and producer, Mark Makoway. The accompanying visual is adapted from the National Film Board short, Caterpillarplasty.
– The Dead South has announced Served Live Venue Bingo, a creative fundraiser designed to promote and support the work being done to stabilize the live music industry during the pandemic - and beyond - by three organizations: NIVA (#SaveOurStages, USA), Music Venue Trust (#SaveOurVenues, UK) and CIVC (#SupportCanadianVenues, Canada). Renowned as road warriors, the band will deliver Served Live Venue Bingo online, worldwide, on Feb. 20. Details here. Served Live, The Dead South's new live album, came out on Jan. 29. 
– The latest in a flood of major purchases of song and record catalogues has seen Primary Wave Music acquire Sun Records recordings by Johnny Cash, Jerry Lee Lewis and other pioneers — but not the music of one of Sun's biggest stars, Elvis Presley. Primary Wave acquired Sun's assets, including its recordings, logo and brand, from Sun Entertainment Corporation, the family-run company that bought it from Sam Phillips, Sun's founder, in 1969. The deal, rumoured to be worth $30M,  includes every recording made by Sun — with the exception of Presley's releases, which are owned by Sony —  and some songwriting copyrights.
In total, about 6,000 recordings are part of the deal, among them some true classics: Cash's Folsom Prison Blues and I Walk the Line, Lewis's Great Balls of Fire and Whole Lotta Shakin' Goin' On, and Carl Perkins's Blue Suede Shoes. Source: New York Times
– Ottawa-based electro-rock duo Paragon Cause is working on a full-length album, Autopilot, due next year. They're kicking things off with lead single Making up For Lost Time. Of note: It is produced by Sune Rose Wagner of famed Danish band The Raveonettes.
– Indie Weekly returns on Feb. 2 at 4 pm EST. The free event will announce what is coming up from Indie Week online in 2021 as well as news re the online music + tech conference, SCREEN X SCREEN, coming Feb. 16-20. Special guests Allison Shaw (Manic Monkee), David Hazan (Midem), and Robert Singerman (SVP International Publishing, LyricFind) will share some announcements on some of the guests speaking at SCREEN X SCREEN. Register for free here
– The Canadian Opera Company welcomes Toronto-based Amplified Opera to the COC Academy as part of the company's newly developed Disruptor-in-Residence program. The two-year residency offers resources and support to the emerging opera company during the critical transition period from start-up to established organization. More info here.
– The aptly-named Stay-at-Home Troubadour Revue features three of the best roots singer/songwriters around, Corin Raymond, Jonathan Byrd, and Scott Cook. It live-streams via Home Routes tomorrow (Feb. 2). Tix here.
RIP
Grady Gaines, Texan blues and R&B saxophonist, died on Jan. 29, at age 86.
Gaines played with the Texas Upsetters, known for their authentic and soulful music.
Over six decades of playing music, Gaines released three albums, received countless awards and proclamations, and performed and recorded with many stars including Sam Cooke, Little Richard, and James Brown. Source: Houston.com
– Sophie (Xeon), an important figures in the last decade of underground pop and dance music, has died on Jan. 30, at age 34, after an accidental fall. 
Born and raised in Glasgow, Scotland, Sophie Xeon inherited an interest in dance and electronic music from her father, and started recording her own music at a young age. In the early '10s, she struck up an association with a few artists on the PC Music label, soon to be at the experimental pop vanguard, and released her debut single Nothing More to Say in 2013. It was her follow-up single, the double-sided Bipp/Elle, then drew wider attention, as did 2014 tracks Lemonade /Hard and Hey QT, a collaboration with PC Music artist A.G. Cook and vocalist Hayden Dunham. 
Sophie released several more singles over the next year, including the electro-pop tune Just Like We Never Said Goodbye, leading up to the release of her first full-length compilation Product in 2015. She also struck up an artistic partnership with the more mainstream pop star Charli XCX -- resulting in her serving as the primary producer on Charli's 2016 EP Vroom Vroom, as well as contributing to future albums -- and even worked on Madonna's 2015 single Bitch, I'm Madonna as a writer.
In 2017, Sophie drew perhaps the most attention of her career, for her synth-pop single It's Okay to Cry. Later that year, she would give interviews confirming her identity as a transgender woman.  Her official debut album, Oil of Every Pearl's Un-Insides, followed in 2018, earning a nomination for the Grammy Award for Best Dance/Electronic Album. Billboard, The Independent
Hilton (Stewart Paterson) Valentine, guitarist and founding member of The Animals, died on Jan. 29, at age 77. No cause of death has been reported.
On Facebook, Animals frontman Eric Burdon posted this tribute: "The opening opus of Rising Sun will never sound the same!... You didn't just play it, you lived it! Heartbroken by the sudden news of Hilton's passing. We had great times together, Geordie lad. From the North Shields to the entire world...Rock In Peace."
Valentine was born in North Shields, Northumberland, England, and was influenced by the 1950s skiffle craze as a boy. At high school, he formed his own skiffle group called the Heppers, which evolved into a rock and roll band, the Wildcats, in 1959, and became popular in the Tyneside area,
In 1963, the Animals were starting to form and Valentine, Chas Chandler, Alan Price, Eric Burdon, and John Steel comprised the first lineup.
The group's 1964 cover of folk classic The House of the Rising Sun, was a major hit, going to No. 1 in the US, Canada, and the UK, as were such singles as Don't Let Me Be Misunderstood, We Gotta Get Out of This Place, and It's My Life, placing The Animals as notable players in the British Invasion.
Valentine left the group in 1966 (at which point they became Eric Burdon and the Animals), but the original lineup returned in 1975, releasing a reunion album Before We Were So Rudely Interrupted was released. The 1983 collection, Ark, was a commercial flop.
Valentine recorded solo work throughout the years, eventually settling in Connecticut and forming a group called Skiffledog. He was inducted into the Rock and Roll Hall of Fame in 1994. Sources: Vanity Fair, CNN