FYI
Music News Digest, Aug. 16, 2021
Justin Bieber (pictured) leads the nominees for the 2021 MTV Video Music Awards, The Music Pro Summit announces more speakers, and The Grammy Museum features Alex Cuba. Others in the news include CIMA, AmericanaFest UK, Chairmen Of The Boards, Gordie Tentrees, Elora Festival, Martin Verrall, Big Wreck, and farewell R. Murray Schafer, and Nanci Griffith.
Aug 16, 2021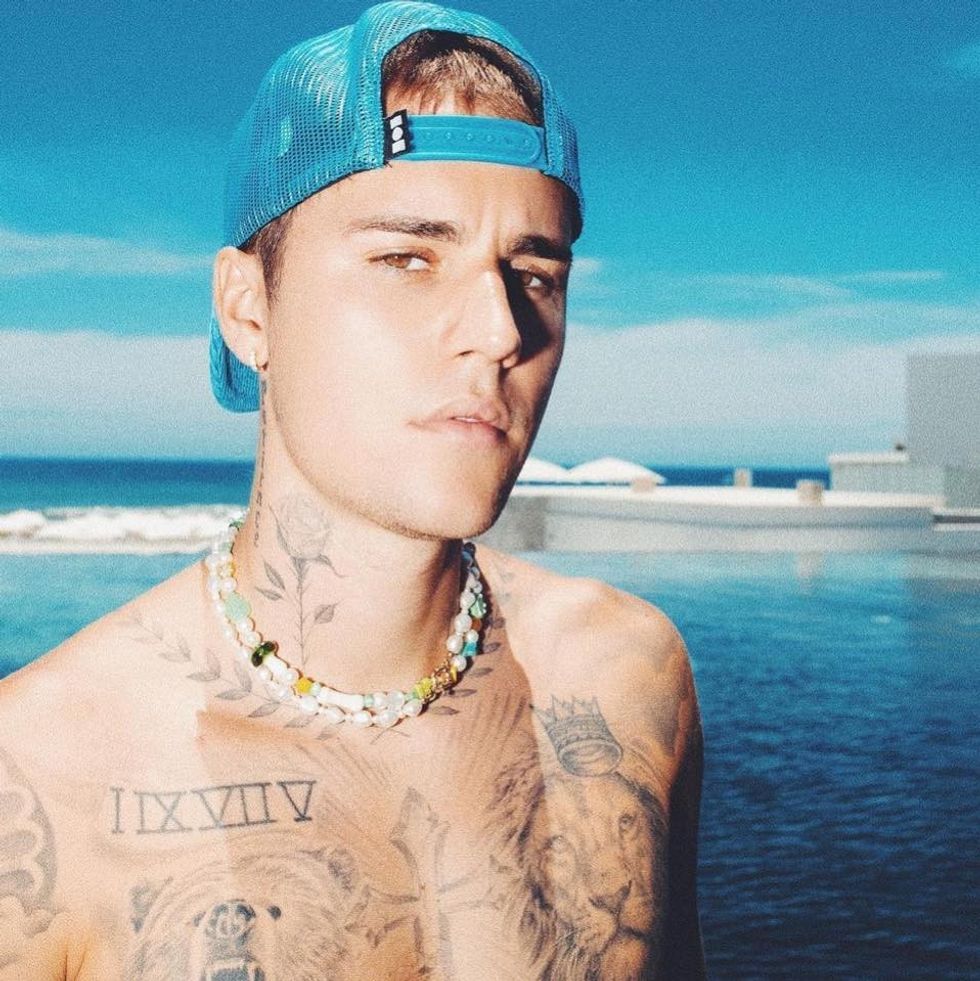 By Kerry Doole
Justin Bieber leads the recently announced list of nominees for the 2021 MTV Video Music Awards, with seven, just ahead of Megan Thee Stallion's tally of six. Both are in the running for Artist of the Year. Other multiple nominees for the show slated to air live from the Barclays Center in New York on Sept. 12 at 8 p.m. include Billie Eilish, BTS, Doja Cat, Drake, Giveon and Lil Nas X, all of whom got five nods apiece. Also making the list are The Weeknd, Shawn Mendes, and Daniel Caesar.
---
The show will be simulcast on CMT, Comedy Central, Logo, MTV2, Nickelodeon, Paramount Network, Pop, TV Land, VH1 and The CW Network. See the full nominees list here.
– The Music Pro Summit, organised by the Indie Week team, has announced a new round of speakers for the virtual event, running Sept. 8-11. They include Stacey Bedford (Bandzoogle) and Erin Benjamin (CLMA). Topics include Playlisting Strategies, Online Distribution, Monetizing Livestreaming, TikTok Influencers, What Touring looks like in 2022, Future Revenue Streams, Knowing Your Data and much more. Sales of earlybird tickets ($40) close today (Aug. 17). More info and registration here.
– Next Jan, CIMA will be conducting its fourth Business and Showcase Mission to AmericanaFest UK in London. Held Jan. 24-28, 2022 this is a two-day conference, awards show and music festival with live Americana music from the US, Europe the UK and more. The day conference consists of over 200 international promoters, artists and festival owners. Apply for the Canada House showcase here by Aug. 24 
– The debut performance of Toronto neo-surf rockers Chairmen Of The Boards takes place at the Monarch Tavern, Toronto, on Sept. 24, promoting their cool platter Surfin' The Apocalypse. Amanda Jean guests. Tix here 
 – Much-praised Yukon-based roots singer/songwriter Gordie Tentrees releases his seventh album, Mean Old World, on Sept. 14. A relentless road warrior, he has an extensive tour of Western Canada skedded to run Nov. 17 to Jan 22. Dates and tix here
–The acclaimed Elora Festival returns this summer with 9 online concerts premiering throughout Aug., and available to watch through Sept. 6. The artist lineup includes The Elora Singers featuring Colm Feore, The Rolston String Quartet and Festival of the Sound, Russell Braun and Carolyn Maule, The Jason Max Ferdinand Singers, and VOCES8. Tix and info here.
– Last night, Hamilton singer/songwriter Martin Verrall performed on the patio of The Casbah, one of the city's premier music venues, part of a series of local talents using that space while the club gears up for indoor shows. The respect Verrall enjoys on the scene was shown by the presence in the audience of such Hammer luminaries as Gord Lewis (Teenage Head), Chris Houston, Lou Molinaro (This Ain't Hollywood), Justine Fischer, and Heather Valley. He performed material from recent releases and an upcoming album, delivered with bravado and a gravelly voice redolent of the likes of Nick Cave and Tom Waits, and accompanied by fluent fiddle. A fine evening.
– The Grammy Museum recently announced that it is featuring Alex Cuba's performance from the 2020 Latin Grammys in the "On The Red Carpet" exhibit. The Cuban-Canadian Juno and Latin Grammy Award-winning artist has released a new single from his recently released eighth studio album, Mendó. Si Tú Me Quieres, is a duet with award-winning Peruvian artist Gian Marco who has written songs for Marc Anthony and Gloria Estefan and is considered one of  Peruvian music's most influential artists.
– Anthem Records has announced the first-ever releases of Big Wreck's Bag Of Tricks EP on vinyl, Aug. 27. The Canadian rockers giants originally released the EP on June 25, 2013, as a digital only exclusive to iTunes Canada. The EP will also be available digitally everywhere for the first-time.
RIP
R. Murray Schafer, the eminent Canadian composer, writer and acoustic ecologist who popularized the term "soundscape," died on Aug. 14 following a struggle with Alzheimer's disease. He was 88. The news was confirmed in an email to friends and colleagues from Schafer's wife, Eleanor James.
"The loss of Schafer represents the loss of our greatest composer, one whose creative spirit knew no bounds," reflects David Jaeger, a former producer at CBC Music and a longtime friend and colleague of Schafer.
Schafer composed a large body of music in all genres — symphonic, chamber, opera, choral and oratorio — and was best known for his groundbreaking creations that were performed outdoors and incorporated sounds from nature into his music.
His earliest such piece was Music for Wilderness Lake, written for 12 trombonists spaced around a body of water. There was also the opera The Princess of the Stars. To perform it, musicians gathered on the edge of a lake one hour before dawn, with the awakening of birds and the sunrise contributing key elements to the drama. Other characters enter via canoe, chanting lines in a language created by Schafer. A 1985 production of the opera at Banff National Park attracted an audience of 5,000.
The CBC notes that "Schafer's interest in the sounds of nature went hand in hand with his concern about the damaging effects of noise on people, particularly those living in the "sonic sewers" of urban landscapes. In 1969, he founded the World Soundscape Project at Simon Fraser University "to find solutions for an ecologically balanced soundscape where the relationship between the human community and its sonic environment is in harmony." He presented his theories and research on the soundscape in The Tuning of the World, published in 1977.
In 1978, Schafer was awarded the inaugural Jules Léger Prize for New Chamber Music for his String Quartet No. 2 (Waves).
The Orford String Quartet's recording of his first five string quartets won the Juno Award in 1991 for best classical album, solo or chamber ensemble. The same year, Schafer won the Juno for best classical composition for his String Quartet No. 5 (Rosalind).
In 1952, Schafer began his studies at the faculty of music at the U of Toronto and the Royal Conservatory of Music, but he dropped out three years later, to study music informally in Vienna and England.
He returned to Canada in 1961 and directed the first Ten Centuries Concerts in Toronto before commencing a 12-year period of teaching: first, as an artist-in-residence at Memorial University (1963-65) and then at Simon Fraser University (1965-75). In 1975, Schafer retired from university teaching and began devoting himself solely to writing and composing.
It was after his retirement from teaching that Schafer wrote one of his most prominent and ambitious compositions, Apocalypsis,  an orchestral, choral and theatrical piece based on the Book of Revelation, requiring at least 500 performers. Due to its complexity and scale, it has only been performed twice: first, in 1980 to commemorate London, Ontario's 125th anniversary, and then 35 years later, in 2015, at Toronto's Luminato Festival. More than 1,000 artists participated in the latter performance, a monumental music drama that was live streamed by the CBC and later released by Analekta Records.
In 2009, Schafer received a Governor General's Performing Arts Award. He was made a companion of the Order of Canada in 2013 and in 2005 he received the Canada Council's Walter Carsen Prize.
When Schafer was awarded the inaugural Glenn Gould Prize in 1987, jury member Yehudi Menuhin praised his "strong, benevolent, and highly original imagination and intellect, a dynamic power whose manifold personal expressions and aspirations are in total accord with the urgent needs and dreams of humanity today." Sources: CBC
International
Nanci Caroline Griffith, a Grammy-winning folk and country singer/songwriter, died on Aug. 13, age 68. 

A statement from her management company, Gold Mountain Entertainment, confirmed the news, adding that "It was Nanci's wish that no further formal statement or press release happen for a week following her passing." She survived bouts with breast cancer in 1996 and thyroid cancer in 1998,
Griffith was born near San Antonio, Texas, and was raised in Austin. She began performing as a singer as a teenager, inspired by country-music icons like Loretta Lynn. 
In 1978 she won the prestigious New Folk Competition at the Kerrville Folk Festival. After early albums on esteemed roots-music labels like Philo, Griffith moved to Nashville in 1985, where she found success during the 1980s and '90s on major labels like MCA and Elektra, and collaborated with artists like John Prine, Emmylou Harris and Lyle Lovett.
Griffith performed both original and cover material. Her most famous hit, From a Distance, was written by Julie Gold and later recorded by Bette Midler. Her original songs were often recorded with greater success by others. Love at the Five and Dime  earned Kathy Mattea a No. 3 country hit in 1986, and Outbound Plane, written with Tom Russell, was a Top 10 hit for Suzy Bogguss in 1991. Other artists who cut Griffith's songs include Emmylou Harris, Dolly Parton, and Maura O'Connell.
She was a four-time Grammy nominee, winning once in 1994 for Best Contemporary Folk Album, for Other Voices/Other Rooms. Griffith received a Lifetime Achievement Trailblazer Award from the Americana Music Association in 2008, and released her final studio album, Intersection, in 2012. Sources, WENN, Washington Post, NPR