FYI
Music Biz Headlines, Jan. 4, 2019
Albums and concerts to watch for in 2019, hip-hop dominates US streaming, and the Harlem Hellfighters brought jazz to Europe. Also in the headlines are Jann Arden, Pro Coro, Taylor Swift, Japanese copyright, Memphis power pop, Barack Obama, Kanye West, and Hootie and the Blowfish.
Jan 04, 2019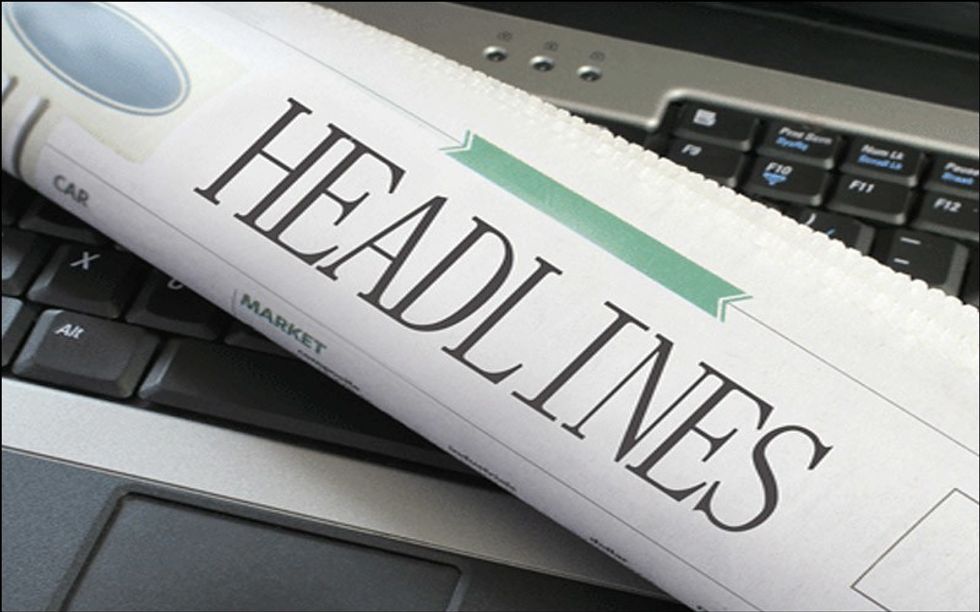 By Kerry Doole
As the scene explodes in various directions, here's what we think will happen this year. – Richard Trapunski, NOW
---
Spec columnist Leonard Turnevicius takes a final look back at 2018. Highlights included James Ehnes, The Dover String Quartet, and Eric Hall. – Hamilton Spectator
We're only days into the new year, and there's already a heap of exciting new albums set to come out in 2019. Here are the ones we're most excited for, presented in alphabetical order. – Alex Hudson, Exclaim!
The singer highlighted some of her happier experiences in "Feeding My Mother," a 2017 book about sharing time in the kitchen and cooking food with her. – CP
Combing through the hundreds of dates announced in the coming year to come up with 10 Vancouver shows you should see in 2019 was hard, but here is what is undoubtedly going to be a debatable list. Candidates include Vince Staples, Robyn, and Kiss. – Stuart Derdeyn, Postmedia
"We even suggest that students bring their teachers with them to try out the instrument because we like to make sure they get what's right for them. We're very passionate about what we do." - Brian Taylor, owner of The Gramophone. – Roger Levesque, Edmonton Journal
The concert was at times very beautiful, at times merrily celebratory, ideally suited to the warm glow of the wide spaces of the All Saints' Anglican Cathedral, and sung entirely a capella.  – Mark Morris, Postmedia
Joshua Ehlebracht, who served as music director at St. Peter's Lutheran Church over the summer, hopes to bring his love of organ music to a new generation. – Barbara Aggerholm Grand magazine
International
A guide to everything you'll need to know about TV, film and music next year. – Leonie Cooper, The Guardian
Hip-hop's domination of the modern American music streaming business is reaching new heights. Some 25.4% of US-based streams across audio and video platforms were of hip-hop music in 2018. – Tim Ingham, MBW
While the December stock market fluctuations have made everyone take a deep breath, 2018 was another boom year for the music business. A recovery that many of us could not have hoped for in our wildest dreams during the desolate years of the late 2000s continues to take hold, thanks almost entirely to streaming. – Jem Aswad, Variety
One of the most tumultuous years of the 20th century also produced some of its greatest popular music. And it's not just baby boomers who are nostalgic for the sounds of their youth: Even to people born decades later, the music of 1968 stands out.  – Joel Rose, NPR
Date changes, hot headliners, and program highlights from C.E.S., the Super Bowl, Oscars, Met Gala, and more. – Ian Zelaya   Biz Bash
Under pressure from entertainment companies, Japan has just extended its copyright protection term. As part of a new trade agreement with the US and Mexico, Canada will extend its current copyright term to 70 years after the creator's death. In theory, extending the copyright term will allow rights holders to generate more profit. – Digital Music News
World War One brought many social changes - not least, the introduction of jazz to Europe. Thanks to a black American regiment of musicians called the Harlem Hellfighters, the French discovered the joys of syncopation. – BBC.com
The European Commission is in talks with the entertainment industry and national authorities to finalize the details of its European content quota for on-demand players. –  Stewart Clarke, Variety
On Jan. 1,  "The Prophet" entered the public domain, along with works by thousands of other artists and writers, including Marcel Proust, D. H. Lawrence, Agatha Christie, Joseph Conrad, P. G. Wodehouse, Rudyard Kipling, Katherine Mansfield, Robert Frost and Wallace Stevens.  – Alexandra Alter, NY Times
From Big Star to the Hot Dogs: With no rules and no formula, these artists followed their hearts and made an impact that lasts to this day. – Alex Greene, Memphis Magazine
Netflix made Swift's sold-out Oct. 6 show in Arlington, Texas' AT&T Stadium accessible to both kinds of viewers by streaming a full-length film starting on Monday. – Nardine Saad, LA Times
The former president has made the chart via his appearance on the song "One Last Time (44 Remix)," which is a gospel-inspired remix of a song from the hit Broadway show Hamilton.–  Lisa Respers France, CNN 
The rapper started the new year with a string of pro-Trump and anti-Democrat tweets. –  Laura Snapes, The Guardian
For 2019, we need forgiveness for what we did in 1996. The Blowfish Backlash was the debut of a very new-millennium kind of viciousness, and it came out of nowhere. – Dave Holmes, Forbes