FYI
Music Biz Headlines, April 5, 2019
The resurgence of Snow, a tribute to Joe Hall, and NAV (pictured) hits No. 1. Also in the headlines: Maestro Fresh-Wes, Measha Brueggergosman, Stephen Fearing, Ben Caplan, Damian Marley, Spotify, YouTube, Mick Jagger, Bryan Ferry, Carly Rae Jepsen, and Jeff Buckley.
Apr 05, 2019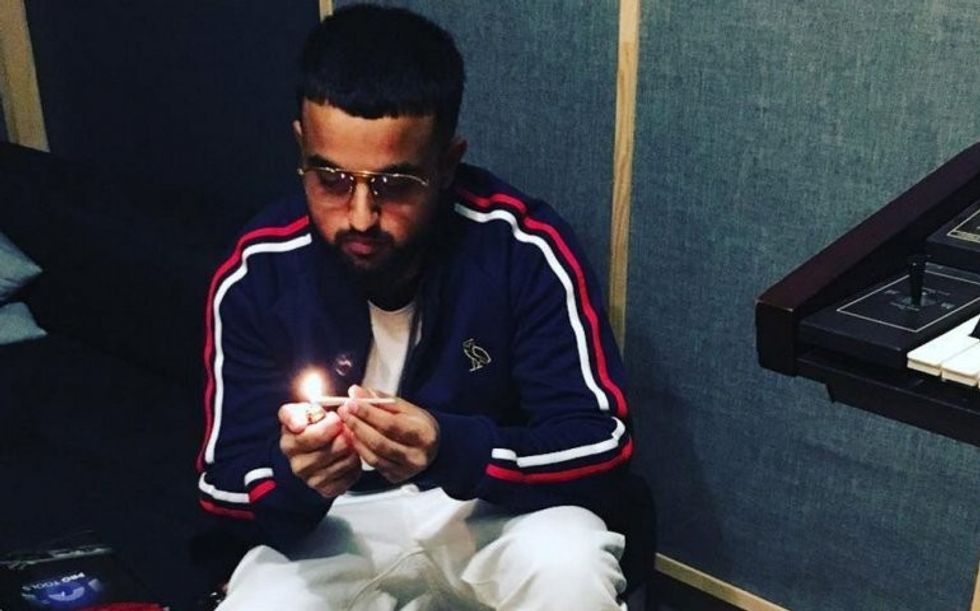 By Kerry Doole
The last time the east Coast opera star played Elettra in the opera Idomeneo, she was barely into her 30s, still married; she hadn't yet lost twins or had her two sons; or had the emergency open-heart surgery that saved her life. That was 2008 and it was something of a coup for Opera Atelier to attract her. – Debra Yeo, Toronto Star
---
With the Scarborough reggae singer's 1992 hit back on the charts as part of Daddy Yankee's Con Calma, Snow talks cultural appropriation and his misunderstood global legacy. – Radheyan Simonpillai, NOW
Joe Hall possessed one of the most fertile imaginations in Canadian songwriting. When news spread recently that he had died, fans across Canada mourned the loss of a gifted, lovable oddball whose commercial success never matched his unbridled talent. – Nicholas Jennings, Globe and Mail
After 30 years of success, the godfather of Canadian hip hop, Wesley Williams is celebrating his career in style. Not by looking back to the past, but with a brand new album, Champagne Campaign. – Adam Wallis, Global News
Earlier this week, more than 700 songwriters, composers, music publishers and other assorted members of the music industry celebrated achievements in music creation, publishing and licensing at the 30th annual SOCAN Awards at Toronto's Sheraton Centre Hotel. – Karen Bliss, Billboard
Rodeo King Stephen Fearing is very excited. Rockin' roots cowboys BARK turn 25 next year, which means a new album to celebrate.Fearing also has a new solo album in the works and his beloved Manzer Cowpoke acoustic guitar is now 30 years old. – Coral Andrews, Waterloo Record
Plus a new #NOWplaying roundup with songs by Deliluh, Lydia Persaud, anders, Moon King and more. – Staff, NOW
Acclaimed troubadour and playwright Ben Caplan brings latest album to Winnipeg with a WECC show on April 6. – AMP Agha, The Manitoban
Damian Marley says he's "brainstorming" about the possibility of entering Jamaican politics, which leads to the question: Could Bob Marley's youngest son one day become prime minister of the island nation? – Tony Wong, Toronto Star
Canadian rapper NAV surprised some in the U.S. music industry this week when his sophomore album Bad Habits debuted at No. 1 on the Billboard 200, beating popular titles by the likes of Juice WRLD and Ariana Grande, which have already collected more than one spin at the top of the chart. – Hugh McIntyre, Forbes
The increasing closeness between music streaming services and fast emerging artists might make major labels feel a little uncomfortable – but it's not going away any time soon. YouTube Music has just added 11 new artists to its Foundry development program for independent acts.  – Murray Stassen, MBW
The Stones should be able to return to the road by July, sources familiar with the tour tell Billboard, which is good news for ticket holders to any of the 16 headline shows the band is playing at 14 North American stadiums. – Dave Brooks, Gil Kaufman,  Billboard,
He has been given the all-clear following heart valve replacement surgery in New York this week. Jagger's recovery period will mean any revised dates may be a year away.  – Paul Cashmere, Noise11.com
 "I wanted to explore different styles of music," Ferry said. "I didn't want any limitations style-wise. … It kind of ended up being a sort of collage effect." – CBS News
After more than a decade, rapper-actor-TV producer 50 Cent finally sold his suburban Connecticut mansion (a monument of success, excess and regress) at a loss for $2.9 million—84% less than his initial ask, according to the Wall Street Journal. – Keith Flamer, Forbes
The global music industry posted its best growth for at least two decades last year, but Spotify's path to proper profits looks as long as ever. – Stephen Wilmot, WSJ
Written by Tiffanie DeBartolo, with art by Pascal Dizin and Lisa Reist, Grace: The Jeff Buckley Story tells the heartfelt journey of Buckley – his rise from Sin-é and worldwide acclaim, to his settling in Memphis and accidental death. –  Buddy Iahn, The Music Universe
The pop singer's fourth studio album comes out on May 17, and her Dedicated Tour kicks off June 27 at House of Blues in Anaheim, CA. – Rachel Brodsky, Grammy.com
Coleman Insights is releasing findings from its Contemporary Music SuperStudy in a four-part blog series, followed by a free webinar on April 30 in which the findings will be covered in greater depth. – Warren Kurtzman, Coleman Insights
The 11 nternational artists range from rock and pop to EDM, hip-hop and world. – MIDEM
In this edition: a veteran L.A. band's 'Psychedelic Country Soul,' Norwegian proggers' new three-song epic and a Sixties-era San Francisco group's joyful return. – David Fricke, Rolling Stone
The three washed-up male punks and cartoonist Frank Caruso have struck a bum note in trying to celebrate the rebellious woman. – Laura Snapes, The Guardian
The IFPI has reported that global recorded music revenues have hit $19.1B This revenue growth story is strong and sustained but the market itself is undergoing dramatic change. Here are 10 trends that will heavily impact the recorded music business over the coming years. – musicindustryblog.