FYI
Mundial Montreal: A World Music Success Story
The ninth edition of the annual conference drew delegates and showcase acts from around the globe. The Stingray Rising Star award was presented to BC Indigenous BC artist Kym Gouchie (pictured).
Nov 27, 2019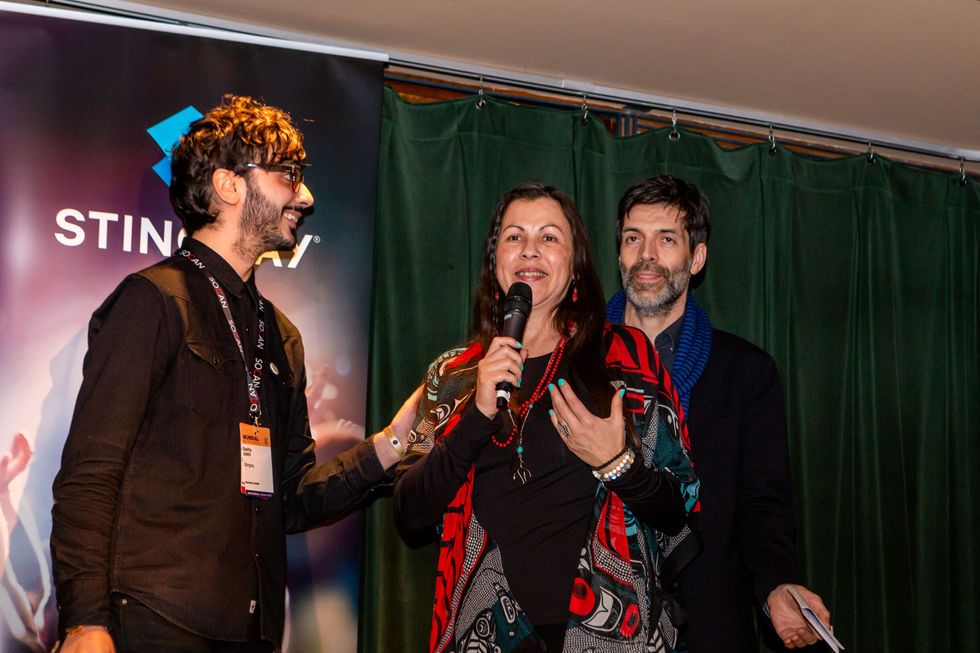 By FYI Staff
Last week (Nov. 19-22), world music conference and festival Mundial Montreal returned to the city for the ninth year, and reports suggest it was another significant success.
---
Fest co-founder and Canadian roots music veteran Derek Andrews supplied FYI with some stats that make for impressive reading.
Over 300 delegates from 20 countries were in attendance, with a gender balance of 50/50.
31 Canadian and international acts showcased. Some 68% were female or female-led, and indigenous artists were well-represented.
The showcases were scheduled so they never ran against each other, a popular strategy. Private presenter meetings evaluated showcases post-show.
A wide range of panel topics was discussed, from Idle No More IV to Breaking into MENA / Colombia.
MM's website describes the event as "an annual gathering of professionals in the world music industry. Mundial Montréal is a springboard for artists' national and international career development."
Andrews reports that "The ninth edition of Mundial Montreal maintained the careful and results-oriented approach that has become our trademark. Showcasing artists got immediate results in a format enjoyed by talent buyers from across the globe. 
"Our first talent buyers (concert/festival) from Estonia, Spain, Germany, Brazil, Colombia, Shanghai and a half dozen new U.S. markets joined a strong contingent from across Canada ranging from Vancouver Island Music Festival to Moncton's Mosaiq Festival. Credit for the deeper international expansion goes to Canadian Heritage's Creative Export and Canada Council funding, a Justin Trudeau policy that is paying off for Mundial Montreal."
Notable artists showcasing this year included Zaki Ibrahim, The East Pointers, Ember Swift, Kiran Ahluwalia, Murray Porter, Caracol, Tri-Continental, Midnight Shine, and Korean act NST & The Sauce Soul meets Kim Yulhee.
On Nov. 22, the Stingray Rising Star award was presented to BC Indigenous singer/songwriter Kym Gouchie. The jurors making the selection included Liz Scott of Mariposa and Estonia's Viljandi Folk Festival artistic director Tarmo Noormaa. The award is accompanied by a $1,500 scholarship that will be used to develop the winner's career .
In a Facebook post, Gouchie noted "it's my first music award ever! Thanks to Music BC & First People's Culture Council & Plaid People Music."  Previous winners have included Boogat and Silla & Rise.