FYI
Michael McCarty Launches Kilometre Music Group
The popular industry veteran teams up with Gavin Brown and Rodney Murphy for a new music rights management company. It will have a strong focus on the catalogues of established and emerging Canadian artists, songwriters, and producers. Learn more from our interview with the Hall of Famer.
Feb 21, 2021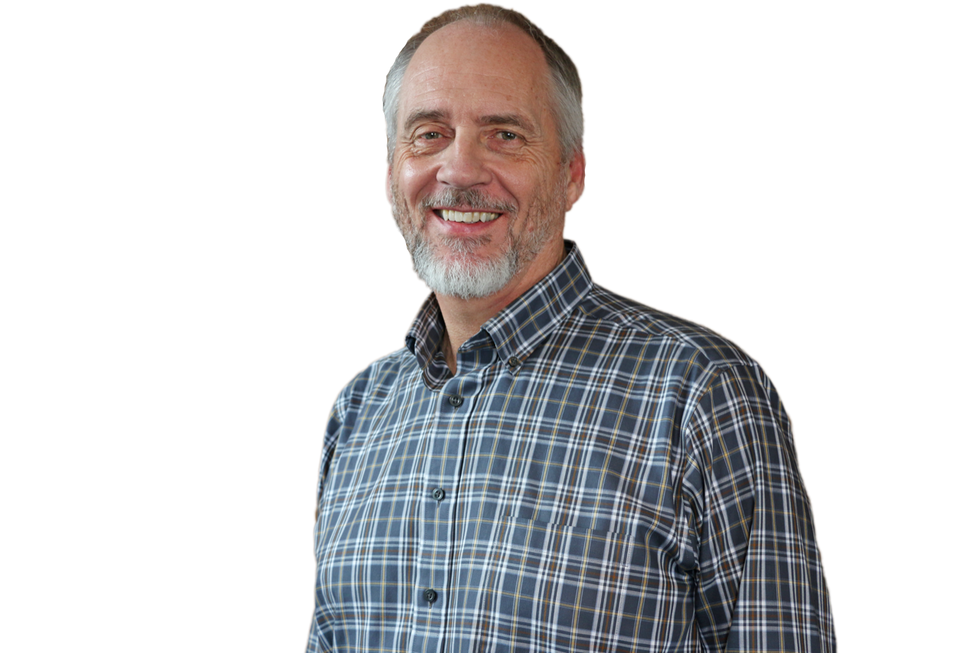 By Kerry Doole
Last November, popular Canadian music industry veteran Michael McCarty announced his departure from performing rights organization SOCAN, after seven years as its Chief Membership Officer. Speculation and rumours about his next move ran rife, but were stilled last week by the official launch of his new venture. You could say that McCarty's next step forward is a kilometre long, as he now heads a music rights management company named Kilometre Music Group.
---
The company's official press release read in part as follows: "Veteran Canadian music industry leaders Michael McCarty, Gavin Brown, and Rodney Murphy have announced the formation of the Kilometre Music Group, a ground-breaking music rights management company whose mission is to reclaim the financial rewards of the multi-decade worldwide 'Canadian music invasion' for the benefit of Canadian artists, investors and culture.  
"Canadians dominate the global music charts right now, but this has been building for over five decades," says Kilometre CEO Michael McCarty. "This Canadian Invasion has fostered some of the greatest songs of all time and we see a brilliant future investing in them. Since the rights to most of these songs are owned by foreign companies, the Canadian economy has been deprived of billions in global royalty revenue. We want to reverse that flow by bringing home the rights to our most important music." 
"Kilometre has partnered with Barometer Capital Management Inc., an independently owned Toronto investment firm that manages more than $1 billion in assets. Together they formed the Barometer Global Music Royalty Fund, a Limited Partnership with a targeted size of USD $200 million that will invest primarily in the iconic catalogs and music rights of Canadian creators."
The three Kilometre principals have been intimately involved in discovering Canadian artists and helping them grow their careers and royalties for several decades across rock, rap, R&B, pop and country genres.
McCarty is a well-respected music publisher who was inducted into the Canadian Music & Broadcast Industry Hall of Fame in 2019. He was president of EMI Music Publishing Canada for 17 years, spent four years as the president of Anthem (formerly Ole), and the last seven years as SOCAN's Chief Membership Officer. McCarty has worked in various capacities with artists such as Neil Young, Michael Jackson, Glass Tiger, Loverboy, Jim Vallance, Bryan Adams, Drake and Alessia Cara. 
Brown is an accomplished songwriter and the recipient of the Juno Award for Record Producer of the Year (in 2004, for his work with Billy Talent). His contributions on numerous artist projects have been nominated for 37 Junos. He has produced The Tragically Hip, Barenaked Ladies, Billy Talent, Three Days Grace, Sarah Harmer, Metric, The Tea Party, Thornley, and more.
Brown summarizes the Kilometre Music Group mission this way: "Ultimately, Kilometre's goal is to ensure the Canadian invasion continues both by protecting Canada's music history and supporting the historic artists of the future". 
Kilometre President of A&R/Acquisitions Rodney Murphy is a 17-year veteran of SOCAN. There he worked closely with McCarty and with such top Canadian global hit makers as Boi-1Da, Belly, Murda Beatz, Frank Dukes (Camilla Cabello, Post Malone), OZ (The Future, Travis Scott), and artists including Jessie Reyez, Shawn Mendes, and the Weeknd.
He observes that "our cultural diversity is reflected in the diversity of our music, and by looking at the charts, music fans around the world can't get enough of it. In particular, BIPOC Canadian producers and artists have made massive contributions to the music that is driving the explosive growth of digital music on streaming and social media. A key focus for us will be to support those communities." 
To dig deeper into Kilometre's mission and plans, FYI contacted McCarty for an e-mail interview. It went as follows.
FYI:  I've already seen some positive music industry reaction to the news of the launch. Gratified by that?
Michael McCarty: It's really exciting to hear that people are responding enthusiastically to the news. It just reinforces our belief in the mission and vision for Kilometre. We want this to be a win for artists, investors, and the music ecosystem. 
I imagine a lot of research and planning has gone into this. Did you see a real opening in the field of music rights management – especially for Canadian artists and songs?
What we see is the convergence of several forces that add up to a once-in-a-lifetime opportunity. So, Rodney and I left great positions as SOCAN, and Gavin turned his life 180 degrees to do this. The converging forces are the unprecedented growth of the business driven by music streaming, social media, and other new uses of music, the five year Canadian Invasion of global music charts reaching an unprecedented level, artists showing great interest in selling their catalogs, and investors increasingly viewing music rights as an attractive, credible asset class with unique financial traits.
We saw this combination of trends providing us the opportunity to utilize our combined experiences, skills, and relationships to do what no one else is, which is to bring the music from the five decade long Canadian Invasion back to Canada. 
This sector of the industry is certainly grabbing media attention now – with the likes of Hipgnosis and Primary Wave signing blockbuster deals with artists/songwriters/producers for their catalogues. Have you been watching those moves carefully?
These companies have helped raise awareness of the opportunities available to artists and investors to take advantage of the new landscape, so it's a good thing. Artists have realized that there can be compelling reasons to sell their catalogs. Among them are higher valuations, new approaches to estate planning, tax advantages, and opportunities to deploy their own capital in other areas of their lives. Covid-19 is a factor, as some artists are looking to finance their businesses to survive the devastating collapse of touring. It's also a response to the digital transformation of the recording industry. In effect, artists receive an "up front" payment of future royalties, which helps smooth over the disruption of moving from the "big revenue bang" of physical product sales to the "long term drip" revenue model of streaming.
Will you operate in a similar fashion to Hipgnosis? 
There are superficial similarities between all of the companies looking to acquire music rights and royalties, and there are also fundamental differences. We are a private company, not listed on the stock exchange, and have a mission tuned to the interests of Canadian artists and investors. We are set up to compete with anyone in the market.
Are you confident that you can negotiate with the foreign and multi-national companies to secure rights to the catalogues/songs of major Canadian artists and songwriters? Believe that some will be willing to sell their assets?
We are working directly with the artists who have retained some interest in their music, even if they are signed to a multi-national company.  We've already had conversations with some companies who are interested in collaborating with us to ensure that all of our interests are taken care of, and to work on developing new artists.  
Will you also target Canadian artists/writers/producers who own their own publishing?
We are targeting iconic music created by Canadians that has had international success, regardless of whethey they are signed to majors or are fully independent.
Will the development of emerging and new Canadian artists/writers/producers be a key component of the Kilometre mandate/business?
A significant amount of our fund will be devoted to developing new and emerging artists/writers/producers. None of us wanted to just buy catalogs, we all believe that investing in the future is not only the right thing to do for young Canadian artists, it's also great for the investors. The Canadian Invasion has reached such an impressive level that in many ways, Canadians largely control the sound of popular music in the world today.
I don't think the average person understands what a profound impact we are having. It's not just the impact of household name artists, though that is really impressive on its own. The bigger story is the dozens of behind-the-scenes co-writers, beatmakers and producers who not only power the records of the Canadian global superstars, but also many of the top charting records by non-Canadian stars as well. They all have rights and earn royalties. We estimate that Canadian music creators are generating approximately $600 million per year in royalties. Most of the rights are owned by foreign companies and therefore most of this revenue bypasses Canada. We hope to reverse enough of that to create a meaningful economic engine of music creators, rights, and global royalties.  
Do you see potential for your company to make acquisitions in the rap/hip-hop/R&B genres in which Canadian artists/writers/producers are excelling these days?
The multicultural nature of Canada unquestionably drives the success of Canadian music, and we should all be proud of that fact. Supporting those communities who are disproportionally responsible for the current Canadian Invasion is at the heart of our artist development strategy.   
One of the things that Rodney and I are most proud of accomplishing at SOCAN is to have built a roster featuring the "who's who" of the  Canadian rap/hip hop/R&B scene. By repatriating people like Drake and all of his camp, embracing The Weeknd and his camp, and supporting Jessie Reyez, Murda Beatz, Wondagurl and others, SOCAN's international revenue almost doubled. It's good for society, culture and business.
I realise you cannot mention names but have any negotiations already begun for the purchase of some music rights?
The initial response has been overwhelming from our early outreach to the artist community. We are negotiating with several people and hope to announce our first deals very soon.
Will it exclusively be Canadian content that you'll seek to acquire?
We are also interested in music by non-Canadians where the deal makes sense, but there is no question about what our main focus is. Our ears perk up when we hear about deals for non-Canadians that have some tangential relationship to our core strategy, such as picking up additional shares of songs that we will be acquiring, or taking on catalogs that were inspirational to our core target group.
The press release mentions "a targeted size of USD $200 million" to invest. Hopeful that figure can be increased if opportunities arise?
We have already had discussions with potential investors about exceeding the target if we feel we are able to deploy that amount, and we are confident that we can.
Has Barometer Capital Management Inc. pledged to give you a free hand in making these investments?
Barometer is a great partner. It was their enthusiastic embrace of our strategy that told us they were the right company to work with. Greg Guichon, Dave Burrows, Geoff Spidle, Pete McCarthy and their teams are totally supportive of us. The roles are very clearly defined: they raise the money, and we spend it!
What's the significance of the company name – Kilometre Music Group?
We liked the sound of it. It abbreviates nicely. It's also subtly Canadian!
Excited about working with Gavin and Rodney in the new venture? Think that your different skill sets mesh well together? 
Gavin Brown was the catalyst for this. He expertly knitted together some casual conversations and big dreams by propelling us all into this exciting endeavor. He's also been the catalyst for great things in my EMI days by bringing Three Days Grace and Billy Talent in to the fold. The incredible job he did developing those bands and their subsequent success played a big role in EMI Publishing Canada's great 15 year plus run. It turns out he has a great feel for this part of the business as well, all the artists we are speaking with respect him, and he will be a key part of our development activities.
Rodney Murphy has tremendous A&R instincts, and in his 17 years at SOCAN he developed close, trusted relationships with nearly every music creator in Canada. His credibility and deal making skills were critical in building the world class SOCAN roster.  He is also a very good strategist, and is a passionate advocate for our mission and the plans to support the BIPOC music communities.
Rounding out the management team is VP of Acquisitions Kyle Mullen, who is in charge of analysing catalogs for our valuation process. Kyle played this role in Barometer's first music royalty fund established in 2018, which has been very successful. He brings a sophisticated data approach to valuing catalogs that will help ensure we make the right deals for our fund.
Read more on Michael McCarty in FYI here