FYI
Michael Hollett Returns To Grow BeatRoute
Updated 5.8.19 @ 02:37: Pop culture entrepreneur Michael Hollett is returning to print, after selling his co-founder interest in Now Magazine three years ago, by leading expansion in month
May 07, 2019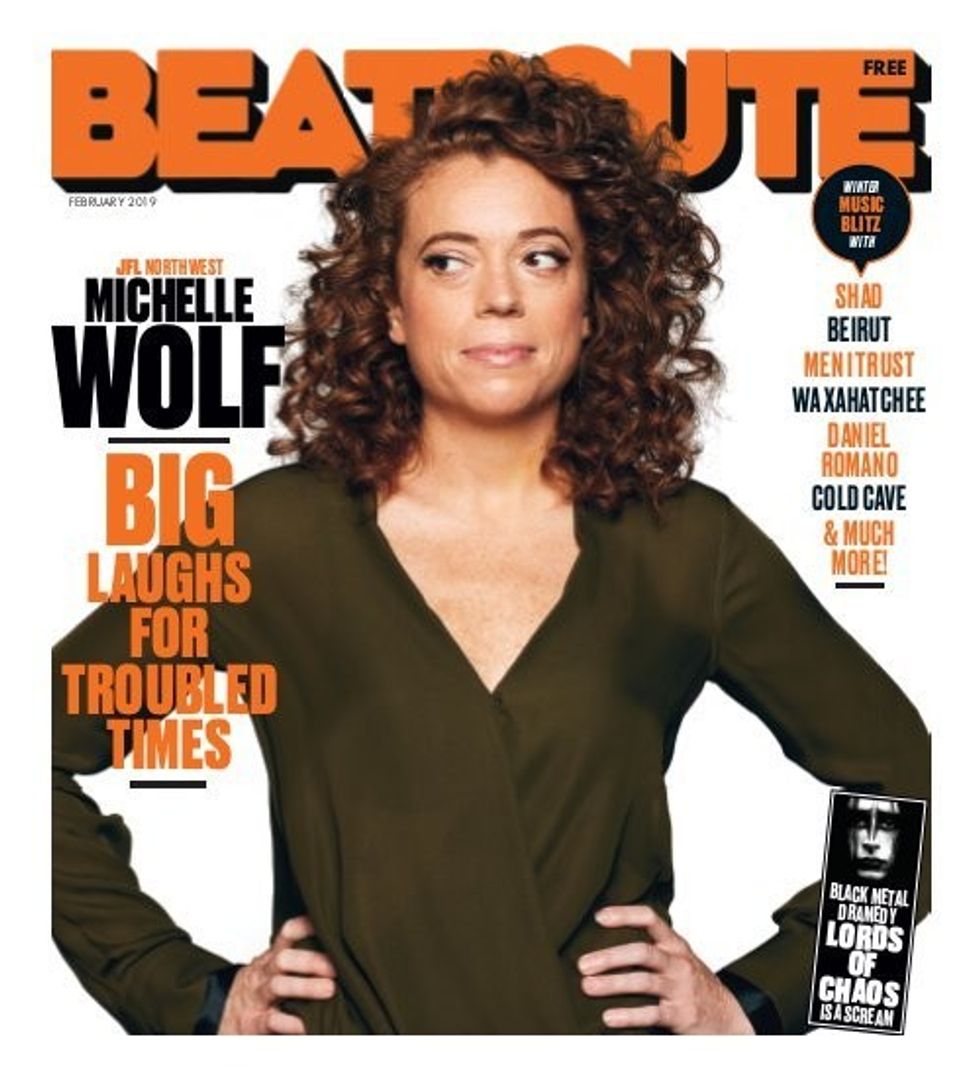 By David Farrell
Updated 5.8.19 @ 02:37: Pop culture entrepreneur Michael Hollett is returning to print, after selling his co-founder interest in Now Magazine three years ago, by leading expansion in monthly print and online music-oriented BeatRoute publication for an unnamed investor.
---
The monthly gloss tabloid and web publication, founded by Brad Simm and Glenn Alderson in 2004, has a strong presence in Western Canada--but come September, BeatRoute launches a Toronto edition and plans to up its print circulation to 100,000 copies,  with distribution through newspaper boxes, campuses, music stores and live music venues.
"I love publishing, I love print, and I love live music, so the opportunity to be involved in all three is irresistible," Hollett said yesterday in a phone interview. In his new capacity, he will serve as publisher and editor of the magazine in Toronto.
Founders Simm and Alderson remain in place, but Hollett and an unnamed investor group now hold a majority interest in BeatRoute Media, the umbrella company for the publication that now will have offices in Vancouver, Calgary, and Toronto and expanded distribution in Victoria, Edmonton, and Winnipeg.
Hub cities will have their own editorial teams, but the new investment will increase the number of in-house writers. The editorial budget is not being disclosed, but Hollett describes it as "significant and substantial."
The focus of daily online and monthly editorial content is aimed at "reflecting the world through the eyes of a music fan and that means not only covering music but also: fashion, food, drink, travel and film."
Content variations between city editions will run as high as 40 percent, "and we're hiring writers now, which is not the most common phrase one hears in publishing these days," Hollett ventures. Writers interested can write hiring@beatroute.ca.
On Facebook yesterday, Hollett wrote: "Very excited and pleased to announce I'm back in print -- and online. I've taken the helm of Beatroute Media. We currently publish monthly music and arts magazines in Alberta and BC, have been for 15 years. And in September we are launching an Ontario edition based in Toronto, together we form quite a national network. Strong local coverage in each community and a powerful national presence with 100,000 circulation. This is going to be fun! There's lots of life left in print just have to do a little reinvention. We're building cool, 21st century publications with great online presence. and I'm working with my longtime NOW colleague, Troy Beyer as well as the great members of the current Beatroute Team. And we're hiring -- not downsizing!"
He continues his leadership role in the NXNE, the music festival that he founded in 1995.
-- An earlier edition of this story had Michael Hollett as the lead investor when in fact he is leading the expansion on behalf of an investor.