FYI
Media Beat: November 24, 2022
Nov 24, 2022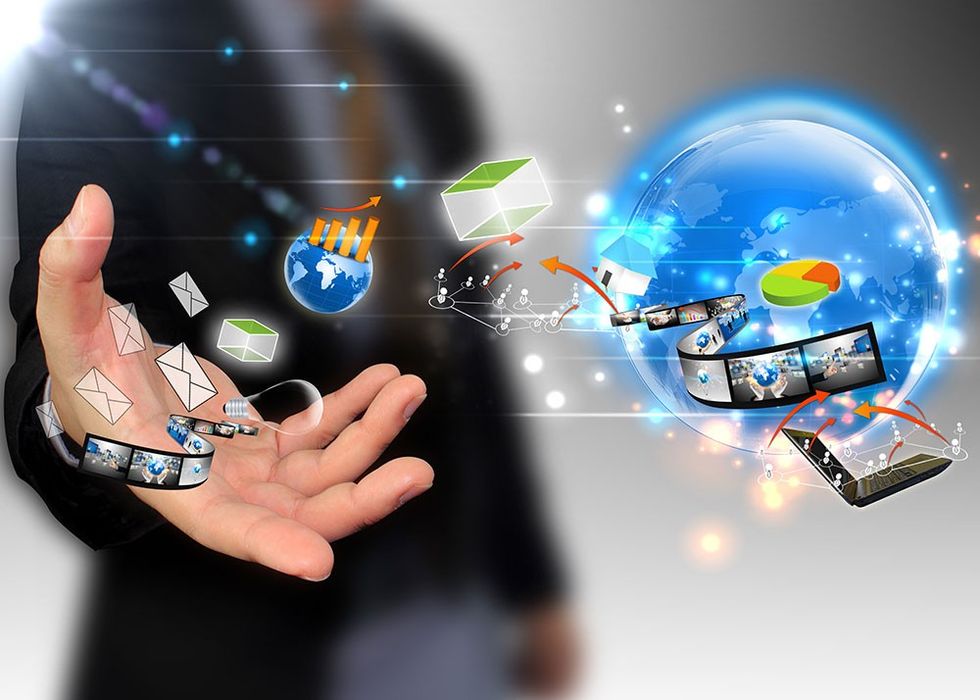 By David Farrell
… Trevor English, chief financial and corporate development officer at Shaw, said the investment, which includes the $1.6-billion that Shaw paid to acquire wireless carrier Freedom Mobile, is "net negative" by about $3.3-billion. Shaw has also not generated any free cash flow from its wireless business, he noted. – Alexandra Posadzki, The Globe and Mail
---
Speaking for the first time publicly since their business relationship soured, Torstar Corp. owners Paul Rivett and Jordan Bitove confirmed there was no reconciliation ahead as their approaches to business were too different. – The Canadian Press
Canada's heritage minister says he is open to reviewing substantiative amendments to a bill meant to regulate online streaming after a committee pointed out industry experts disagree on whether the proposed legislation will cover user-generated content. – The Canadian Press
… As countries come to grips with the need to promote AI research and development, they need to avoid a "race to the bottom" when it comes to shedding protection for copyrighted works. Allowing holus-bolus unauthorized copying and scraping of copyrighted material to feed AI research destroys any market for licensing content while in some cases producing AI-generated works that unfairly compete with the original work of creators. This erodes economic incentives for authors and artists and undermines copyright-based industries that provide substantial employment and contribution to GDP, in addition to nourishing the cultural soul of nations. – Hugh Stephens Blog
While many Canadians were suffering from lockdowns, job losses and pay cuts, the CBC was handing out pay raises and bonuses.
Documents obtained by the Canadian Taxpayers Federation show the CBC spent more than $51 million in bonuses and pay raises during the years 2020 and 2021.
In unrelated news, CBC went cap in hand to the government and came back with a 10-gallon hat full of cash. – Kris Sims, Toronto Sun
There would be no countries called Canada or the United States, either – just one giant continental land mass called the Technate, a techno-utopia run by engineers and other "experts" in their fields. In the Technate, everyone would be well-housed and fed. All material needs would be taken care of, whether you had a job or not.
Joshua Haldeman was a leader of Technocracy Incorporated in Canada from 1936 to 1941, but eventually became disillusioned with both the organization and the country, and packed up his young family to start life anew in South Africa.
In June 1971, Haldeman's daughter Maeve gave birth to his first grandson. His name is Elon Musk. – Ira Basen, CBC News
When AT&T's bold megadeal to buy Time Warner was announced in October 2016, combining AT&T's broadband and wireless networks with Time Warner content, many analysts and investors cheered…. The new company, Warner Bros. Discovery, took on $43 billion of AT&T's debt, and AT&T shareholders kept 71 percent of the company, a stake worth less than $20 billion. That amounts to a loss of about $47 billion for AT&T shareholders, based on AT&T's $109 billion valuation of the deal at the time it was announced.  – Nicolas Ortega, New York Times
In recent weeks, 50 of the top 100 advertisers have either announced or seemingly stopped advertising on Twitter. These advertisers have accounted for nearly $2 billion in spending on the platform since 2020, and over $750 million in advertising in 2022 alone. – Sharon Kann & Angelo Carusone, Media Matters
The preferred mode of transport in the holiday classic Over the River and Through the Woods is a horse-drawn sleigh, but this year AAA predicts that 89% of Thanksgiving visitors in the U.S. will travel via automobile -- almost 49 million people. And regardless of the distance of the journey, many will be listening to audio on the way.
Edison Research's Share of Ear data allows us to see how much time Americans typically spend with each audio device when they are listening in-car. The graphic below shows that among those 13+ who listen in-car, the majority of time (58%) is spent listening through a traditional AM/FM radio receiver. Twenty-one percent of the time is spent with mobile, 16% with a satellite receiver, and 4% with a CD player. – Edison Research newsletter
Several tech companies are opting for mass layoffs due to uncertainties in the market. WION speaks to Huawei Technologies' Former VP Simon Lacey about the same. – WION
The currently mobile-only social media platform has skyrocketed in users over recent days — but is it worth the hype? – Kevin Jiang, The Star
Out of 27 floors, the top six are reserved for the Ambani family and can be accessed via high-speed elevators. There are nine elevators catering to the skyscraper in all. Six floors act as a dedicated mega garage for 168 cars, including an extravagant assemblage featuring Bentley Bentayga, Mercedes-Benz S600 Guard, BMW 760Li, Lamborghini Urus, Maserati Levante, Ferrari 812 superfast, Rolls Royce Cullinan, and two Rolls-Royce Phantoms. It's no wonder that the Reliance Industries billionaire has included a dedicated car service station inside Antilia. The 27-floor tower can survive an earthquake of 8 on the Richter scale. What is more, trembling for a layman than an earthquake is learning that the Godzilla-sized home consumed 6,37,240 units of power in its first month alone which is the equivalent of 2,125 average Indian homes. This generated a power bill of Rs 70,69,488 (nearly $87,000). Going by this information, currently, Antilia's electricity bill will be to the tune of $150,000 a month or $1.8 million per year. – Neha Tandon Sharma, Luxury Launches
–
Oligarchs, private-equity moguls, and petro states took over the sport—and the world. – Tim Murphy Mother Jones