FYI
Media Beat: May 08, 2020
May 08, 2020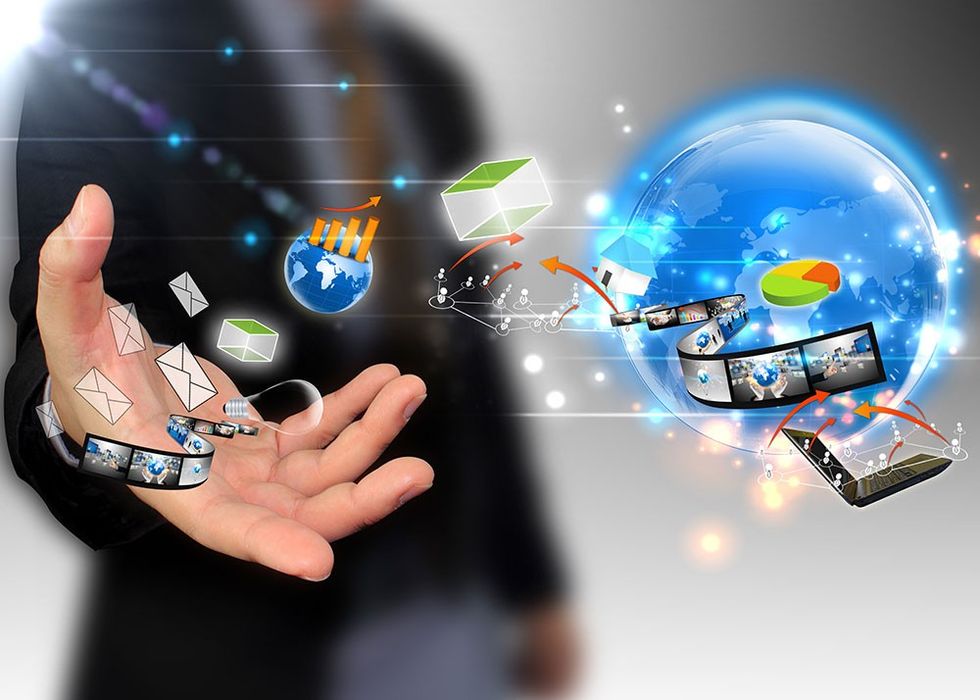 By David Farrell
For the 10K or so who have opted in to subscribe to the weekday newsletter 12:36, one-man-band scribbler and seasoned journalist Marc Weisblott wants us to know that as mainstream media suffer a malady of seemingly incurable body blows, his quirky, often irreverent one-sheet e-letter is quietly and quite happily celebrating its 5th year since St. Josephs Communications gave him a small budget and a long leash in May of 2015.
---
A former Canada.com news editor and Eye Weekly staffer, Weisblott's lunchtime read puts a quirky spin on aggregated news snippets dealing with social mores, pop culture and media. Thursday's menu included a 56-word nod to the late Nevin Grant, plus bite-sized morsels fingering the existential beingness of Drake, Toronto restaurants kick-starting a backlash against profit-eroding meal delivery apps, and east-enders barking mad over a warren of foxes.
It's a dash of New York Post's Page Six blended with a nod to long departed and never replicated Toronto Sun columnist Gary Dunford's Page 6, with a hint of a millennialist Mad Magazine viewpoint, and a tightly edited Twitter feed without the balderdash. In other words, unique in its inventiveness using wide-ranging source materials.
The 40-something Weisblott is surprisingly erudite in his vagueness in describing what 12:36 is–but tellingly suggests that the newsletter can be viewed as an "R&D corporate skunkworks" division for St. Joe's, which recently ingested a mittful of Rogers Media publications that include Maclean's and Chatelaine.
There are no immediate plans to tie in with any of the company's newsstand of titles, and ambitions in creating revenue streams and luring in sponsors remain options waiting on the boardroom table.
Weisblott sees the e-newsletter as an adventure in new media with its destination still unknown.
As old media models wither, and many VC-backed latecomers implode, Weisblott counts his blessings as he enjoys late lunches sometime after 12:36 and keeps a sharp eye on his experiment in new media as it gains traction with readers, and earn trust with its regularity and longevity in a brave new world.
Google affiliate Sidewalk Labs is walking away from building a smart-city development in Toronto after two and a half years of controversy over its origins, overreach, and privacy and financial implications. – Josh O'Kane, The Globe and Mail
The Montreal-based media and tech company has acquired its trusted affiliate Marketing Sensorial México. MSM specializes in digital signage content production, in-store music and the sale and/or lease of audio and visual equipment. The company serves 5,800 locations in various sectors including banking, retail pharmacy and automotive dealerships. – Press release
Fifty papers have closed in just the last six weeks. – Our Windsor.ca
Many business models just don't work when everyone has to stay two metres apart. – HuffPost
After launching its new AI-led programmatic advertising initiative, a publicly traded alternative media Company is out with news that it had seen a surge in revenue growth. This Canadian business is now eyeing an even bigger share of the $333B (USD) digital advertising industry … and here's how they're doing it.
Media Central Corp. acquired the Toronto magazine NOW in November 2019 and since then has seen an increase of 405% (4,494,026 in March 2020, 22,694,713 in April 2020) in ad impressions.
Four months later, it brought Vancouver weekly Straight and has seen an increase of 25% (19,935,762 in March 2020, 24,846,567 in April 2020). – Stockhouse
News Corp reported total revenue of US$2.266 billion for the third quarter, down by 8% compared to the year prior.
Its News and Information Services division reported revenue of US$1.13 billion, also down by 8%. Revenues at News Corp Australia fell by 14%. – AdNews
Rupert Murdoch's News Corporation has written down the value of pay-TV operator Foxtel by $1.4 billion as it warned investors the COVID-19 pandemic would have a material impact on its business. – The Sydney Morning Herald
This is all about US presidential politics. There are three issues in this campaign: Trump's handling of the virus; how to dig the US out of its virus-induced economic hole; and who can be most hardline on China – the Donald or "Beijing Biden", as the Republicans now seek to tag his Democratic opponent. There's little else on the table. Therefore, using an intelligence leak pushing Chinese culpability, laundered through a foreign country, turbocharged with the credibility factor of being an alleged Five Eyes product, helps the partisan political cause. And let's be clear: Murdoch is campaigning full-bore for Trump. – The Guardian
The new oversight board will review decisions to remove content. The members are accomplished professionals who are independent of the company. – Wired
Big Tech could emerge from crisis stronger than ever
Amazon is hiring aggressively to meet customer demand. Traffic has soared on Facebook and YouTube. And cloud computing has become essential to home workers. – The New York Times
The Rolling Stones are contributing to YouTube's #StayHome campaign with the launch of Extra Licks, a new weekly series on the band's official YouTube channel. – Celebrity Access
Last year, he invested in the Nike Air Max 97 "Jesus Shoes" which are made by the Brooklyn-based company MSCHF. The $1,425 shoes are filled with Holy Water from the River Jordan in Israel and feature a golden crucifix suspended from the laces. – E.S. Insider