FYI
Media Beat: March 22, 2021
Brand relationship hogwash
The real world is a harsh and unwelcoming place for marketers.
Mar 22, 2021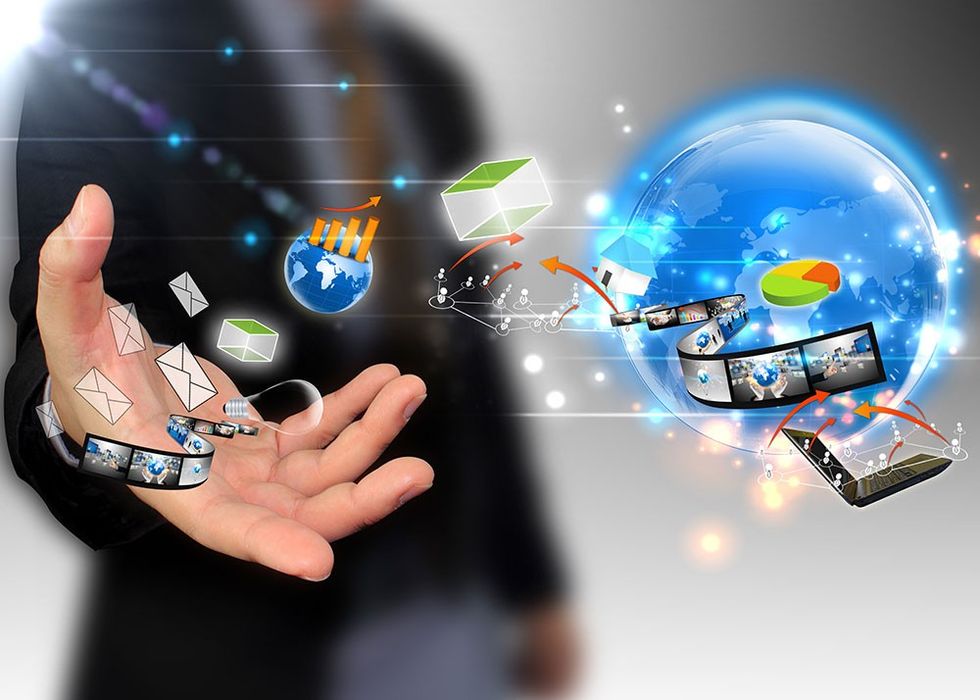 By David Farrell
Brand relationship hogwash
The real world is a harsh and unwelcoming place for marketers.
---
In the real world, consumers are massively not joining conversations about our brands. They are not committed to having relationships with them. They do not want to "engage with our content," and are not fascinated by our "brand stories." They do not consider themselves part of a "community" or "tribe" that has our brand at the center.
According to Nielsen, 46% of consumers say they are more likely to change brands than they were just five years ago. Only 8% say they are strongly brand loyal. Our world is not what we believe it is or what we would like it to be.
If you want to test the thesis that we have lost touch with the real world try this experiment. Go into any pub and explain to the assembled crowd that you work in marketing and that you are a "brand storyteller" and you want to study their "customer journey." It shouldn't take much more than thirty seconds to get your ass handed to you.
The ideas we have about our customers' involvement with our brands are largely fantasies. And yet they are the bedrock upon which we have built an entire ideology of marketing communication. – Bob Hoffman, The Ad Contrarian
What follows is taken from Andrew Krystal's wildly entertaining and informative SiriusXM show, Krystal Nation.
In early January, RBC Capital Markets analyst Drew McReynolds published what proved to be a prescient report, predicting Rogers Communications Inc. would buy Shaw Communications Inc. as part of a wave of consolidation in Canadian telecom.
Wait until you hear what he said Telus Corp. would do in response.
Mr. McReynolds's crystal ball has admirable clarity. He nailed the price Rogers would pay – 10 times Shaw's earnings before interest, taxes, depreciation and amortization (EBITDA). Then he made a follow-up prediction… – Andrew Willis, The Globe and Mail
American digital artist Krista Kim has sold an augmented reality house for $500K.
The new owner of Mars House, she says, will be able to upload the file into various metaverses -- 3D immersive worlds -- and experience the digital real estate there. – Kevin Stankiewicz, CNBC
The song features 88 musicians from 26 countries, representing every corner of the world.
Pause for Humanity features Grammy-nominated singer-songwriter Mayssa Karaa, and was written by Pedro Osuna and Paola Munda to encourage audiences around the world to pause, reflect, and self-actualize in a message of kindness, hope, and healing. The song features a special introduction by Deepak Chopra.
South Korean pop stars are releasing new music after death with the help of artificial intelligence. It is part of a push to harness the so-called Fourth Industrial Revolution, using technology to transform the way we live and work.
The chatbot, developed by the Seoul-based startup Scatter Lab, triggered a flood of complaints after it used offensive language about members of the LGBT community and people with disabilities during conversations with users.
Scatter Lab, which had earlier claimed that Luda was a work in progress and, like humans, would take time to "properly socialise", said the chatbot would reappear after the firm had "fixed its weaknesses". – Justin McCurry, The Guardian
The term "fake news" is thrown around without much thought, but with more and more people losing faith in the media, honesty in news broadcasting is something we need to consider.
China dominates in terms of AR and VR investments. According to the International Data Corporation (IDC), China accounted for 54.7% of commercial and consumer spending on AR and VR worldwide in 2020. IDC projects that share will rise to 56.0% this year. – Man-Chung Cheung, Insider Intelligence
Headlines
Higher prices, less competition: Some reflections on the proposed Rogers – Shaw merger
Meghan Markle reportedly eyeing US presidency
How Robinhood convinced millennials to trade their way through a pandemic
Speculators distorting Canada housing boom, economists warn
AMC, Cinemark reopening all theaters across Los Angeles County