FYI
Media Beat: July 15, 2018
Jul 16, 2018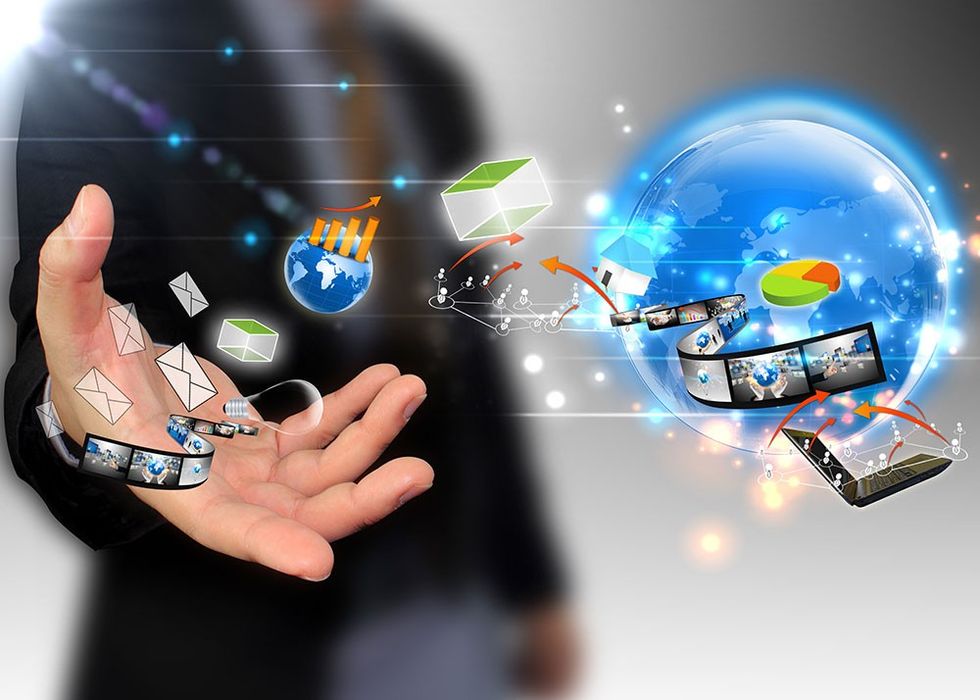 By David Farrell
---
Jean-Marie Heimrath created The Podcast Exchange as a resource for agencies needing expert counsel in accessing Canada's growing podcast audience.

In creating TPX, he has brought together thought leaders in the Canadian podcasting industry and seasoned experts in advertising, sales and demographic metrics. The result is Canada's leading provider of insight and practical knowledge about how best to access, leverage and monetize the Canada segment of the global podcast audience.

TPX is exploring new ways to communicate with Canada's mobile listenership using research-driven strategies and geo-targeting and is focused on "nurturing a more profitable relationship between agencies, advertisers and podcast publishers."
We sat down with Heimrath to discuss the new venture, and find out more about this growth medium.
Let's start with you telling us about the accomplishments of the new company?
The Podcast Exchange (TPX) officially launched January 2018. Co-Founder Jeff Ulster and I focused on two critical areas that we believed were essential to building a successful company. The first was to position TPX as a reliable resource to the advertising community by offering our expertise in the podcast industry, educating agencies, and advertisers about podcast listening in Canada, along with insights about podcast advertising. We did this by walking them through a comprehensive study on Canadian Podcast listening …"
This particular study gave us immediate access to the Ad community, and the credibility a new company needs when pioneering a new platform.
The second area was to acquire well-established shows that have large and loyal Canadian audiences. The realization was that there were over 500,000 shows available to listen to. However, those shows, for the most part, weren't being monetized and that was the structural hold that needed to be filled, and we made the strategic decision to put our stack in the ground to build the largest sales group in Canada that only sells pods.
How mature is the podcasting industry in Canada and what are the top-ranked shows?
Canada has a mix of shows that are also big hits in the U.S., along with some domestic content. This American Life, Joe Rogan, TED Talks, Serial and Freakonomics all appeared in listeners' Top 10, along with CBC radio shows that have also been distributed as podcasts, including Under The Influence, Quirks and Quarks, Ideas and The Current.
The podcast industry in Canada is just beginning to be recognized by the advertising community as a viable and highly targeted medium that can reach the very hard to reach audiences such as millenniums and c-suites. The audiences are mobile and are very particular about what they want to listen to and when they want to hear. They are not driven by schedules and are no longer tied to artificial borders. They are now global consumers.
Can Canadian podcasters compete in this global industry?
Yes, Canada has a great history of audio storytelling and a very engaged listener base. CBC was one of the earliest broadcasters to enter the world of podcasting and is still looms large. It has an excellent reputation internationally. We're also seeing indie podcast makers building audiences and reaching global listeners.  And both traditional media outlets and newer players are all trying to figure the podcast space out, so we'll be seeing lots of new and exciting shows soon.
We also see great successes here in the branded podcast area, with Canada's Pacific Content becoming a global leader, working with large international brands.
Any idea of the dollars brands are putting behind podcasts in this country?
We can assume that Canada represents approximately 10% of the US market.
I have provided some information below specific to a recent study published by PWC and the IAB in America. Revenues by Industry Category in 2017 - 13 industry categories were measured. Year on year growth from 2016 and 2017 was significant for both self-reported revenues (117%) and the total market estimate (86%).
Self-reported went from $118.9 million to $257.4 million, and the Total Market Estimate went from $169.1 million to $313.9 million.
The top four categories represented nearly 60% of advertising revenue captured with Financial Services serving as the category leader
1.    Financial Services –18.1%
2.    Retail (Direct to Consumers) – 16.2%
3.    Arts & Entertainment - 12.3%
4.    Business to Business – 12.3%
Revenue by Content Genre -2017 Top four constituted more than 50% of advertising revenue captured.
1.     Arts & Entertainment – 16.8%
2.    Technology – 14.6%
3.    News /Politics/Current Events -13.3%
4.    Business -11.1 %
What is the expectation for growth in the next 12 to 24 months?
Again, we can assume that Canada represents approximately 10% of the US market. Now, we tend to be a year or two behind in Canada, but we do seem to be following the same trajectory. So it's a very optimistic outlook for the Canadian podcast industry.
The US podcast advertising revenue is expected to grow more than 110% in 2020 to $659 million.
There have also been recent announcements by Google that could accelerate that growth. Their new podcast strategy aims to double the global audience for podcasts in the next couple of years. Exciting!
What makes a successful podcast: subject, length, voice, marketing components.
There is no one winning formula for a successful podcast; but, if you ask listeners, they seem to be most responsive to three things, – they want to be entertained, they love good storytelling and they want to learn something new. If you can hit those three, you're in excellent shape.
There are so many different subject areas in podcasting, too – comedy does well, as do crime podcasts, long-form interviews, talks, first-person storytelling, and many other genres. We see the growth in news and current affairs podcasts as well, led by the success of the New York Times show "The Daily," and others.  There truly is a wide range.
It's essential that the audio quality isn't ignored – if a podcast is unpleasant to listen to, people won't last long. Often they're listened to with headphones, so having something in your ear that sounds bad can be irritating. Having said this, some successful podcasts are just recorded conversations, while others can have a quite sophisticated sound design.
There's no perfect length – it depends on the content itself. We've seen podcasts succeed with 15-20 minute episodes, and then there are exceptions on the other end, where an episode can be hours long (Dan Carlin's show Hardcore History is a great example). Broadly speaking, many shows are about 30-60 minutes.
Marketing is critical – with more than 500,000 shows in Apple Podcasts alone, it's hard for audiences to find new shows. Discovery is a big challenge in podcasts right now. So it's important to find ways to reach new audiences and let them know about new launches and episodes as they are released.