FYI
Media Beat: January 12, 2023
Jan 12, 2023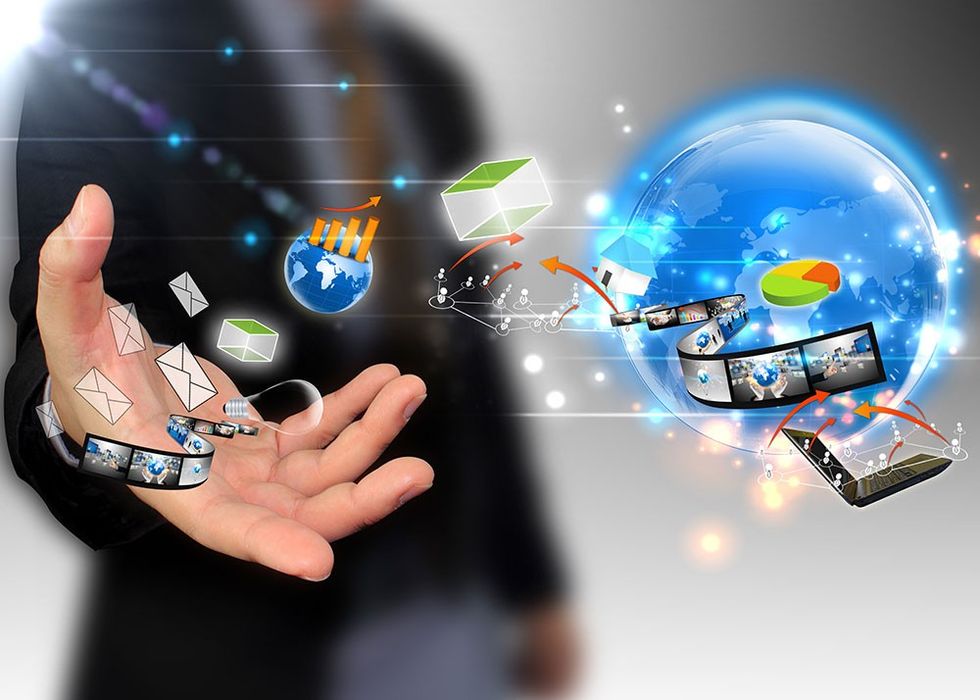 By David Farrell
According to the latest data from Forbes tracking the world's billionaires, Pattison is the second-wealthiest Canadian on their list and comes in at No. 163 globally.
---
Pattison is the founder, chairman, and CEO of The Jim Pattison Group, a diversified holding company with 25 divisions working in everything from media and advertising to entertainment and real estate.
Though his empire started humbly in 1961 when he bought a car dealership, it's now grown into a company with almost 50,000 employees and handles $14 billion in annual sales. – Sarah Anderson, Daily Hive
It is now almost 22 months since Rogers announced its $26-billion takeover bid for Shaw – and the fact it's taken so long to assess the deal is a clear reflection of the precarious state of competition in the telecom business.
What matters for consumers is price and service. While Canada's wireless companies boast of their networks' quality, high prices have long irked customers. The good news is the cost of wireless bills has finally started to decline over the past several years from lofty levels. – The G&M Editorial Board
… Reaping the economic benefits of competition requires less government, not more, and the main real problem in telecom is Canada's restriction of foreign ownership. "Canada's foreign-ownership restrictions in telecommunications (and broadcasting)," the OECD's 2021 Economic Survey of Canada noted, "continue to be a potential barrier to competition and lower prices." It argues the international evidence on telecom liberalization, including Mexico's elimination of restrictions on foreign direct investment in the sector in 2013, suggests less regulation would benefit Canadian consumers. – Matthew Lau, Financial Post
Corus Radio announced the rebranding of Q107 Calgary to QR Calgary: Talk on FM in a release on Tuesday. The change brings the regular talk programming from 770 CHQR to the FM side of the dial.
"QR Calgary has been part of the radio landscape for more than five decades, and its focus on the community has been a big part of its success," said John Vos, regional program director. "By bringing QR programming to the FM band at 107 FM, we look forward to reaching a new generation of news/talk listeners in Calgary and Western Canada."
In addition to AM and FM radio, QR Calgary can be heard on the Radio Player app, Tune-in Radio, the Curiouscast podcast network, Audio Vault, in-dash HD Radio, Shaw Direct, Telus TV and on Amazon Alexa (just say, "Alexa play QR Calgary").
The switch from rock to talk follows a steady decline in listenership over several years for the Calgary FM.  The on-air line-up can be found here, and you can listen here.
Early 2022 carried the promise of a joyful, back-to-normal-ish post-COVID life. Then a tsunami of gloomy news dampened our optimism: inflation, climate disasters, and the brutal Russian assault on Ukraine. The ugly political polarization south of the border crept northward—and a horde of trucks in downtown Ottawa led the charge. Some depressing trends are set to continue into 2023, but there are also many rays of hope. Canada is at the forefront of the fight against climate change, developing ingenious new gadgets and technology to reduce emissions. Drones and self-driving cars are going from sci-fi to mainstream. Hospitals will run on artificial intelligence, and Canadians will cope with exorbitant housing costs by devising clever living arrangements that come with the happy side effect of making us all feel a little less alone.
Here is our guide to the Canada of tomorrow… – Maclean's staff
At the recent Competition Tribunal hearing, the companies revealed for the first time that the entire transaction hinges on a side deal where Rogers will rent its broadband network to Vidéotron at special wholesale rates that aren't available to independent ISPs, such as TekSavvy. The CRTC sets wholesale rates paid by independent ISPs who lease access to the larger carrier networks. Those regulated rates indirectly determine what Canadian consumers pay for internet services. When the Competition Bureau argued that the CRTC's rates are so high that Vidéotron cannot use them to compete, Rogers confirmed that it will grant Vidéotron preferential rates that are below the regulated rates set by the CRTC.
"After successfully lobbying the Minister to impose ruinous regulated rates on smaller competitors, these massive companies now want to carve up the market and fix rates among themselves," said TekSavvy spokesman Peter Nowak. "Minister Champagne must block this anticompetitive deal - or they will soon squeeze out remaining ISPs and hike consumer prices even higher." – Source: TekSavvy Solutions Inc.
Many conclude that the only way for a CRTC chair to survive is to ensure that everyone is equally unhappy. – Peter Menzies, The Globe and Mail
Toronto new-media entrepreneur Brandon Gonez has acquired the Now magazine brand that withered from a once powerful weekly alt-news tabloid that once dominated political and cultural conversations in the city but ultimately withered when advertisers shifted to cheaper online avenues. In 2019, the company was sold for a reported $2M but failed to regain any of its former sizzle.
Gonez, a youthful former CTV and Global reporter launched Gonez Media two years ago, creating and marketing himself as an alt-news journo using online platforms such as YouTube and TikTok.
The youthful entrepreneur says Now digital will be reporting on topics of interest to consumers 45 years of age and under, using various platforms that include Instagram, Facebook, and LinkedIn. The media release can be found here.
Telus International, a spin-off from Vancouver-based Telus Corp., has acquired US-based WillowTree for a reported US$1.2B in cash and stock.  
The Charlottesville, Va-based digital innovation agency creates products and loyalty programs for companies across North America, Brazil, Portugal, Spain, Poland and Romania, shipping a reported 700 native mobile applications, websites and other digital products for clients that include FOX, CBC, PepsiCo, Anheuser-Busch InBev (AB InBev), Synchrony, Manulife and Marriott. In 2021, WillowTree generated revenue of approximately US$140M
The acquired company has now been rebranded as WillowTree, a Telus International company.
Telus is a communications technology company spanning wireless, data, IP, voice, television, entertainment, video and security systems. – Sources: Willowtree, Telus, CP
Sustainability and the environment, smart cars get even smarter, practical real-value TVs, flexible mobile screens, a single wi-fi-based standard (for Alexa, Google Assistant, Siri, and SmartThings), and smart crappers top the list of tech trends at this year's CES in Las Vegas.
Canada makes the list with Candela, a range of hydrofoil boats to smooth out turbulence and give you a smooth ride–at a starting cost of US$390K.
For twice the cost you can own a hybrid Aska A5 flying car that is roughly the size of a big SUV with massive wings and propellers protruding out the side.
Kate Bain digs up more possibilities from this year's extravaganza on the SupercarBlondie website.
Microsoft calls VALL-E a "neural codec language model," and it builds off of a technology called EnCodec, which Meta announced in October 2022. Unlike other text-to-speech methods that typically synthesize speech by manipulating waveforms, VALL-E generates discrete audio codec codes from text and acoustic prompts. It basically analyzes how a person sounds, breaks that information into discrete components (called "tokens") thanks to EnCodec and uses training data to match what it "knows" about how that voice would sound if it spoke other phrases outside of the three-second sample. Or, as Microsoft puts it in the VALL-E paper: –Benji Edwards, Ars Technica
Apple has quietly launched a catalogue of books narrated by artificial intelligence in a move that may mark the beginning of the end for human narrators. The strategy marks an attempt to upend the lucrative and fast-growing audiobook market – but it also promises to intensify scrutiny over allegations of Apple's anti-competitive behaviour.
… In recent months, Apple approached independent publishers as potential partners, including some in the Canadian market, but not all agreed to participate. – Leyland Cecco, The Guardian
America's most remote town is home to just 77 people and only 2.4 miles away from Russia - but with a huge time difference.
The isolated city of Little Diomede is in the middle of the Bering Strait off Alaska, US, and is separated from Russia's Big Diomede by only a stretch of choppy sea.
Residents in their homes can view Russia from their own homes and, despite only being separated by a couple of miles, there is a huge 21-hour time difference between the two islands. – Liam Buckler, The Mirror UK