FYI
Media Beat, Feb. 24, 2022
Feb 24, 2022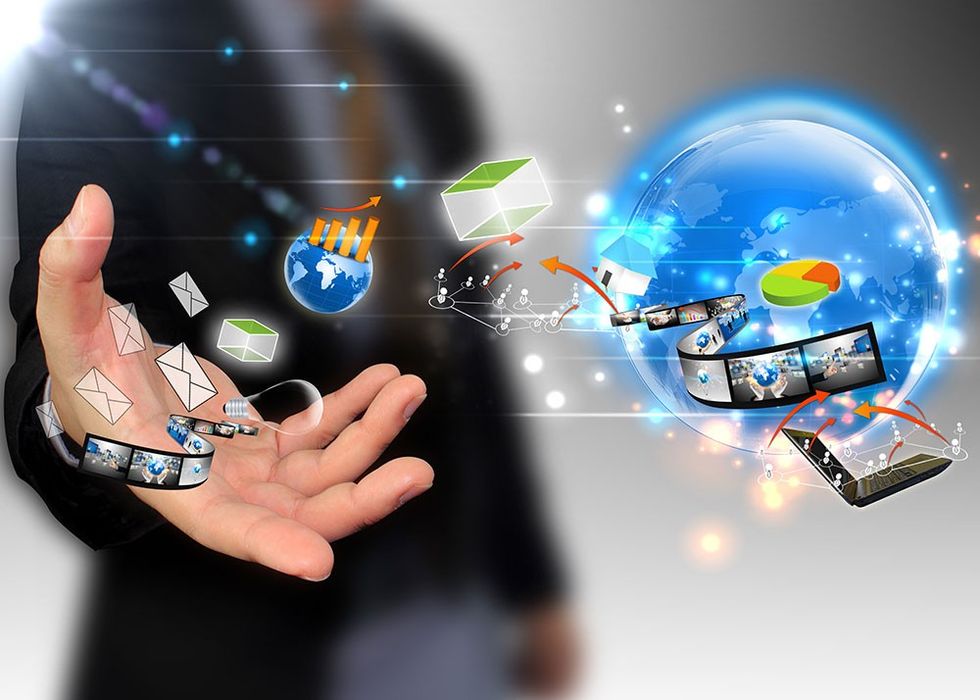 By David Farrell
Despite their singing, dancing and arch bullshit, this mob didn't give a hoot about anyone else's basic rights. Nor did they care about the law.
---
As soon as they blockaded the parliamentary precinct, they were acting unlawfully. An 18-wheeler is not a person and has no charter rights. They were there illegally from the moment they parked their rigs on Wellington and Sussex streets, and started honking their horns and polluting the air with diesel fumes 24/7 for weeks on end.
They were acting illegally when some of them continued to blast those horns after a court injunction ordered them to stop for the sake of a community under environmental siege.
And they were there illegally after the federal government invoked the Emergency Act, declared a national emergency and requested that they leave.
And all in the name of what? Ostensibly, because they didn't want to get vaccinated against a deadly virus, the very thing that would have allowed them to continue their cross-border trucking in a safer and more responsible way. And which, by the way, the United States government also requires. So they weren't going to the U.S. anyway. – Michael Harris, The Tyee
The family of Calgary entrepreneur, philanthropist and businessman JR Shaw is donating $35 million to the Glenbow, most of which will be used to allow the museum to permanently offer free admission to visitors.
It is the largest donation Glenbow has received since opening in 1976. While the museum will keep its name, the downtown building that houses it and its collection will be named the JR Shaw Centre for Arts and Culture after the businessman who founded Shaw Communications and Corus Entertainment. – Eric Volmers, Calgary Herald
RE/MAX predicts more gains in the average home price for 2022, projected to increase by over $100K this year alone to $1,160,491. – Jack Landau, blogTo
World-renowned Greek economist, author, and politician Yanis Varoufakis argues that global capitalism as we know it is dying—and something much worse is taking its place.
From the push to turn more of the workforce into precarious "gig workers" to the ways profit-seeking digital platforms condition how we act and think while extracting free data from us, we can see and feel everyday the creeping evidence that we are living in a new reality. As world-renowned Greek economist, author, and politician Yanis Varoufakis argues, "This is how capitalism ends: not with a revolutionary bang, but with an evolutionary whimper. Just as it displaced feudalism gradually, surreptitiously, until one day the bulk of human relations were market-based and feudalism was swept away, so capitalism today is being toppled by a new economic model: techno-feudalism." – Jason Myles & Pascal Robert, The Real News Network
From a Big Tech crackdown to the rebirth of local news, 16 future-minded thinkers predict where journalism will be in 15 years.
The biggest, most dramatic transformation in media over the next 15 years will be the coming of age of an audience born and raised in an ocean of news and information, consumed almost entirely via social media. By 2035, most adults will have no memory of a time before polarized cable news coverage, Instagram, Snapchat, TikTok and endless other attention-grabbing media sources yet to be invented. Media consumers will be divided into three groups. A dwindling cohort will remain moored in trusted and traditional news brands they encountered through their parents, educators or a firm appetite for solid information. Most Americans will be in the swollen ranks of the informationally adrift — those lacking the means or energy to discern meaningful signals amid a cacophony that encompasses serious journalism, opinion writing, perpetual hot takes, corporate advertising, paid promotions, bloviations, disinformation and propaganda campaigns, much of which is deliberately disguised to sound like something else. A final group will be informationally marooned — in the thrall of conspiracy theories and fakery reinforced by the archipelago-like fragmentation of social media that makes them almost impossible to reach with the truth. – Politico
Having burst onto the international music scene like a supernova, Yseult is a performer who makes a lasting impression.
Her 2020 music video for Corps (the French word for "body"), in which she appears naked under a piece of clear plastic, has been viewed more than nine million times on YouTube. The singer says she is inspired by her body, sexuality and sensuality and that nudity is an integral part of her artistic approach. Her curves may not correspond with industry standards, but she has become a role model for the many women who listen to and admire her and have not seen themselves represented anywhere until now. Yseult, with an undeniable and disarming beauty, is an inspiration for many and proof that the world is finally changing for the better. – Gabrielle Lisa Collard, Elle Canada