FYI
Marie Davidson & L'Œil Nu: Back To Rock
This moody epic ballad builds in scope and intensity.
Nov 02, 2020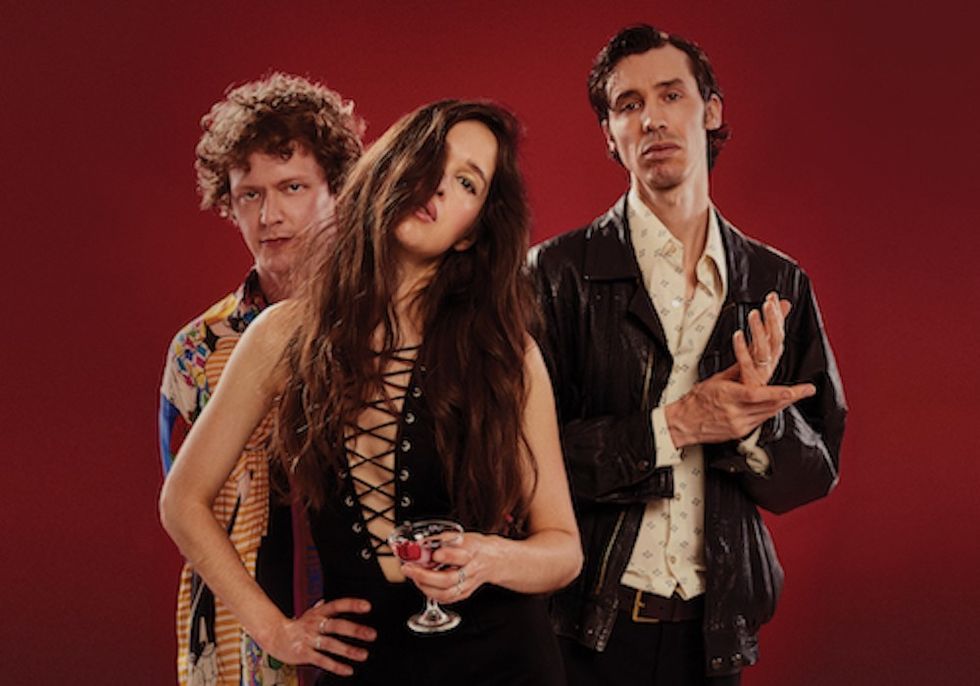 By Kerry Doole
Marie Davidson & L'Œil Nu - Back To Rock (Bonsound): Montreal singer/songwriter Marie Davidson & L'Œil Nu (comprising bandmates Pierre Guerineau and Asaël R. Robitaille) released their latest album, Renegade Breakdown, on Sept. 25, to critical praise from such outlets as Fader, Billboard, Exclaim, Dazed, Vulture, and NME. Having her work released internationally on prestigious indie imprint Ninja Tune has helped Davidson reach a wider audience.
---
An MVP Project-backed video for a highlight track, Back To Rock, has now been released. In a label press release, Davidson explains that "Back To Rock is the song from our new album that is the closest to my heart, and this is because it's my most sincere lyrics to date.  The song's story, beautifully illustrated by Loïc Darses in the music video, is about my personal struggles to change. It's about letting die some elements within oneself to allow new things to be born."
Despite the title, the song is a moody ballad, one that builds in scope and intensity over its long journey of eight and a half minutes. Davidson's clear enunciation is a pleasure in this age of vocal affectation.
Her earlier work had more of an electro-pop approach, but this change of direction is a compelling one.
Of note: Davidson and Guerineau are married, and are partners in the group Essaie Pas.
Links
PR: Susan O'Grady, Take Aim Media
Booking: Canada -Michaël Bardier, Heavy Trip