FYI
Lisa LeBlanc: Gossip
Robust vocals meet retro-sounding funk/disco on a fun cut.
Mar 20, 2022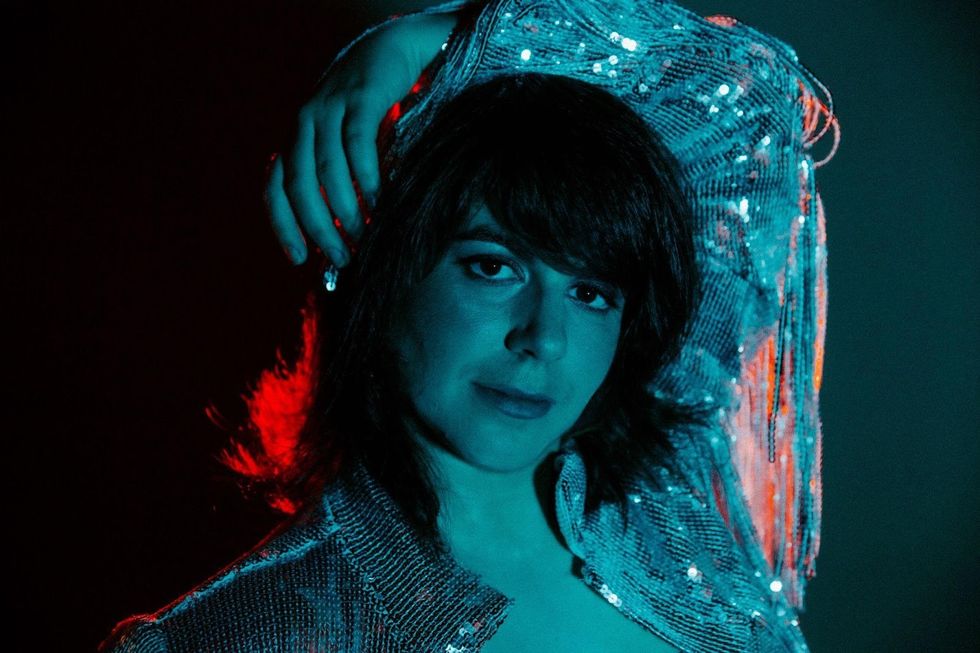 By Kerry Doole
Lisa LeBlanc – Gossip (Bonsound): The highly-regarded Acadian singer/songwriter from New Brunswick released a new album, Chiac Disco, on Friday. The fourth record in her career, it marks her return to francophone music 10 years after the release of her self-titled debut full-length.
---
Released on the same day as the album, Gossip is a new single and video that delivers real fun. Living up to the 'Disco' part of the record's title, this is authentic retro funk/disco in its sound, with cool bass, keyboards, and bold horns surrounding LeBlanc's characteristically robust vocals. Even those with just a slight grasp of French can get the gist of such lyrics as "J'vas au Tim Hortons pour savoir Quoi-ce qu'est la gossip, Un café doub doub avec 3 timbits."
Gossip is accompanied by a satirical music video directed by Alexandre Pelletier. In a label press release, the director explains that "It's a song about gossiping at Tim Horton's, so we wanted to visualize it in a friendly and humorous way. Inspired by James Di Salvio's music videos for Jean Leloup, we went for a very DIY approach. The roles are played by three children, the sets are made of cardboard, and the humour is very cartoonish. We had a lot of fun doing it!"
Reportedly, writing Gossip with three of her bandmates, Mico Roy, Léandre Bourgeois and Benoît Morier (with whom she co-produced the album), gave LeBlanc the idea of marrying the sounds of Chiac (Acadian French) and disco, a fusion that continues through the album. It is a style quite removed from the banjo-fuelled "trash-folk" of her earlier work, but it is one served up with real flair.
In her career to date, LeBlanc has achieved both commercial success and critical acclaim. Her debut album is certified platinum, and her 2016 album Why You Wanna Leave, Runaway Queen? was shortlisted for the Polaris Music Prize the following year.
An explosive performer, LeBlanc will promote Chiac Disco via more than 30 shows in Quebec this spring and summer, including a concert at MTELUS on June 16 as part of the Francos de Montréal fest. Check her itinerary here.
Links
Publicity: Paul Brooks, Take Aim Media
Management: management@bonsound.com
Booking: booking@bonsound.com