FYI
Jerry Leger: Halfway 'Til Gone- feat. Don Stevenson
Two acclaimed roots rockers team up on a melancholy track featuring sweet vocal harmonies.
Aug 10, 2020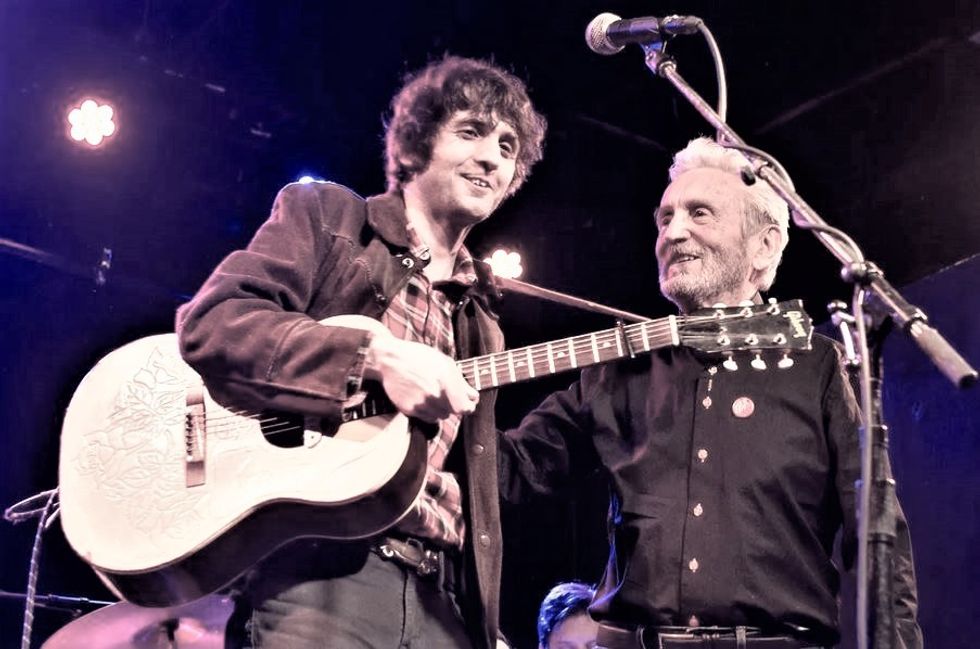 By Kerry Doole
Jerry Leger: Halfway 'Til Gone- feat. Don Stevenson (Independent): This brand new track is a collaboration between two lifers whose passion for music shines bright. At 35, Toronto roots troubadour Jerry Leger can almost be termed a veteran already, given an extensive discography well into double figures. At more than double his age, Don Stevenson continues to perform regularly, often as a TTC busker. He found fame as a drummer, vocalist and songwriter in legendary '60s San Francisco psychedelic band Moby Grape, and is now a Toronto resident and Canadian citizen.
---
Stevenson adds sweet harmony vocals to this new Leger original. Halfway 'Til Gone has a melancholy tinge reflecting the theme of love on the rocks – "you were tracking in the mud, sneaking in from a room of love." Leger's songwriting and vocal performance are typically strong, while the instrumentation and production work of his longtime collaborator, Tim Bovaconti (Ron Sexsmith, Burton Cummings), is first-rate.
In a press release, Leger notes that "I had this heartbreak song floating around and I wanted to do it with a kind of Everly Brothers feel. I thought Don and I could sing it really nicely together, and thankfully he dug the tune and was into the idea. I thought it would be perfect and comfortable to do it at Tim Bovaconti's studio with Tim producing."
Bovaconti had introduced Leger to Stevenson, and a close musical and personal bond quickly developed.  "If you look closely at some of the photos from my Moby Grape days, I look a lot like Jerry," says Stevenson. "He is definitely from the same vibe and is all about the music. Halfway 'Til Gone has that Leger feeling and hanging out with him and Tim Bovaconti at Tim's Garage studio making music is my idea of fun." 
Leger recalls, "When I finally got to see Don play, I was first struck by how great and pure he still sounded after all these years; and then by what a great guy he was. I admire that he's still playing music with the same passion and love that he had for it at my age. We talked, and the more we talked we found we spoke the same language and dug a lot of the same music!"
Jerry Leger has released over a dozen critically acclaimed albums since 2005, including the recent Time Out For Tomorrow (2019), produced by Michael Timmins of Cowboy Junkies and released on his label, Latent Recordings. That release was acclaimed by such publications as Rolling Stone in Europe, Uncut, and American Songwriter. Leger is actually better known in Europe and the UK than the rest of Canada, a situation that needs to be rectified, given his serious talent.
Links
Website - Jerry Leger
Website -Don Stevenson
Facebook - Jerry Leger
Facebook - Don Stevenson
PR: Tony Bonyata, Pavement PR