FYI
Guitar Museum Honours Liona Boyd For Her Plucky Mastery
US-based The National Guitar Museum (NGM), founded to promote and preserve the legacy of the guitar, has award
Feb 11, 2020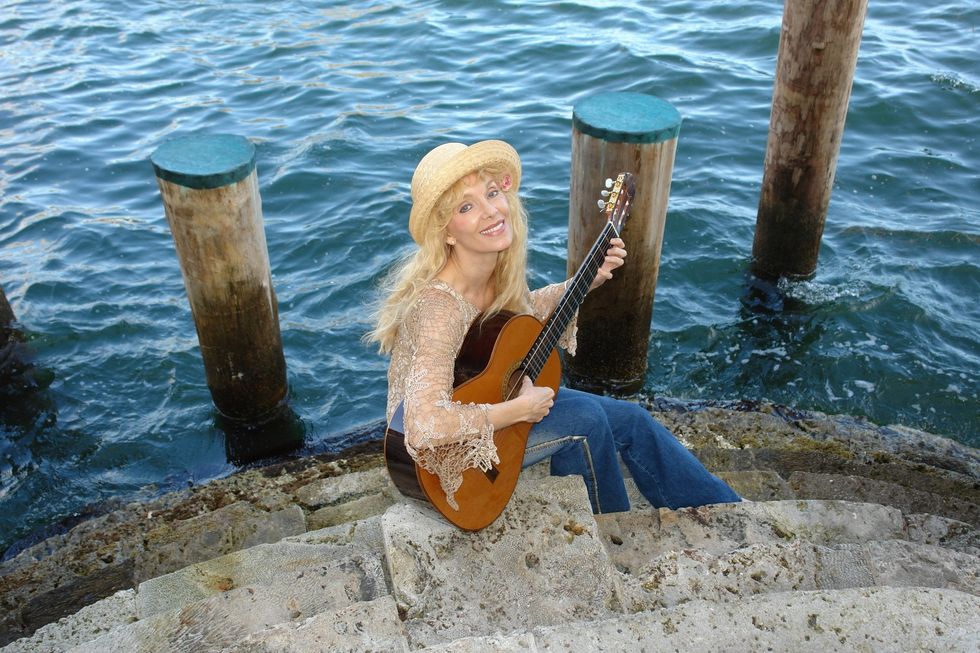 By FYI Staff
US-based The National Guitar Museum (NGM), founded to promote and preserve the legacy of the guitar, has awarded Liona Boyd with a Lifetime Achievement Award. She joins a select group of honourees that includes Buddy Guy, Tony Iommi, Glen Campbell, Bonnie Raitt and B.B. King.
---
"Liona was one of the first women to popularize the guitar internationally and was certainly the very first in the world of classical guitar," Harvey Newquist, director and founder of the NGM, said in a statement this week. "Her career has been an inspiration to guitarists around the world, and her recording history is among the most extensive of any classical guitarist. Her ability to branch out into the other realms of music, and work with other notable guitarists, makes her unique among her peers."
Boyd, who started recording (for Boot Records) in 1974, has released 28 albums (distributed in Canada by Universal Music and by the Orchard internationally), and a recent Christmas special, A Winter Fantasy, was widely broadcast across PBS stations in the US and on CBC in Canada. Career highlights include five Juno awards, five honorary degrees, and The Order of Canada. She is also a five-time winner of the Guitar Player magazine poll.
Reached at her Palm Beach, FL winter home where she is composing music for a new instrumental album, the guitarist and singer said, "I am both delighted and honoured to receive this award. It is a wonderful recognition of my work and the instrument to which I have devoted my life."
And as Boyd's guitar music has often been associated with Valentine's Day, she posted a playlist on Spotify of her favourite romantic pieces. Click to view the playlist here.
And here's one from the archives, ten years ago, that makes clear her mastery of the guitar.