FYI
Gold & Youth: The Worse The Better
A moody alt-rock cut with an apocalyptic theme.
Aug 30, 2021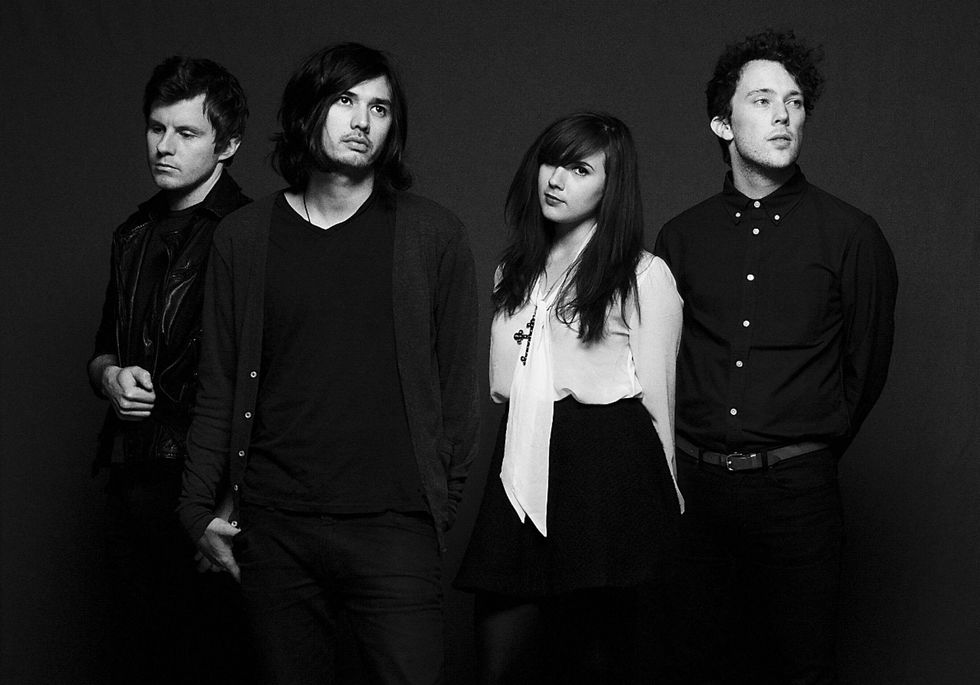 By Kerry Doole
Gold & Youth - The Worse The Better (Paper Bag Records). Last week, this Vancouver-based alt-rock quartet announced that its new album, Dream Baby, would come out on noted Toronto indie imprint Paper Bag on Nov. 5.
---
Along with that news comes the first single and video, The Worse The Better. In a label press release, Gold & Youth say, "The Worse the Better is a fun little bop about water-sliding into the abyss. A woozy anthem for the downwardly mobile about the crushing banality of evil rendered by the acid vat of late-stage capitalism as we work dead-end jobs at the end of history and pray for some technocratic saviour to build us a biodome on Mars. Loud and fast and then sputtering and wheezing, kind of like a dream machine going kaputt as it runs out of gas. Truly the feel-bad hit of the summer!"
The Worse The Better does fit the tenor of these troubled times. Accompanied by a black and white video, it features ringing guitar, atmospheric keyboards, and moody vocals, while strong production stamps it as ready for modern rock radio consumption
Look for similar heady themes elsewhere on the album, with frontman/lyricist Matthew Lyall declaring that "Dream Baby is about the myriad systems we've devised and implemented to damn our world, but it's also committed to cultivating and protecting hope and resistance amidst it all."
The group first made a splash with its 2013 debut album, Beyond Wilderness (out on Arts & Crafts). It elicited praise from major international media outlets, with The Guardian astutely describing its sound as "drawing equally on American alt-rock and English synth-pop to achieve a brooding rhythmical miserablism"
Gold & Youth open for Yukon Blonde at Capital Ballroom, Victoria on Oct. 22, and Hollywood Theatre, Vancouver, Oct. 23. 
Links
Publicity: Freshly Pressed PR- Julie Booth
Management: High Tide Artists- Alex Wyder