FYI
The FYI News Bulletin: Feb. 24, 2022
– Multi-talented, multi-award-winning keyboard composer, arranger, producer and songwriter Lou Pomanti
Feb 24, 2022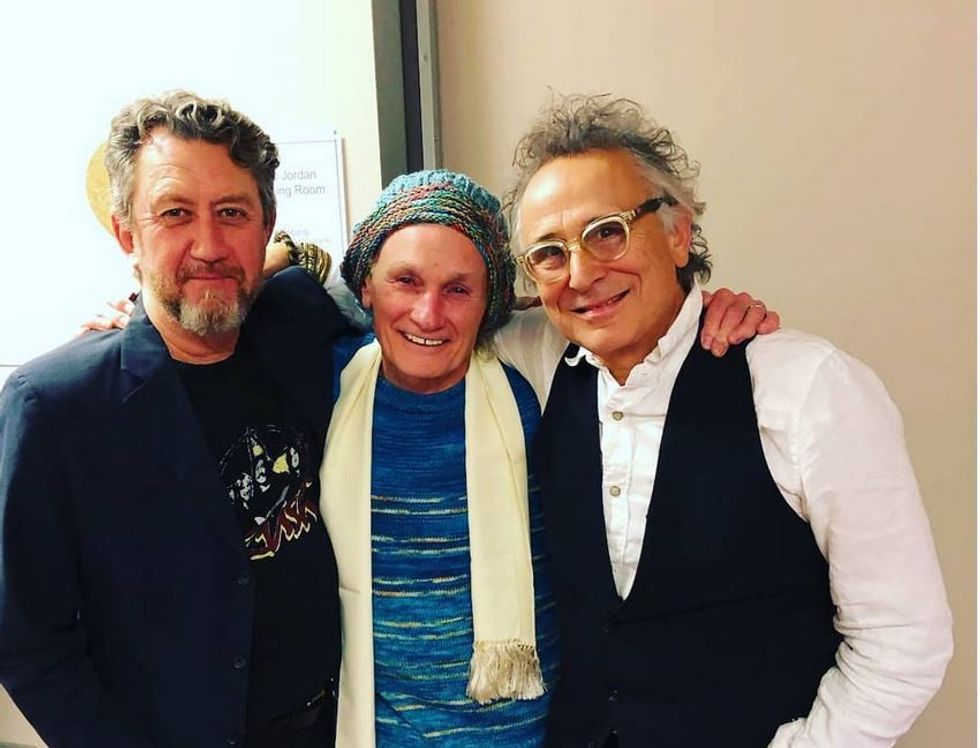 By David Farrell
– Multi-talented, multi-award-winning keyboard composer, arranger, producer and songwriter Lou Pomanti has a new album coming out on May 27 with a same-day concert at Toronto's newly refurbished Paradise Theatre. Titled Lou Pomanti & Friends, it's comprised of cherry-picked covers with an A-list of friends that include Emilie-Claire Barlow, Dione Taylor, David Clayton-Thomas, Randy Brecker and John Finley. The teaser single features Marc Jordan and Robyn Black.  Jaymz Bee is stirring up advance interest and a sneak listen has us itching to share some audio or video from the sessions.
---
– David Foster is one of five Canadians to be honoured for their lifetime of work in the performing arts at the Governor-General's Performing Arts Awards at the National Arts Centre on May 28.
– The Junos are in the spotlight on March 1 with a virtual press conference that will spill the names of this year's list of nominees.
– Sum 41 and Simple Plan join in the US for a 36-city jaunt billed as the Blame Canada Tour. Both bands are celebrating the 20th anniversaries of their debut records: Sum 41 performing All Killer No Filler and Simple Plan performing No Pads, No Helmets…Just Balls. Live Nation produces.
– Gary Beals, Sammy Jackson, Amanda Mae and a long list of other artists are banding together for a Black history month virtual music fest on Feb. 26. Full lineup and details here.
– Deadmau5 and manager Dean Wilson have launched a new project aiming to offer non-exclusive marketing opportunities for artists using blockchain technology. Variety has the story.
– Kathryn Waugh, owner of music consultancy Music Matters, has joined Bondly Finance to lend her entertainment business expertise to the financial services company that wants to enable creators to explore opportunities new opportunities using NFTs and metaverse.
– Songwriter Ian St.Arnaud and his brother and fellow creative, the YouTube animator GingerPale, have teamed up to create a series of animated music videos promoting the release of a new album oddly titled Love and the Front Lawn. Michael Burke's Fierce Panda is working the project.
– Dominique Zgarka was purring like the proverbial Cheshire Cat as Erica Campbell and sister Trecina Atkins-Campbell, collectively known as Mary Mary performed Lift Every Voice and Sing at the Super Bowl just a few minutes before kick-off. Zgarka's SRG-ILS Group has a new single and video coming from Erica Campbell in March. 
– CMUreports on a bizarre conspiracy theory involving Pfizer, Neil Young, Hipgnosis, Joe Rogan and Spotify.
– Matt Zimbel, songbird wife Lyne Tremblay and Manteca have been busy recording with friends at Revolution Recordings studio in Toronto. It's the first time the band has convened in two years. Friends joining in on the Road Stories sessions included Whitehorse, Elizabeth Shepherd, Clerel, Chelsea McBride, and John Orpheus. Here's a taste from the sessions.
–Gary Brooker's immense talents are lost with his death and for many, the go-to song reminding us of his legacy is A Whiter Shade of Pale, but the band Procol Harum left a remarkable legacy of songs and albums most of which still stand today.  Here's one recorded live in Denmark (and separately and earlier recorded live with the Edmonton Symphony Orchestra that was put together by longtime journo friend Ritchie Yorke).