FYI
The FYI Bulletin: April 27, 2023
The deadline for the Canadian Live Music Industry Award nominations submissions is tomorrow, Friday, April 28.
Apr 27, 2023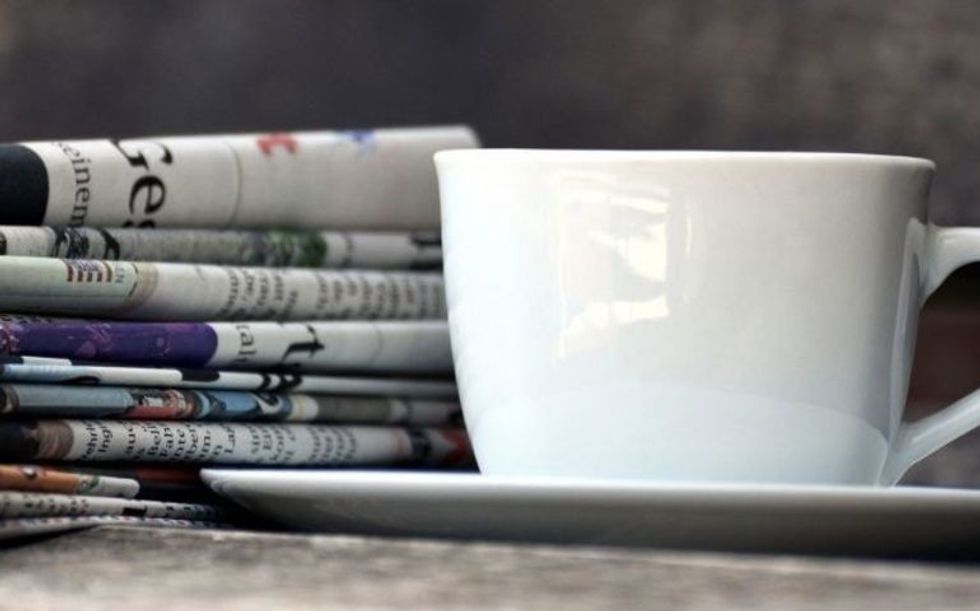 By David Farrell
The deadline for the Canadian Live Music Industry Award nominations submissions is tomorrow, Friday, April 28. For details and to register, follow the link here. The event is to be staged at Toronto's Harbour Castle on June 9.
---
– Futurist, author and game designer Dr. Jane McGonigal has won accolades from Oprah, Forbes and others. She is the guest speaker at CIMA's Make It Music workshop on April 25. As the org advises: "You'll learn to think like a futurist and take away a new appreciation for what professional futurists and musicians have in common... and for the talents you already have that can help you face the uncertain future with more resiliency to navigate large-scale change and take action for a vibrant future."
Details and online registration are here.
– Peter Burnside's CanCon reissue company Pacemaker Ent. has struck an alliance with US-based record label, wholesale distribution, and music licensing company Lion Prod's. As Burnside explained in a recent email: "We decided to combine catalogues and run sync as a business.  While the majority of the titles we simply represent (Nash the Slash, Cooper Brothers, Lee Aaron. Wes Dakus etc.) we do own some catalogues.  This includes a couple of 78-only labels from Texas (Freedom and Macy's), the Sea Ell psych label, and we recently acquired the Bob Stone family of labels (Audat, Stone, Fivetake, Caledon and a few others).   Should be putting a few out physically and a good number digitally.  Mostly maritime music, but a few good rock titles in the mix. One of my favourites is Brothers and One, featuring a 13-year-old (Juno winning Jazz musician) Kirk McDonald.
– TikTok held a virtual summit in Vancouver on April 21. Among the platform's leading Canadian music creators. As per a media release:
Jessia, @jessiamusic, BC: With a collective 380 million global streams to date, Juno Award-winning Vancouver pop artist Jessia has captured the attention of social media fans and notable artists including Grammy Award-winning singer, songwriter, and producer Ryan Tedder who signed her to Artist Driven Records in partnership with Republic Records. Her debut single, I'm Not Pretty exploded on TikTok, racking up millions of views in a single day and catching the attention of singer, songwriter, and producer Elijah Woods and later, Grammy-Award nominated artist Bebe Rexha, who joined the remix. The iHeart Radio Future Star, SiriusXM and KiSS Radio One to Watch artist, and Billboard's Chartbreaker for the month of June (2021), spent 13 consecutive weeks at #1 on Billboard Canada's Emerging Artists chart in 2021 and was the 8th most viewed Canadian artist on TikTok.
  Daniel Nwosu Jr, @thatsdax, ON: Nigerian-Canadian rapper Dax wrote a song called Dear Alcohol that offers a touching and introspective look at the impact of alcoholism and addiction; The song has over 26.2K creates on TikTok and over 8M Spotify streams since its release.
– Joey Cee celebrates 60 years in the Canadian music business at Metalworks Institute in Mississauga on Saturday, June 10.
Notable
When Arthur Rubinstein, himself regarded as one of the greatest classical pianists of all time, heard James Booker play in New Orleans, he was astonished, commenting: "I could never play that…never at that tempo." Allen Toussaint, himself one of the most innovative and talented pianists this city has produced, was unequivocal: "as far as I'm concerned, he's just as important as Beethoven or any of the other greats." – Nathan J. Robinson, Current Affairs
Musical innovator and artist Brian Eno joins forces with award-winning author and economist Ha-Joon Chang on this episode of Studio B Unscripted.
Carl Palmer tours the US in July with holographic performances from ELP bandmates Keith Emerson and Greg Lake (both of whom died in 2016). Apparently, the production has full approval of the deceased's IP owners, as well as the managers who have represented the members of the band. Canadian dates are TBA. Separately, it's expected Palmer will be touring with Asia sans John Wetton and Steve Howe.
The film, which will incorporate documentary, archival and scripted elements, will recount Fox's extraordinary story in his own words — the improbable tale of an undersized kid from a Canadian army base who rose to the heights of stardom in 1980s Hollywood. The account of Fox's public life, full of nostalgic thrills and cinematic gloss, will unspool alongside his never-before-seen private journey, including the years that followed his diagnosis, at 29, with Parkinson's disease. Intimate and honest, and produced with unprecedented access to Fox and his family, the film will chronicle Fox's personal and professional triumphs and travails and will explore what happens when an incurable optimist confronts an incurable disease.