FYI
Frank Turner Helps Indie Music Venues with Livestreamed Shows
When British singer, songwriter and musician Frank Turner isn't touring tirelessly around the globe, he's likely recording, writing more songs or another book, or preparing to do one of those thing
May 29, 2020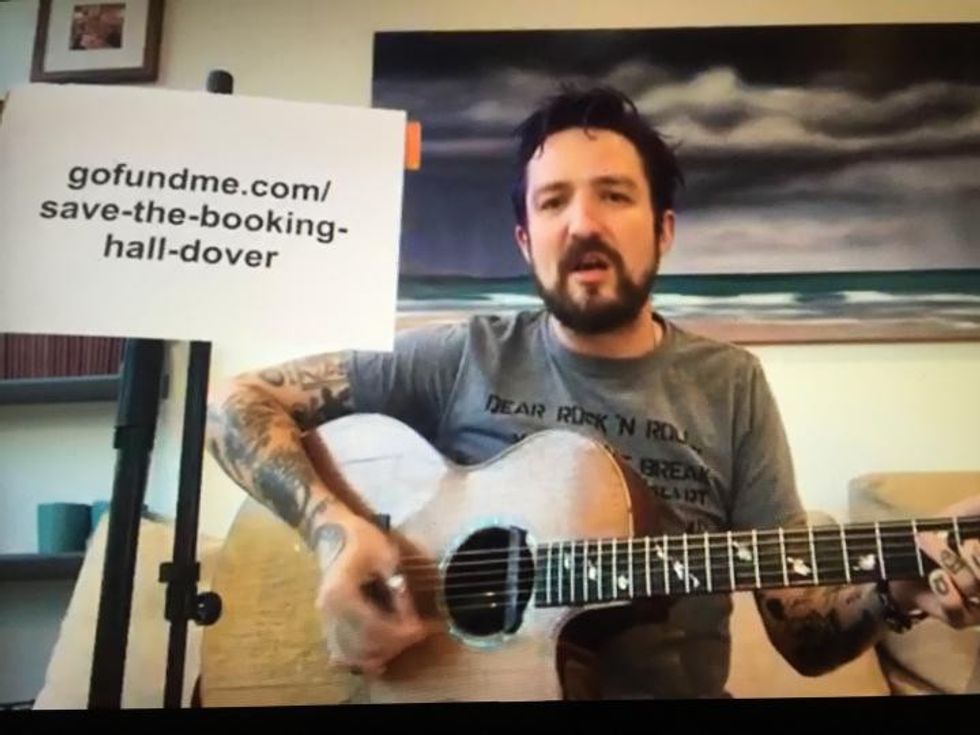 By External Source
When British singer, songwriter and musician Frank Turner isn't touring tirelessly around the globe, he's likely recording, writing more songs or another book, or preparing to do one of those things. So it was a major shock to the system when he was in the midst of a United Kingdom tour and had to cancel the remaining dates as the country was locked down on March 23 to try and prevent the spread of Covid-19. He wasn't idle for long, however.
---
"Pretty much straight away it was 'Let's do one of the fuckin' shows that we can't do from the front room,'" Turner tells Samaritanmag over the phone from a park near the north London home he shares with wife Jess Guise, an actress, singer, songwriter and musician he married last August.
"We did that one as a fundraiser for my touring crew because there are 11 people who make a full-time living from me touring. This whole thing affects my income, but I have merch and I have publishing. There are people in the crew who don't have that. So the initial thing was just trying to make sure that I could pay my crew some money, which we did."
Independent Venue Love
With the success of that live stream performance, Turner decided to do more of them to raise funds for music venues that were hit hard when they were forced to close due to the lockdown. He slapped the name "Independent Venue Love" on the online shows.
"When there's not a global pandemic on, independent venues need help anyway," says Turner. "A business that's based on gathering people together is fucked right now, so it seemed like a pretty obvious cause to pick up on.
"I had a few venues that had been in touch anyway, so I did the first one for a place called Nambucca, where I used to live and played loads of my early shows. I mention it in a song and so on and so forth. It went really well and we raised over 10 grand [all figures are in pound sterling] and people got excited about it. I did a shout-out during that one and said if any other venues need help, get in touch. Then all hell broke loose in my email account.  To continue reading Steve McLean's story in full, link to Samaritanmag.