FYI
Five Questions With… Steve Poltz
The prolific Halifax-raised, Nashville-based folk songsmith has just released his 13th album. In typically witty fashion, he reflects here on his Presidential bid, singing naked, devolution, and playing cards with Abe Lincoln.
May 03, 2019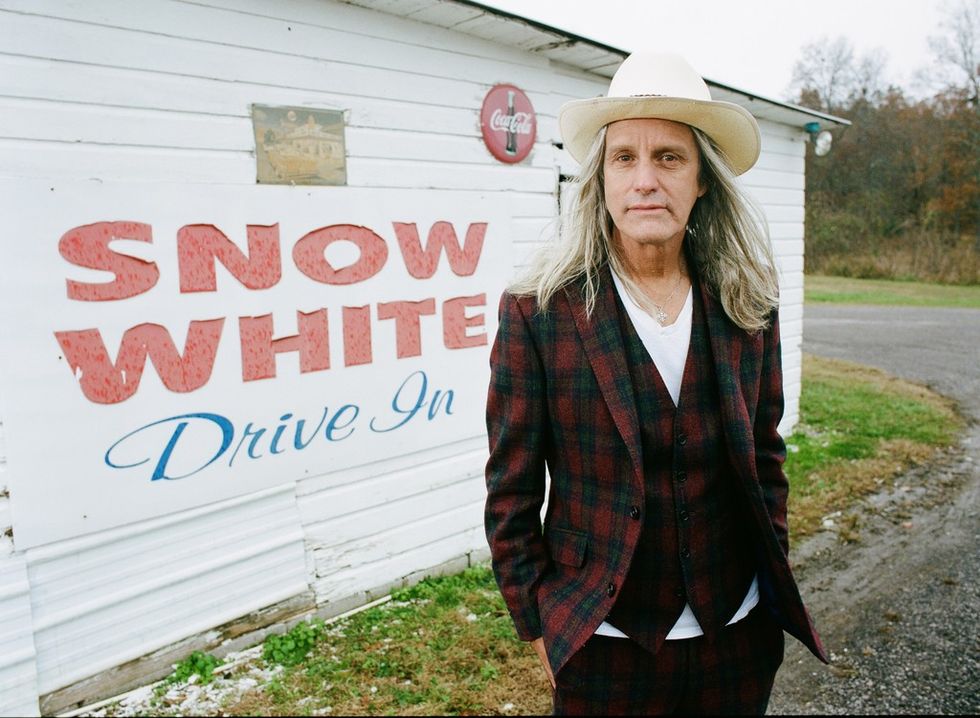 By Jason Schneider
A Canadian by birth and a San Diego resident for most of his career, a recent move to Nashville, Tennessee sparked Steve Poltz to reconsider working with a label again after 20 years. It was in the heart of Music City where Poltz quickly found a circle of like-minded musical friends that led to the creation of his new album Shine On, available now through Red House Records/Compass Records Group.
---
So, the man who once proclaimed "I am San Diego!" eventually became settled in Nashville, aided in no small measure by fellow veteran singer/songwriter Will Kimbrough who produced Shine On at his home studio. Evoking themes of hope, love, contemplation, celebration of Wednesday, pharmacists, and the fact that windows sometimes have conversations with each other, Shine On represents Poltz at his most inspired and insightful.
Throughout over three decades in music, the Halifax-born Poltz has done it all and more. Of course, he co-wrote Jewel's multi-platinum "You Were Meant For Me," but that was after he made his bones as the frontman for underground legends The Rugburns, who criss-crossed the continent on marathon tours and still pop up once in a while for the rare reunion gig.
In the 20 years since his full-length solo debut, One Left Shoe, Poltz has released 12 more solo albums, the most recent before Shine On being 2015's Folk Singer. He survived a stroke in 2016 and resumed his 280-date per year performing schedule as soon as he was able.
It was a testament to his reputation as someone who truly makes music to try to bring some light to the darkness that permeates so much of day-to-day life. Poltz's next run of Canadian tour dates throughout the summer kicks off with two shows at Toronto's Dakota Tavern on May 8 and 9, and for more details go to poltz.com.
What makes Shine On different from your past work?
I sang all of the songs naked. Usually I wear clothes, but this time was different because all my clothes were dirty and they stunk and I'd just taken a shower. So the album feels a bit more stripped down if you will. I bare my soul so to speak. 
How would you describe your artistic evolution so far?
It's been sort of backward. I started as a human, but I'm becoming an ape. Call me Cornelius.
What's been the biggest change in your life over the past year?
I started to run for president, but then they told me I couldn't because I was born in Canada. I had already invested all of my paper route money, so I'm kinda bummed because now I have no nest egg and a bunch of t-shirts with my name on them. 
What are your fondest musical memories as you were growing up?
Playing poker with Abe Lincoln during the Civil War during a brief respite from the fighting. We sang Stephen Foster lullabies until the sun came up. 
What song by another artist do you wish you had written?
"My Heart Will Go On" by Celine Dion.
What's something you'd like added or changed on your Wikipedia page?
Steve Poltz is a robot.