FYI
Five Questions With… Mariel Buckley
Following her internationally acclaimed sophomore LP, the Calgary-based roots singer/songwriter returns with a bluesy new single. Here she reflects upon the song, her inroads into the US, collaborating with her brother, and her best touring story.
Aug 09, 2019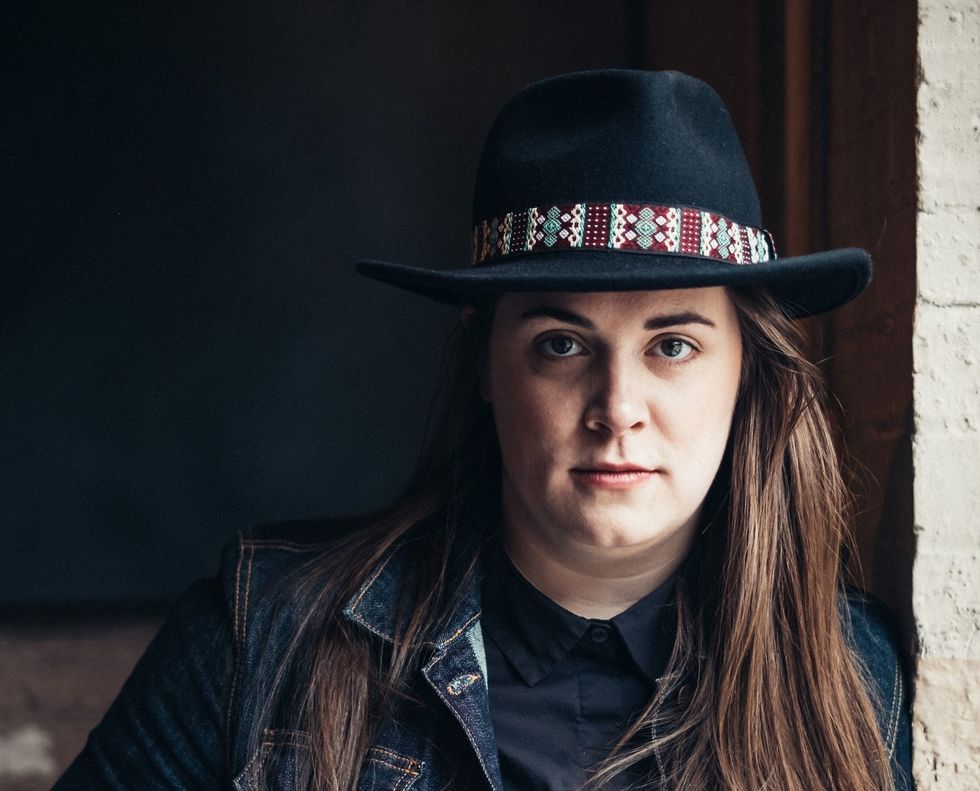 By Jason Schneider
A year after releasing her internationally acclaimed sophomore LP Driving In The Dark, Calgary-based singer/songwriter Mariel Buckley has offered a new single, Casting Stones, showing off the raw, bluesy side of her multi-faceted songwriting approach.
---
The track coincides with Buckley's summer touring schedule with her band that is taking her across North America, including performances at New York's Rockwood Music Hall and the Philadelphia Folk Festival.
It all builds on the reception given Driving In The Dark, which reached the top of CKUA's Top 30 chart and earned glowing features in BeatRoute, the Calgary Herald, the Edmonton Journal, VUE Weekly, Wide Open Country and elsewhere. The single Rose Coloured Frames also enjoyed a month-long run the CBC Radio 2 Top 20.
For Driving In The Dark, Buckley teamed up with decorated songwriter and producer Leeroy Stagger. The album boldly displays her evolution as a songwriter, with Stagger's production adding a richer, edgier tone. Casting Stones continues that evolution, exploring complex experiences of loss and uncertainty—essentially everything country music is supposed to be.
Mariel Buckley performs on Friday, Aug. 9 at the Dakota Tavern in Toronto, Saturday, Aug. 10 at Maverick's in Ottawa, and Monday, Aug. 12 at Casa del Popolo in Montreal. For more info go to marielbuckley.com.
What's the story behind Casting Stones?
I wanted to write something that encompasses my angst surrounding the current global and political climates. It was an exercise in writing from a different place than "woe is me," and now we have Casting Stones.
Your current album Driving In The Dark was well-received. Are you thinking about the follow-up yet?
I've been working on some new songs for sure. I don't want to rush a follow-up, but I am feeling the surge of creativity again and want to grab hold while I can. It'll come out when it's ready.
You've been making some in-roads into the US as well. How has the reaction there been to you?
The US has been incredibly kind to us. With the obvious crossover of roots and country music lovers, audiences have found us relatable and really latched onto our show. We recently toured with Sarah Shook & The Disarmers and found that to be a super complementary bill.
Your brother T. Buckley is also a well-regarded singer/songwriter. Would you guys ever consider collaborating?
T. and I have collaborated on live shows many times, and I think one day we would love to record together or work on something more substantial, time will tell! At the moment we're both super busy with our respective projects and lives, but hopefully sometime down the road.
What's your best touring story—that you can tell?
I recently had a super drunk dude heckle me at a show. He had suspenders and a straw Budweiser cowboy hat. He shouted through my whole set, and when I had finally had enough, I pointed him out in the crowd and said, "Hey, is that the Walmart kid?!" He left. I'd do it again in a heartbeat.
Website: www.marielbuckley.com
Facebook: @marielb123
Twitter: @mariel_buckley
Instagram: @marielbuckley
Management: Jessica Marsh / Jam Music Mgmt