FYI
Five Questions With… Dean Brody
Canadian country music star Dean Brody has just released his new single Black Sheep across all platforms, coinciding with the announcement of his fall tour alongside friend and fellow country artis
Aug 23, 2019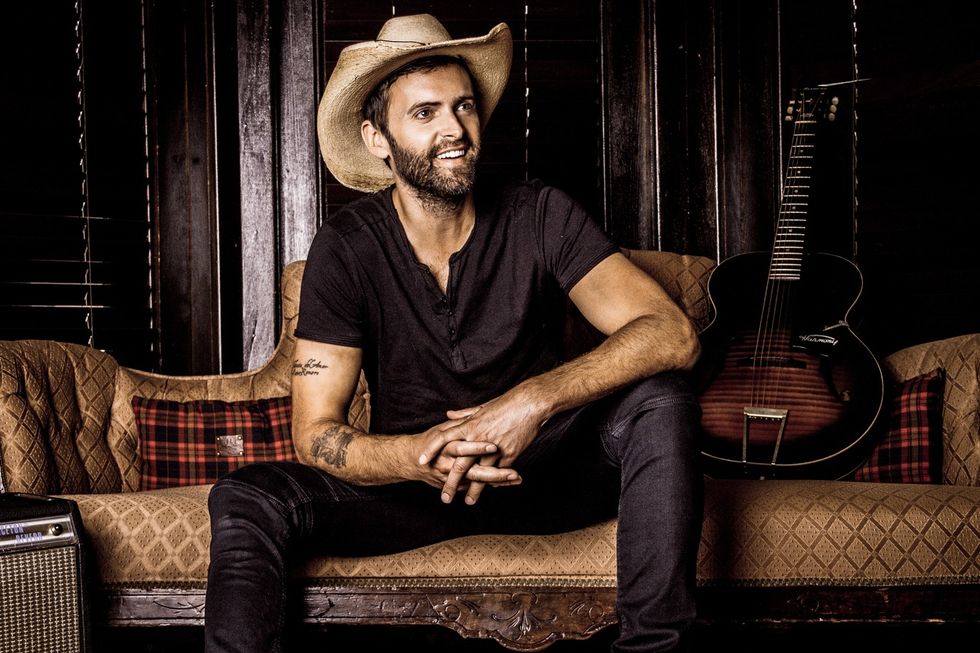 By Jason Schneider
Canadian country music star Dean Brody has just released his new single Black Sheep across all platforms, coinciding with the announcement of his fall tour alongside friend and fellow country artist Dallas Smith. Black Sheep is the third single from Brody's latest EP, also entitled Black Sheep, which was released digitally in April and will finally arrive in physical form on August 30 via Open Road Recordings.
---
Written and produced in Nashville with Brody's longtime collaborator and producer Matt Rovey, Brody describes Black Sheep as a song for outsiders and dedicated to those who go against the grain. In many ways, he adds, it's a reflection of his own decision to pursue a career in the music industry.
That decision has certainly paid off, as Brody's list of accomplishments includes two Juno Awards, 17 CCMA awards, and 24 Top 10 country radio hits. His upcoming tour with Smith, dubbed Friends Don't Let Friends Tour Alone, kicks off in Sault Ste. Marie, Ontario on Sept. 18 and will mark the first time the pair has done an extended trek together. It rolls into Toronto on Sept. 21, the third year in a row that Brody will headline the Budweiser Stage. For more info, go to deanbrody.com.
What makes your new single Black Sheep stand apart from your other work?
It touches on my experience with organized religion. I'm not sure I've written anything this personal before.
You're about to kick off a tour with your friend Dallas Smith. Is this something you guys have wanted to do for a while?
We talked about this over a year ago and were so excited when things started to come together. For both of us, it's going to be a once in a lifetime tour. Even our bands and crew are pumped about it. I'm expecting it will be an epic!
I find it interesting that the Black Sheep EP has been available digitally since April and will get a physical release on Aug. 30. Do you notice your fans embracing new ways of listening to music, and has that become a challenge for you?
We've all noticed a massive shift in how our fans find our music. The days of physical CDs are over for the most part. But I love CDs and records and tapes, so it's been hard to see the evolution. But it just makes sense. Our lives have become all about convenience and access, so the digital platforms and services we now have are replacing everything. 
What's been the biggest change in your life over the past year?
I found a person I never knew could exist, and I'm madly in love. We were married this year, so that's been a significant change. Exciting and challenging and crazy and really, she is the most unexpected gift. Coming a close second is our new puppy, Huckleberry. BIG adjustment with him! He's going to be huge, and so we have our hands full of poopy things and potty disasters. But he's coming around.
What's your best touring story?
Ha, I can't tell it here, but I'll tell the second best. During our last winter tour, the guys would do barbecues outside and cook stuff in the ground beside the bus. The most delicious food you'll ever eat. We ate like kings and never got arrested for the property damage that must have appeared in the spring when the snow melted. There were barbecue holes all across Canada—some in very fancy hotel green spaces!
Links
Website: deanbrody.com
Facebook: @DeanBrody
Twitter: @deanbrody
Instagram: @deanbrody
Label: Open Road Recordings
Management: Ron Kitchener / RKG Entertainment