FYI
The Feldman Agency Transformed Itself During Lockdown
The Feldman Agency owners Jeff Craib (pictured) and Tom Kemp, along with VP Joel Baskin, have used the two-year lockdown to their advantage and are now just starting to reap the rewards.
Apr 06, 2022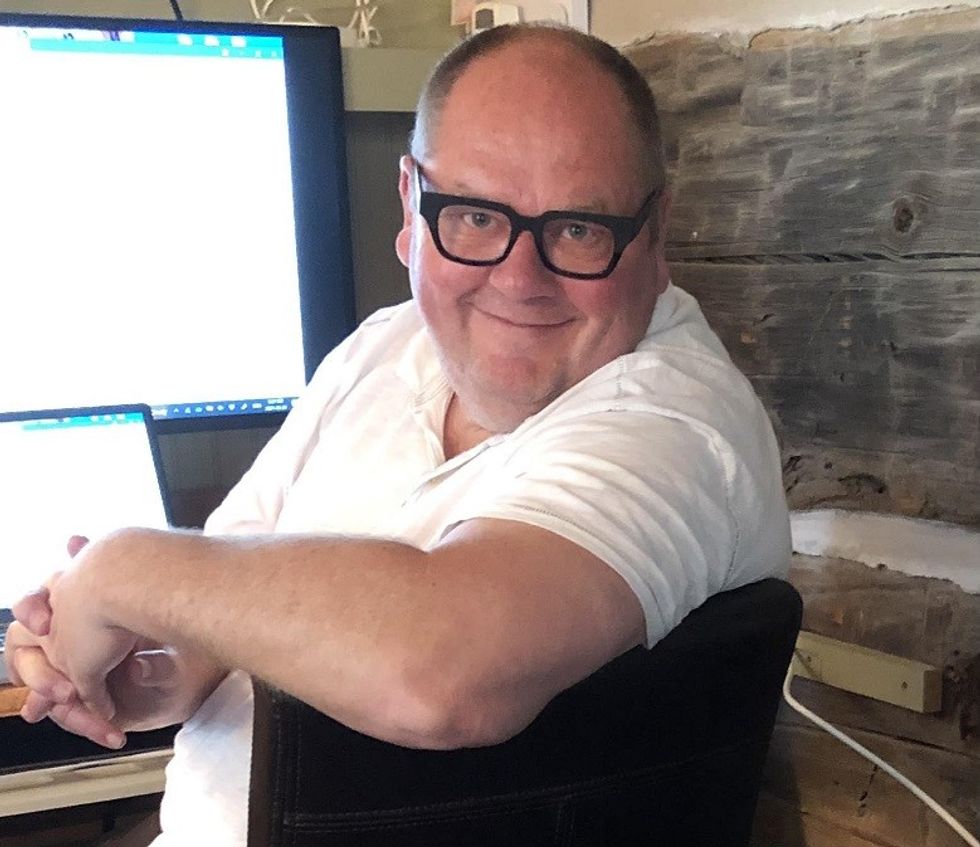 By David Farrell
The Feldman Agency owners Jeff Craib and Tom Kemp, along with VP Joel Baskin, have used the two-year lockdown to their advantage, remodelling the company to be an integrated full-service entertainment agency; one that represents artists but also adding new divisions including Tourbo and ACE Events, enhancing their music services.
---
Craib explains that TFA is focused on what it does best, adding a number of marquee acts to its roster, pioneering new client partnerships and creating new lines of income by licensing intellectual properties.
In Craib's opinion, these shifts make TFA the model of a modern agency, focused on artists and laser-targeted on servicing established live music opportunities, with a diversified roster, the best team in the country and an enviable track record of stability behind it that spans 40 +years.
"Our business is based on live performance," Craib tells me in a recent phone interview. "Without the option of live concerts in the last 2 years we didn't sit idle. We cultivated what we could for our roster by doing 164 virtual shows and signed significant artists even under the cloud of a pandemic including Avril Lavigne, Shania Twain, and Corb Lund."
Shania Twain is set to play her first significant festival show in Canada in years. She's headlining an all-Canadian female lineup (a first at Burls) on the final night of the four-day Boots and Hearts music festival, on Aug. 7 at Burls Creek, ON.
Avril Lavigne opens a 17-date Canadian tour in Orillia, ON, on April 30. It's her first coast-to-coast arena tour since 2019 and ticket sales are over the top.
"We've also added a few great new artists that are at an early stage of development that include Robyn Ottolini, Lindsay Ell, Emanuel, Savannah Ré, Snotty Nose Rez Kids, Lilyisthatyou, and Valley," he adds.
Feldman Entertainment Partnerships were busy creating deals with RBC, Ford, Amazon, Molson, TD, iHeart and Aeroplan, all of which were accomplished in a very tough climate," Craib tells me.
Then there's Tourbo (pronounced Turbo), founded and developed in partnership with Mark Montefiore from New Metric Media, the award-winning Canadian production company behind Hulu and Crave's Letterkenny (see separate story). The division is actively securing future licensing opportunities to turn intellectual properties into live performance opportunities.
The lockdown also saw the launch of ACE Events (Artist Creativity Experience), "a tremendously exciting project involving a joint venture with Live Nation that offers a suite of services providing a one-stop-shop for organizers of corporate, private and public events," Craib explains.
And that's just a sliver of the activity that the TFA team has been organizing "and all this while we were sitting in the muck of Covid."
Charlotte Cardin sold out 13 shows in Montreal, eight nights at the Imperial Theatre in QC, and has sold out shows from Vancouver right through to LA.
Lindsay Ell is hosting Rogers' new premiere property, Canada's Got Talent, which also features Kardinal Offishall as a judge.
Alessia Cara was the featured performer at NHL's Heritage Classic, prior to embarking on international and upcoming select Canadian festival dates.
The Beaches follow up a string of No. 1's with a national tour that sets off in May.
Rupi Kaur has announced Part 1 of her world tour in 40+ markets.
Orville Peck has announced his long-awaited Bronco debut album followed by live shows.
Tyler Shaw is appearing on summer festivals after amassing 350 million views on TikTok and appearing in the top 50 global Spotify viral charts.
Mother Mother is taking advantage of a huge surge in popularity that has resulted in 1.3B+ global streams and 15M monthly listeners/viewers monthly across various platforms and capitalizing on it with strong advance ticket sales in Canada, the US and Europe.
Glorious Sons are teaming up with JJ Wilde to finally make good on a postponed arena tour in spring and summer that includes 27 shows headed for sell-out attendance.
The Weather Station recently completed a cross-country tour in Canada in support of the new Ignorance album–that has won accolades from The New Yorker to The Globe and Mail, and a series of summer festival dates here.
Valley will embark on its first North American headlining tour this year.
Snotty Nose Rez Kids, recent recipients of three Western Canadian Music awards, has a 50+ date North American tour lined up in support of the duo's new album, Life After.
Savannah Ré, the winner of the Juno R&B recording of the year in 2021, is also set to play dates across Canada this year.
And that's just for starters. Craib and gang have been hard at it and as restrictions loosen, TFA is ready to get down to its core business-building acts and generating income from live.