FYI
Death From Above 1979: One + One
 Jackhammer drums and searing guitar power a cut with surprisingly tender lyrics.
Feb 03, 2021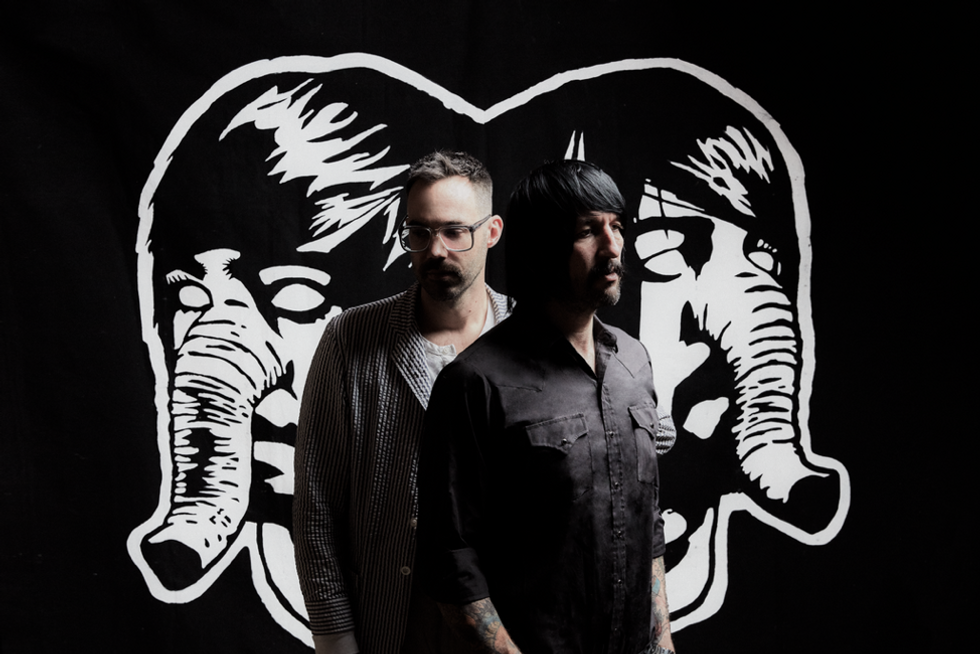 By Kerry Doole
Death From Above 1979 - One + One. (Spinefarm Records): This is the first track of new music from the Toronto hard rock duo of Sebastien Grainger and Jesse F. Keeler since the 2017 release Outrage! Is Now. It comes out alongside news that a new album, Is 4 Lovers, will be released on March 26.
---
"One + One is a love song," says Grainger in a label press release. "It's the karmic sequel to Romantic Rights. My wife, Eva, became pregnant not long after we started working on the song, and after hearing an early version she said, 'I wish this song was dancier.' So I went back into the studio and re-worked the drums. As the record was taking shape, every time I would come home from the studio, the baby would start dancing in Eva's belly. Even before I walked in the room, the party would start. One plus one is three — that's magic!"
The music video, inspired by the photography of artist David Hockney, was shot in Marmora, Ontario, and directed by Eva Michon, who also helmed the band's documentary 2014  Life After Death from Above 1979 (2014).
"Since we started playing, people would come up to the stage and after and say, 'I can't believe there's just two of you,'" explains Grainger. "The video for 'One + One' is Eva's way of showing that our band is greater than the sum of its parts. It's Death From Above 1979 in multitudes."
The openly emotional lyrics ("Cast a spell from ancient magic, One plus one is so romantic") are delivered via the signature DFA sound – jackhammer drums, searing guitar and intense vocals. Quintessential Death From Above 1979.
DFA has not been prolific in its output, but, over the course of a two-decade career, the group's ferocious dance meets punk sound has had a major impact and earned a loyal audience around the globe. The band broke up after 2004's full-length debut album You're a Woman, I'm a Machine, but reunited and roared back with 2014's second album, The Physical World, which reached No. 3 spot on the Canadian Billboard album chart and peaked at No. 28 on the U.S. Hot 200.
The new album was written, produced, mastered, and recorded entirely by Grainger and Keeler.
Links
Publicity: Jon Freeman, Freeman Promotions
Management: Missy Worth
Agent: Jason Furman, Paquin