FYI
Dave Charles Is Fighting To Win With Twin Elmnt FMs
May 09, 2021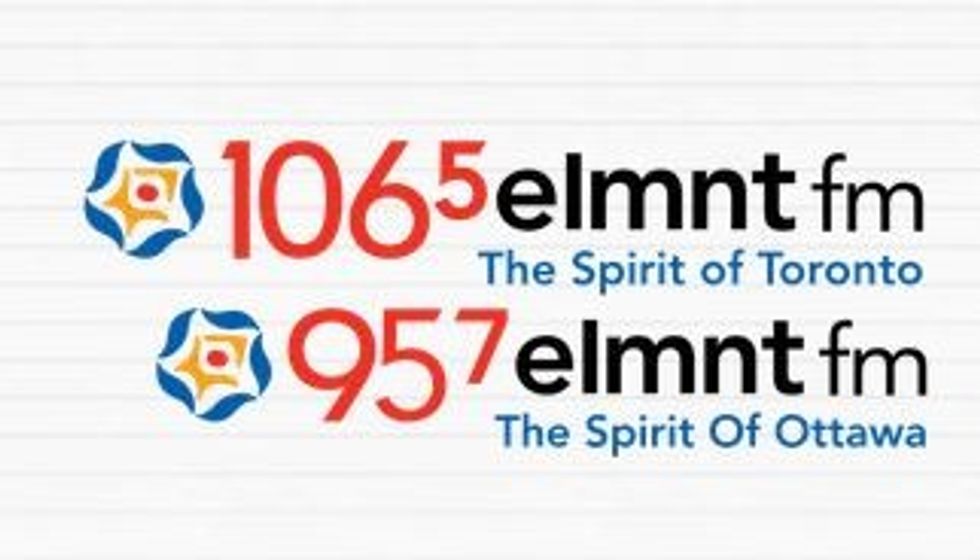 By David Farrell
---
Most broadcasters make it to the finish line by keeping their head down, enjoying the available perks, and playing it safe.
And then there's Dave Charles who has thrown such caution to the wind to hit the finish line saddled to a bronco in a derby that pits him against a sweepstake of well-heeled competitors.
Most probably think he's gone loco, if they think of him at all.
A few may grudgingly admire him for his tenacity in executing an Herculean task.
Whatever you care to think or call him doesn't matter a toss to DC because he's a man on a mission, a final mission that has him amped, hot-wired and pumped. To his mind he's a winner who's "making a difference and doing the right thing."
Over the years he's been a hired gun, a problem solver, the conjurer who creates opportunity from thin air. He's the Raphael Ravenscroft on Gerry Rafferty's Baker Street.
DC has spent the better part of his career being a fixer who has unreservedly championed rookie-air talent, music that hits a high-register to his well tuned ears–and earning his stripes as a strategic thinker able to move mountains and take on blue-chip corporate Goliaths
The guy is a trove of missions accomplished, and a walking text book of missions impossible.
And he's saved his best mission impossible for last, which is launching twin FMs in Toronto and Ottawa wearing handcuffs.
If you haven't cottoned on yet, DC's the guy Jean La Rose hand-picked to launch twin Elmnt FMs in Ottawa and Toronto, owned by La Rose's First Peoples Radio Inc. 
The simultaneous launches went without a hitch on October 24 of 2018, offering a pleasing mix of talk programming sweetened with a finely honed playlist of Pop, Rock, and R&B music. What separates the Elmnt 'sound' from all others is a condition of license that at least 25 percent of the music played on the twin FMs must be by indigenous Canadian musicians.
Métis musician Janet Panic hosts evenings in Toronto, and fellow First Nations musicians' Christa Couture and Julian Taylor respectively can be heard during mid-day and afternoon-drive shows. Then there's fast-rising hip hop star Cody Coyote, who has his own show called The Beat, networked on both Elmnt FMs.
The mission for the Elmnt FMs is to create opportunities for Indigenous music to be heard in two of Canada's largest radio markets. 
DC doesn't mince words in stating that breaking into these two ultra-competitive markets, mostly owned by the three titans in Canadian radio broadcasting, has been an epic struggle.
"We're fighting for survival with low ratings and little revenue. Yet, through the Covid pandemic, the team continues to create remarkable radio from virtual at-home settings," he explains in a phone interview from his home-office last week.
"We're coming up to our third anniversary this Oct. 24th," he continues.  "We have received unconditional support from the Indigenous music community and everyday we learn of new listeners finding our new inclusive format that we define as a Rhythmic CHR with an Indigenous twist."
So far, 125+ Indigenous artists and groups are getting prime time exposure alongside the best music in the world.  "That's what we set out to achieve on the design of this new contemporary hit format, and that's what we are now doing," he explains.
Behind the scenes, Matthew Bisson, D'Arcy Magee, Andrew Johnson and Jill Kennedy comprise the Elmnt fm music committee.  "Credit to their skills in putting our unique hybrid format together," he says, adding that "85% of our 'stationality' is how you curate the music hour by hour. That's how we can win listeners–with the best mixes."
And it does work. Just take a listen to any one of the prime shifts and one will be surprised at just how fresh the curations sound, and kudos for taking neophyte Julian Taylor on and giving him a key drive shift. He's as natural as a duck is in water.
Building a rosy story with the tools commonly used to blueprint success in the radio markets has been a tough sell, though. Perhaps, for now, even elusive.
"Numeris ratings PPM 'people meter' system hasn't yet responded to the Elmnt fm format," Charles tells me.  "We're looking at other ways to measure our true audience on all platforms."
He adds that "it's no longer just free to air radio listening, it's other platforms that need to be aggregated into the total audience listenership."
Radio Connects' is evaluating three new rating services at the moment. The winner will be able to measure the medium and small markets abandoned by Numeris. "A decision is forthcoming, and it can't be soon enough," he says with a heavy sigh. "VAM (Video Audience Measurement) is coming too.  This may improve things," he continues before pausng to add, "I can't help but wonder out loud that a ratings APP could be created." It's a major frustration for him and his team. Rhetorically he asks: "Most everyone has a smartphone, don't they?"
Punching home his point, he argues that "there's got to be a way to get a much broader sample for new and emerging stations like Elmnt fm."
Without ratings, revenue success is hard to come by.  Charles says: 'When we got these two FM HD licenses and launched in 2018, we believed that it would take three years to generate rating numbers.
"You need revenue to invest in major marketing.  Social media engagement remains strong for both Elmnt fm stations, but it's not enough to create the new sampling we need and deserve.  We don't have the multiple marketing platforms of the major media companies.  It makes our challenge to get results that much harder."
The flip side to this conundrum is that "listener feedback strongly suggests that our new inclusive Elmnt fm format is viable and appealing," he says.  "We see words like 'fresh', 'vibrant', 'unique', and 'variety' used to describe our music mix."
The Elmnt FMs have broadened access by having themselves included on the iHeart and Radio Player Canada APPS, and streaming from the dual website at (elmntfm.ca) is climbing, he says, noting with some pride that "text activity is through the roof for our Elmnt fm's Cash Tunes contest." 
Background: FPR Inc. (First Peoples Radio Inc) Elmnt fm is part of a new company formed by CEO Jean La Rose who is credited with developing the success of APTN over a 20-year run.  When he left to run FPR 'First Peoples Radio Inc.' he also brought over four other Indigenous companies under the banner of Dadan Sivunivut (which means "Our Peoples" in Southern Tutchone and Sirunivut means "Our Future" in Inuktitut):  RMR 'Red Music Rising', a music company; Nagamo, a music library and composer agency; Animiki SEE Digital Production, that produces television and digital media content; and Animiki SEE Distribution, an international distributor of television content.
These Indigenous companies are aggressively finding their place in the commercial entertainment world where content must stand on its quality.  Charles says "It's time that our talented Indigenous music artists can be heard in major markets like Ottawa and Toronto. 
"Toronto and Ottawa are two of the most ethnically diverse markets in the world.  Let's never forget that we are on Indigenous lands.  We owe them this ultimate respect.  I intend to continue to build a new legacy for these deserving artists with our very talented teams at 106.5 Elmnt fm Toronto and 95.7 Elmnt fm Ottawa.  This is an important part of building this new legacy.  I'm proud to be a part of it."
An ujpgrade in auditing methodology that goes beyond PPM meters and aggregates the entire spectrum of listenership that includes digital platforms is imperative for the Elmnt brand to succeed. It's hard to believe that old technology is ranking broadcasts in a digital world.
Taking a pause, he tells me with a ring of finality in his voice: 'I'll never retire. I'm having too much fun.  If you retire, I think your brain goes dead" and that's not a good look for him, or anyone else.
And here's a sample Elmnt fm Music Hour with Indigenous titles in red, with video
Dua Lipa (ft. Da Baby) "Levitating"  
Drake "What's Next"
Wolf Saga "Feel It Too"
Rihanna "Only Girl (In the World)" 
Jayli Wolf "Child of the Government"
Justin Beiber (ft. Daniel Ceasar & Giveon) "Peaches"
The Weeknd (ft. Daft Punk) "Starboy"
Mary J. Blige  "Family Affair"
The Northstars "Monsters"
Travis Scott & HVME "Goosebumps"
Black Pumas "Colors"
Ruby Waters "Supernatural"