FYI
The Covid-19 Chronicles… iskwē
The acclaimed Indigenous singer/songwriter is a Juno Awards nominee this year. From her place of self-isolation, she has launched a Live From My Living Room series that has attracted big-name guests and plenty of attention. Learn more about it here.
Apr 08, 2020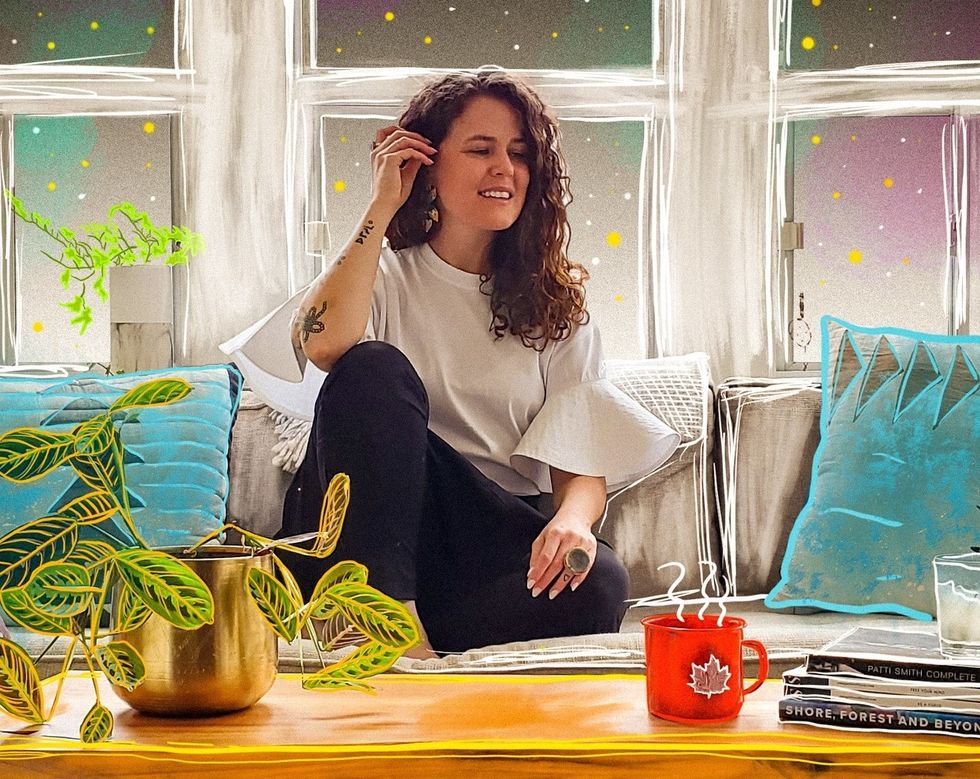 By Jason Schneider
Like many artists, iskwē faced the harsh reality of having big plans for this year set aside in March when self-isolation measures were put into place. One of the biggest disappointments was not being able to perform at the Juno Awards, an added bonus to her latest effort acākosīk being nominated for Adult Alternative Album of the Year.
---
Having launched the album last fall with some rapturously received live shows, the Juno experience was perfectly timed to build on that momentum. It wasn't surprising then that, when forced to remain shut-in, iskwē shifted her creative energy to being among the first artists to engage directly with their audience through social media.
On March 17 she launched her Live From My Living Room series from her Hamilton, Ontario home on Instagram Live. Unlike the one-off performances that have quickly become commonplace, iskwē has turned Live From My Living Room into a regular fixture where she welcomes fellow musicians as well as media figures for virtual conversations that also include viewer questions.
Her guests to date have included Jann Arden, George Stroumboulopoulos, Lights, Shad, Tom Wilson and Tegan Quin, with no plans as of yet to slow down as long as self-isolation remains in effect. We got the chance to get more details from iskwē, and you can also find out more by following her on Instagram @iskwe.
Can you tell us a bit about Live From My Living Room?
This series brings guests into my digital home each weeknight at 7 p.m. EST, via Instagram Live. Each night is a new guest, who is a friend in the music/art/entertainment world, and we play games, talk about random things, and basically hang out for 20 to 30 minutes, laughing and finding light in these difficult times.
How and why did you come up with the idea?  
This project started from my own need to let go of all the bits that were overwhelming and to find ways to laugh each day because laughter is absolute medicine! I wanted to be able to check in with my friends and invite others to join us, so we could all connect while in the safety of our separate spaces.
How has the response been so far?
So far, it's been great! I've been receiving messages daily about how much fun people have when they tune in, and how it's something they look forward to each day.
You were able to set it up pretty quickly. What was the process like once you had the idea?
Oh yeah, it was super quick. I invited my friends, made a schedule, and then each day we put together some fun questions and quizzes to keep it fresh and interesting each day.
What's one of your favourite moments so far?
Hmmm… I'd say when Strombo thought he could outdo me in Patti Smith paraphernalia, not realizing I live with THE biggest Patti fan!