FYI
Corridor: Domino
Jangly guitars and jaunty vocals are featured on a cut that'll put a spring in your step.
Jan 03, 2021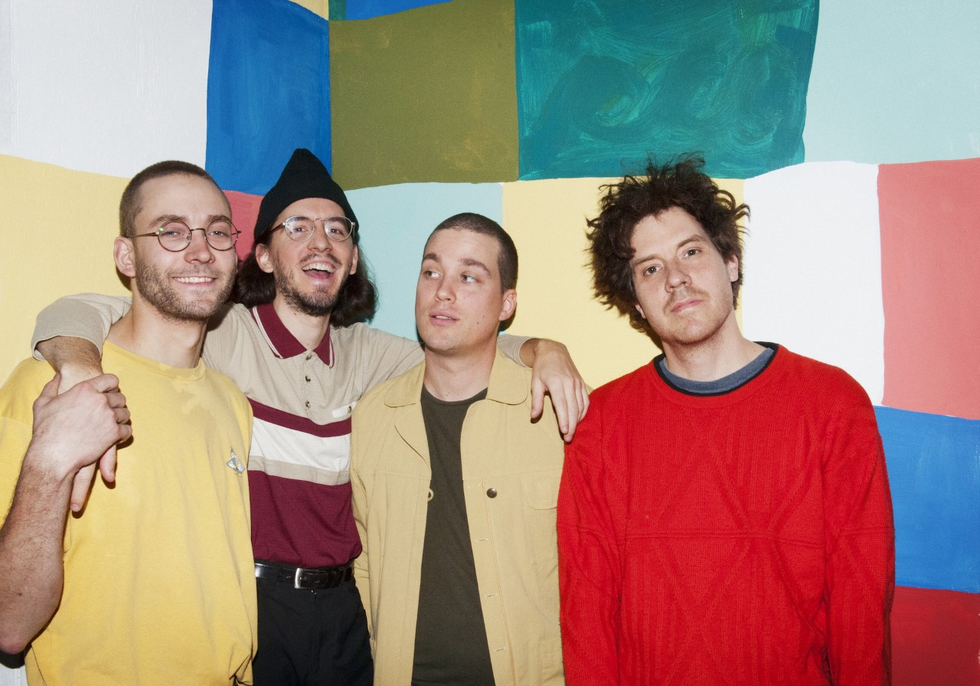 By Kerry Doole
Corridor - Domino (Bonsound/Sub Pop): This indie rock band from Montreal released its acclaimed album Junior over a year ago, but it continues to attract attention. One of the singles from the record, Domino is now given fresh life via a new animated video, directed by guitarist/vocalist Jonathan Robert.
---
In a label press release, Robert explains that "Domino illustrates the link between work and mental health, as well as that link's negative impact on the people surrounding us. That's why it made sense to film ourselves breaking stuff for this video. Then I spent some time with the footage to experiment with the treatment and the editing."
The tune itself features jangly guitars and jaunty vocals and a sound suggestive of such '80s faves as The Feelies and early R.E.M.. It'll put a spring in your step.
Signed to prestigious label Sub Pop outside of Canada, Corridor had to cut short a US tour last March as the pandemic hit. 2020 was still a breakthrough year for the band. In addition to being nominated twice at 2020's ADISQ Gala and Junior being long-listed for the Polaris Music Prize, Corridor recently won two trophies at the GAMIQ awards, for Indie Rock Album of the Year and Music Video of the Year (for Topographe, also directed by Jonathan Robert).
Links:
Publicity: Susan O'Grady, Take Aim
Booking agent: Ouss Laghzaoui, Heavy Trip