FYI
A Conversation With .. George Olliver
The famed Toronto soul singer is still going strong. In this in-depth interview, he recalls the heady days of Mandala, his ongoing love of gospel music, and departed comrades Domenic Troiano and Whitey Glan.
Jun 15, 2018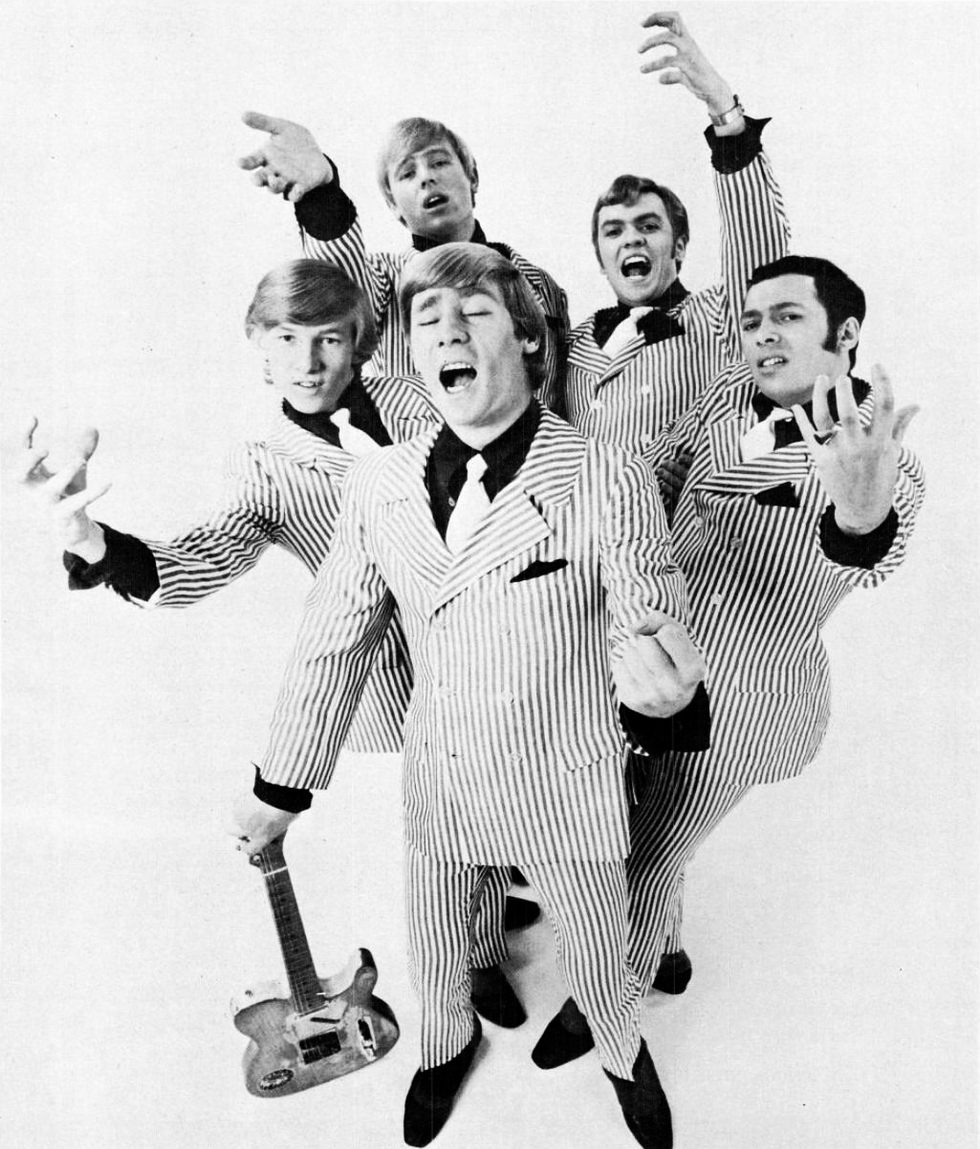 By Bill King
It was of great interest that George Olliver and I would one day connect beyond the bandstand. I'd never had a chance to tell him I was in the audience of the Hullabaloo Club in Hollywood when Mandala performed or at the Whiskey Au Go Go on another occasion in 1967.
---
I was playing the organ with a South Los Angeles Mexican band fronted by the Saborio brothers. Drummer Russ sang made the bookings while brother Andy faked bass, leaving me to play with my left hand. Every gig was $15 a man, a night. Wall to wall topless dancers.
Occasionally, we'd head north to Hollywood to catch the hottest bands at the Hullabaloo Club. The Buffalo Springfield, The Seeds, the Stu Gardner Trio, and we'd envision being on that stage. Forty years ago, I began jotting down my recollections of gigs and circumstances. This is one such entry.
"It was the debut of Toronto soul act Mandala at the Hullabaloo Club; November 26, 1966.
I didn't know what to expect so when the band started playing a high-energy hybrid of soul and blues; I found myself consumed by the moment. Then all hell bust loose. Lead singer, George Olliver starts spinning and twirling doing a blue-eyed soul imitation of James Brown. Then the strobe lights kick in, and the crowd revels in the unexpected frenzy.
The band dressed as costumed gangsters, not exactly the style of the time unless you were doing lounge gigs in Vegas; yet they had something different going for them. Andy and I got with the band's energy and drummer Pentii 'Whitey' Glan's rapid foot work. We kept nudging one another – then Domenic Troiano shed a few cutting licks, and we became instant disciples.
Mandala momentarily became the rage of Hollywood, making a return visit a week later and packing the place; yet there were signs the "white soul man" routine wasn't in step with the times. Just as fast as they arrived, they faded from view." 
George recently carried the second half hour of my radio show, The Bill King Show at CIUT 89.5 FM, Survivorman Les Stroud the first. Jesse King hung in and bounced some questions off George too.
Here's that conversation.
Can you still do the splits?
Well actually, it's funny you mention that. We just did a big thing for my former drummer of Mandala, 'Whitey' Glan and had every classic vocalist there and a great house band. Then I get out there and the audience started going nuts. I went down and did the splits, but it took me a little longer to get back up.
When I lived in LA in the 60s, I had little money but was working weekends with a Mexican band and we'd drive to Hollywood to catch bands. One of the night spots we frequented was the Hullaballoo club. On one occasion, its Mandala and George Oliver.
You were there?
I was there in the audience and saw your performance.
You never told me that.
I saw the band three times. This was a tough audience because right now we're talking about groups like The Seeds, The Byrds, and that psychedelic thing. You guys come out and you're wearing pinstripes and you've got that whole gang buster look. You've also got a strobe light flashing and the crowd goes crazy and I thinking man, this is one killer band. I can't take my eyes off the drummer, Whitey Glan and guitarist Domenic Troiano.
Well, that was great.
That was a great time for us coming to L.A for the first time and of course in that club which later became the Midnight Special. That was even the stage for the Midnight Special. I met a whole bunch of people there. Neil Young was down there with his band, Buffalo Springfield, and a whole bunch of other Canadian groups too. It was a real experience for us.
Then you moved over to the Whiskey?
The Whiskey was first. That was our first gig and we followed the Supremes in.
Did you play a park concert at Griffith Park or you were supposed to?
I did so many concerts there and a lot in Orange County and around that area. Playing in LA for us was a dream. You know we had been to New York and Chicago and recorded with Chess Records. When we got to LA, we thought now we've made it. You know what I'm saying, it was great.
What were you thinking? It was a whole lot of change. This was the 60s, psychedelia. It was peace and love. You guys are coming from Canada and walking into a world that's in conflict.
We thought we'd made it. We just had our single released, "Opportunity," in the States and unfortunately compliment of KR Records we got into some legal trouble and they didn't put as much money into it as they should. But you know we had a lot of airplay down there and people just loved the live performance. It was crazy you know, we just went to the heart of it.
You had to convince those kids who had long hair that you were one of them. That was tough.
There were only about two or three other white R & B bands and in the United States at the time that had a recording.
The Mob was one of them.
The Magnificent Men was another, and then ourselves, and one other group. That was our thing and we stuck with it and wanted to be different. Of course, I had grown up with the Club Bluenote which was the number one soul club in Toronto. I was embedded in that music. I loved it.
Jesse and I were watching this video of Mandala in 1967.
That was the first W5 show ever done.
And I have my manager Randy Markowitz who had a kid's show at that time who was very well known in the business kicking my ass, making sure that I did what he wanted me to do to go over.
Where did you grow up?
I was an East Ender the first six years of my life. Then I moved to Willowdale where I grew up.
What were you doing as a kid?
I was taking piano lessons and you being a piano player yourself you know you got to take lessons. I had six years of classical and then I started playing at my high school sock hops and went from there.
Did somebody drop a James Brown record on you and lost your mind?
Actually, it was Little Anthony and the Imperials. I was thirteen. "You're Going Out Of My Head". I heard that song and I said this is what I wanted to sing. I also got into all the other people that came along.
Jesse King: After Mandala, you continued to produce music and did voiceover ads. You had a Juno nominated album, Dream Girl, in the 80s as well and you got into the ministry and gospel music. What are you involved in now?
I'm still doing my secular work. I've still got my band George Olliver and Gangbuster. We're doing clubs, because I love to work. I don't have to work but I love to work. I've looked after my gifts so I'm singing and doing private parties. My main focus right now is gospel. I'm just completing a second gospel album. It's a different direction that I want to go but it's my belief system and I'm just applying all my gifts to that.
Jesse King: When do you expect the new album to be out? What's the goal?
Probably about 2020. I just finished up a couple of tracks. I want to get some backing for my label this time. I footed the cost before and it cost me a fortune. You know. Time rambles on. Probably 2020.
Bill King: George, you mentioned the ministry.What brought about this change in your life?
I had an experience back in 1979 with the Lord. It was just an amazing experience. It's too long to go into because I couldn't stop it. The bottom line was, I was struck hard. Then I went with it and got back into my church. In 2002 I got a message in my heart saying it's time to do some gospel music. And by 2008 we had the album I wanted and away we went. For the last thirteen years we've been doing the gospel thing with my band away from George Olliver.
When you say you had this moment, were expecting it or did it come in unexpectedly?
Unexpectedly. I was in the hotel room in Woodstock and things weren't going great with myself and the Royals. It was good, but it wasn't great. I was looking around for something. I went down to my knees and said a prayer and all of a sudden, all the strength went out of my body. I fell on my my face and I knew it was him talking to me.
How did you rebuild your life? Or how did this help you rebuild your life?
It gave me new the inspiration to keep my recording going and keep my music going because at that particular time I was thinking of maybe going into some other area like producing or managing or something like that. With this experience, he told me he wanted me to sing, so I'm still singing. And when you are a serious singer and you want to keep working steadily for a living, you've got to stay in there 24/7.
Jesse King: Plus, there's something beautiful about being onstage and that energy and being able to share something like that you don't get being a producer. Two different worlds.
In my gospel, and you know what I'm talking about, the black church just loves what I do. I do a lot for the black church and it's just so gratifying to see stuff you worked on so long with your gifts to make it right. To just see people just freaking out.
We are two old white guys that became affected by African-American music very young and it has been a big part of our lives. We've championed it. We borrowed from it. We've nurtured artists. It's a big part of our life. It's hard to explain.
The thing that inspired me, like you say, was American gospel, I was seeing they we're getting into R&B soul. Although I love traditional gospel, it was coming more from what I was doing and that inspired me. And now we've got people like Donnie McClurkin and The Winans out there "r&bing" and "souling" it to death. It's wonderful. Selling it to death. It's wonderful.
Bill King: To me, it's the greatest musicians and singers are coming out of the church.
Exactly, because we are held to a standard and have to be as excellent as we can to serve the Lord.
I saw the clip of you just being a grandfather at home and the kids.
I'm looking after a five-year-old. It's wonderful to be able to get out there and entertain them when they're in the audience, its great. You get to see them say, that's my grandad.
Bill King: Have they caught you doing the splits?
I'm working on it.
A couple of decades back I played with you for awhile with the great bass player Bill Sharpe.
I was going to ask you about him, how's he doing?
He did Cher's five-year farewell tour, steady work with singers Jeffery Osbourne and Brenda Russell and smooth jazz artist Dave Koz. You and I played the last days of what then was still a jazz club, Bourbon Street on Queen Street. Petula Clark would drop in after her stage show and hang.
She was doing a show and travelling and came down and hung out.
You've always had these great rhythm sections in your band.
You fill the positions with great musicians. I've always been very fortunate to work with the best, including yourself.
Jesse King: Were you handling the arrangements? This is George now and not Mandala.
Oh no, eighty percent were my own tunes. A couple I wrote with a band. We also did a couple of covers. I was really proud of that album.
Did you record in New York?
Broadway Recording right above the Ed Sullivan Theatre.
Bill King: There must have been times when you'd hire musicians and you're not feeling it from let's say from the drums or bass and know you have to make a change but you can't because you still have six more nights of playing?
Personality problems, yes. It doesn't matter how good you are but if you are causing shit in the band, it's time to go. As far as picking guys, I've always been very fortunate.
Was it your parents that instilled that work ethic in you?
Domenic Troiano at Club Bluenote. The original Club Bluenote on Yonge Street.
I wasn't into rehearsing and we were partying when we went down to the Bluenote but when he joined the band, he said look, we're going to rehearse twice a week at the Bluenote after hours. I said what? You know Shawne Jackson and a bunch of other girls are there I want to party. Pretty soon we saw the results of the practice and it made us into one of the better bands from that era.
We were up against Jon & Lee and the Checkmates, early Lighthouse. So, we kept up with them and impressed the people in the States.
We all had such a great love for Whitey. He passed away a couple of months or so.
Six weeks ago, and there was a memorial for him the other night. It was amazing. We had six hundred and thirty-five people there and wow and we did the Mandala tunes and a lot of the songs from that era. Jon Finley was there. He was with us at the New Blue Note and Prakash John.
It was just a wonderful get together of people from that era and from his beginnings up to the present point that knew him and loved the way he kept on going. Even after he left Alice Cooper and a couple of other people down in the States, he kept it going. He always sat down at the drums and played well.