FYI
Cardi's No. 1, But Jason Aldean Has The Week's Best-Seller
This week's countdown runs the spectrum in pop music today, from stripper-turned-rapper Cardi B to "Hicktown" singer Jason Aldean, storyteller John Prine to Bad Wolves' brand of tungsten metal.
Apr 22, 2018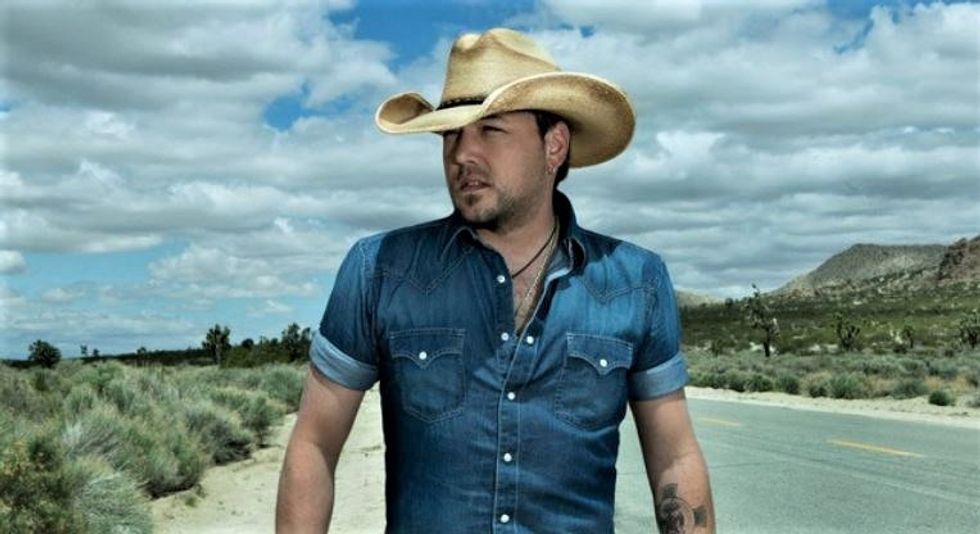 By FYI Staff
Cardi B's Invasion of Privacy spends its second straight week at the top of the Billboard Canadian Albums chart, with 8,500 total consumption units and again has the top on-demand stream total, generating 10-million streams in the same time frame.
---
This is the first debut album to spend its first two weeks at the top of the chart since Yoan's self-titled album logged three weeks at No. 1 in April 2015.
The top new entry for the week belongs to Jason Aldean's Rearview Town, at No. 2–picking up the album best-seller sales total in the week. This is the "Hicktown" hat singer's second straight No. 2 debut, following 2016's They Don't Know, and his fourth straight top-two release.
Penn State rock outfit Breaking Benjamin's Ember enters at 4, making it their second straight top-five album, following 2015's No. 1 Dark Before Dawn.
"The Greatest Showman" soundtrack rebounds 14-7 with a 57% consumption increase. It is the album's highest chart position since early February.
In its first full week of release, Vine star (Andrew) Bazzi's Cosmic pops 30-13 with a 70% consumption gain.
Other new entries in the top 40 include Pentatonix's PTX Presents: Top Pop, Vol. ,1 at 15; John Prine's The Tree of Forgiveness, at 26; and a collaborative mixtape by American rapper Smokepurpp, and Canadian producer Murda Beatz whose Bless Yo Trap album lands at 30.
Drake continues to hold the top two positions on the Streaming Songs chart, with "Nice For What" holding at No. 1 and "God's Plan" remaining at 2.
After three weeks at No. 2, hardcore metal outfit Bad Wolves' cover of the Cranberries' "Zombie" returns to the top of the Digital Songs chart with a 2% download increase.
 – All data courtesy of SoundScan with additional colour highlights provided by Nielsen Music Canada Director, Paul Tuch.