FYI
Canadian Country Stars Unite On 'Rise Up Redux'
35 years after Parachute Club's anthemic song became a major hit, it is being revived by an all-star cast of country artists. Singer and co-writer Lorraine Segato is using the new version to raise funds for and boost awareness of four socially-conscious grassroots groups.
Sep 10, 2018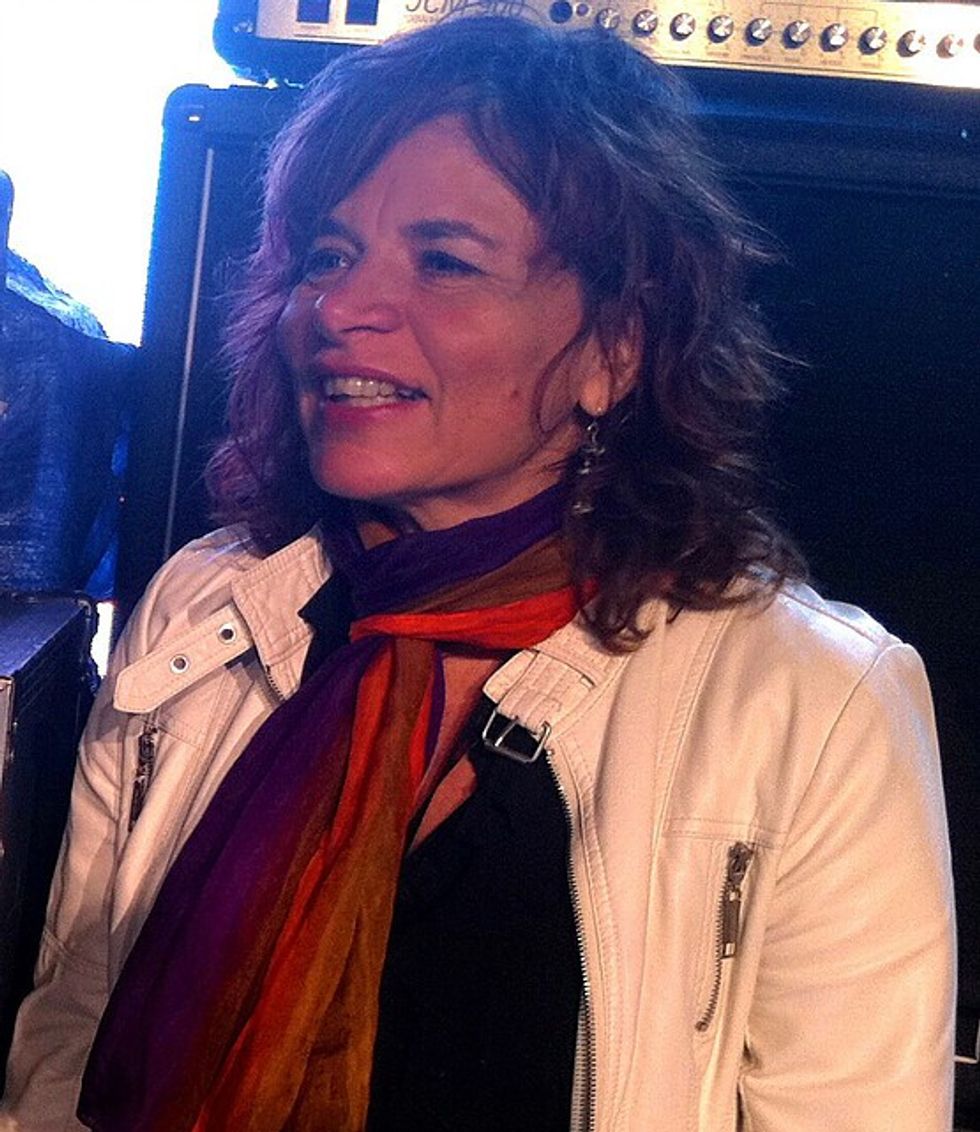 By Kerry Doole
It is 35 years since Toronto's Parachute Club released its anthemic hit single "Rise Up." That uplifting song has now been given vivid new life as "Rise Up Redux," a version featuring 17 artists that represent the cream of Canada's country music scene.
---
That list comprises Gord Bamford, Cold Creek County, Don Amero, Leah Daniels, Dan Davidson, Tim Hicks, Kira Isabella, Brett Kissel, JoJo Mason, Jason McCoy, Madeline Merlo, Jessica Mitchell, Jess Moskaluke, Meghan Patrick, River Town Saints, Tebey, and Washboard Union, and they recorded their parts in studios in Toronto, Nashville and across Canada.
Together, these artists have formed The Common Cause Collective (3XC), and the new recording is designed to raise funds for socially-conscious charities handpicked by Parachute Club singer Lorraine Segato through TorontoFoundation.ca.
Segato has been the driving force behind the project, one launched with Slaight Music and Warner Music Canada. "Rise Up Redux" has just been made available to the digital streaming services and iTunes, and monies garnered via streams and downloads will be distributed to the following organizations via Torontofoundation.ca: 
Canadian Roots Youth Reconciliation Initiative
 Sherbourne Health Centre- Supporting our Youth.
A press release notes that "all selected grassroots groups have innovative approaches to their organization and have been vetted for equality and diversity practices."
Of the initiative, Segato says, "In remaking this song, we are honouring and celebrating another generation of social justice activists and encouraging and engaging the youth who are shaping the future. The song first signaled a call for equality and empowerment in 1983. Today its message is as relevant as it was 35 years ago."
She explained to FYI that "the seed of the idea began early last year. A fellow Hamiltonian, Annette Paiement, had suggested to me that the time was ripe for another launch of 'Rise Up' and I had been already thinking about how to make the launch feel relevant to these times to celebrate the 35th Anniversary. I'd been seeing the marches and protests increasing around the world, and in all of them I kept seeing the signs 'Rise Up.'"
"Then one day early this year I was at lunch with Gary Slaight, and he asked me what I was working on. I listed off my usual array of 10 projects in production and at the last moment I mentioned that I wanted to find a way to engage another generation of singers and youth leaders in the Rise Up Share Your Power project and he turned around and said, 'I think we can help with that!'
"Thus the project was born again through Slaight Music. I mentioned to Gary that Jim Campbell and I worked together 35 years ago at RCA when our first Parachute Club records came out. So I was really happy to find myself working with Jim as project manager on this."
"In our first meeting for the project we talked about what kind of versions we might approach, and it was Derrick Ross who suggested a country version, which I had never thought of before. I was intrigued. Jim quickly thought of appropriate folks who might really enjoy being in on this project and his suggestion of Karen Kosowski as producer was perfect. We have all been working really hard on this project since March of this year."
Predicting the potential amount that could be raised through this initiative is difficult, as Segato concedes. "I am aware that, given how little streams and downloads, pay for use that we may not raise gargantuan amounts of money; but I also know that the publicity and word of mouth about these organizations goes a long way to directing people to the foundation website where they can also choose donate money or get involved in supporting if they relate to the organization. My intent has always been to elevate the profile of these organizations as well as getting them some donations. What would quantify this project as a success for me is if we could drive folks to the Torontofoundation.ca website and the Rise Up Share Your Power Initiative, which is the name of the fund,
The project was officially launched at Country Music Week in Hamilton over the weekend, with the video for the track premiering at the Gala Awards event on Saturday night. Segato and Meghan Patrick introduced the clip there, to reportedly a very positive response. A teaser of the video was then introduced by Brett Kissel as part of the main CCMA Awards show last night. The Hamilton setting was fitting, as Segato was born and raised there and the original version of "Rise Up" was recorded with Daniel Lanois at his famed Grant Ave. studio in the city in 1983.
Jim Campbell of Slaight Music explains that "to make the video, we gave everyone the opportunity to shoot their stuff on an iPhone, but for those who recorded at the studio in Nashville and Toronto, we had Lorraine shoot in Toronto and Liam Russell in Nashville."
"Rise Up Redux" was produced by songwriter/producer Karen Kosowski, who tells FYI that "I was honoured when Lorraine Segato and Slaight Music asked me to produce it. The original 1983 version of 'Rise Up' is such a classic Canadian pop recording, one that I remembered from my childhood. I was up for the challenge of re-imagining it as a modern country track."
"I worked out the musical arrangement and produced the instrumental recording in Nashville. Then I produced the vocals in person with several of the artists; some in Nashville at Addiction Sound Studios (Tebey, Madeline Merlo, and Meghan Patrick), and some in Toronto at TA2 Sound + Music (Brett Kissel, Kira Isabella, Cold Creek County, Jessica Mitchell, Leah Daniels, Don Amero). TA2 Sound + Music donated time to us for the project."
"Additional vocals were tracked across Canada at studios like OCL Studios and MCC Studios in Calgary, and Armory Studios in Vancouver, as well a few home studios. Pulling up all those amazing vocals in the track together was exciting and powerful. Once the arrangement was finished, the track was mixed by Jonathan Roye and mastered by Nathan Dantzler."
The new lease on life given "Rise Up" delights Segato. "All of us as writers feel an incredible degree of gratitude and humility that somehow our coming together to share ideas created an alchemical brew of music that produced an enduring song for these times. It seems to be circling around again for another generation. That feels so cool, and I gotta say I would be very excited if a new audience discovered our music again."
iTunes link here