FYI
Basement Revolver: Circles
A dream-pop cut tackles an intense theme via ethereal vocals.
Jan 26, 2022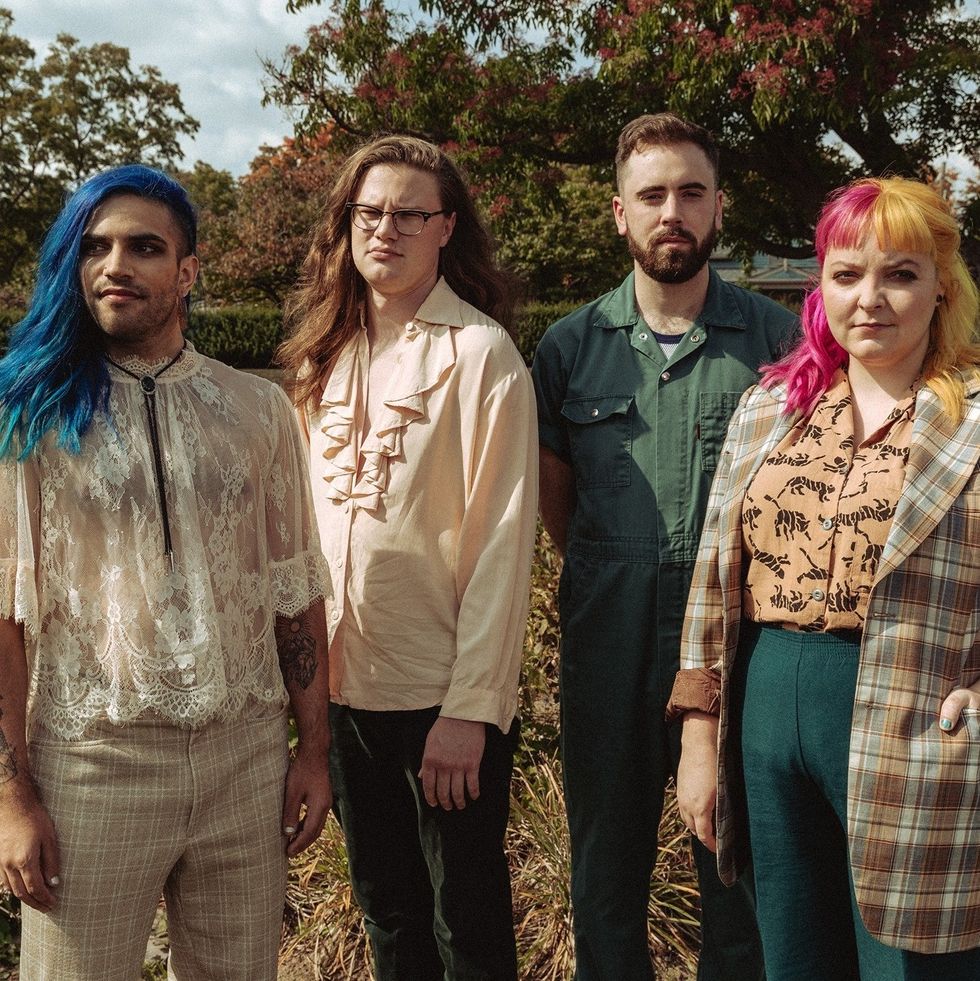 By Kerry Doole
Basement Revolver - Circles (Sonic Unyon): This hotly-tipped Hamilton band releases Embody, a new full-length album, on Feb. 18, via noted local label Sonic Unyon.
---
Circles is the fourth advance single from the album, following Skin, Transatlantic and Tunnel Vision. It is a melodic slice of dream pop that tackles an intense topic, the aftermath of being raped.
In a label press release, bandleader/vocalist/guitarist Chrisy Hurn-Morrison explains "it is about capturing the feeling of trying to do everything in your power to get better, but there is just that one thing that it always comes back to — knowing that it is a slow and long journey. As much as it is about this heavy, shitty thing that happened, I feel resilient. I feel a little bit stronger every time I hear it — a little bit more like I can stop hiding parts of myself."
Hurn-Morrison's voice is able to be both ethereal and powerful, and it possesses a lovely haunting lilt here.
The BR sound has been termed dreamgaze, fusing elements of dreampop and shoegaze. Together six years, the group released three EPs prior to 2019's full-length debut, Heavy Eyes. They have toured North America, the UK, and Germany, and this scribe can attest to the power of their performances. Here's hoping they can tour extensively in support of the impressive new album.
Basement Revolver returns today with Circles. An expansive and highly melodic piece of dream pop
Written with her partner, Circles is a song of catharsis for Hurn-Morrison, with the hope that it helps listeners who are going through similar experiences.
Links
Publicity: Adam Bentley, Auteur Research
Management: Tim Potocic, Sonic Unyon