FYI
Andrea Ramolo: Italian Summer
Strong vocals, a strings-accented production, and nostalgic lyrics are featured on this cut.
Jul 29, 2021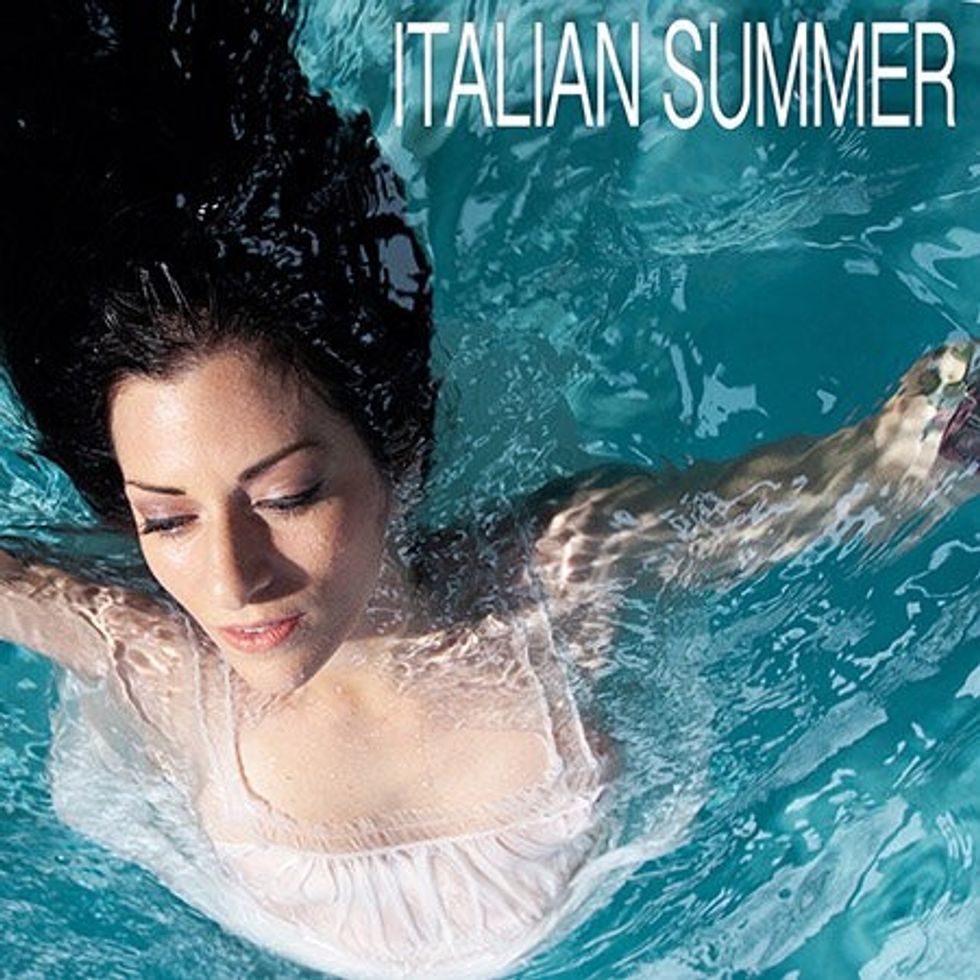 By Kerry Doole
Andrea Ramolo - Italian Summer (Independent): This acclaimed Toronto-based singer/songwriter will release a new album (her seventh), Quarantine Dream, in October, and Italian Summer is a new single from that record. It came out this week in two versions - the album rendition (as below) and a pop-dance remix from Canadian dance music veteran Nick Fiorucci (Hi-Bias).
---
In a press release, Ramolo describes the track as "A fresh and catchy bit of musical escapism to the Italian summer I've been so longing for while stuck amidst these pandemic restrictions. It's a nostalgic daydream of a song with a great, big chorus that is hopeful and explores nostalgia while tickling the senses and inviting everyone to dance."
"Italian Summer is a good dream though… a bright dream. It smells of the sea and of all the things I love about Italy. I am a first-generation settler in this country. Both of my parents immigrated here from Italy in the '60s and I have such a deep love for the place and simply for the way I feel when I'm over there. I can breathe better…"
That atmosphere is captured neatly on the song. Ramolo's strong and emotionally expressive voice is front and centre, framed in a strings-accented production, and featuring nostalgia-tinged lyrics ("I think I left my heart over there"). A bright and breezy FACTOR-supported video, directed by Joanna Glezakos, completes the attractive package.
Quarantine Dream sports an impressive list of guests, testimony to the peer respect Ramolo enjoys. That includes produced/mixer/engineer Sarah MacDougall, co-writers Kinnie Starr, Hill Kourkoutis and Madison Violet's Brenley MacEachern and Lisa MacIsaac, piano work from Kathryn Calder of The New Pornographers, and drumming from Wintersleep's Loel Campbell.
Since venturing into music in 2008, Ramolo has made a mark as both a solo artist and one-half of folk duo Scarlett Jane (with Cindy Doire). Her work has earned multiple Canadian Folk Music Awards, and we await the new album with keen anticipation.
Links
PR: Beth Cavanagh, What's The Story?
Booking Info: andrearamolomusic@gmail.com.