FYI
54-40: Sublime Like Me
The Vancouver rock veterans return with a vibrant and snappy cut featuring rapid-fire vocals and timely lyrics.
Aug 26, 2019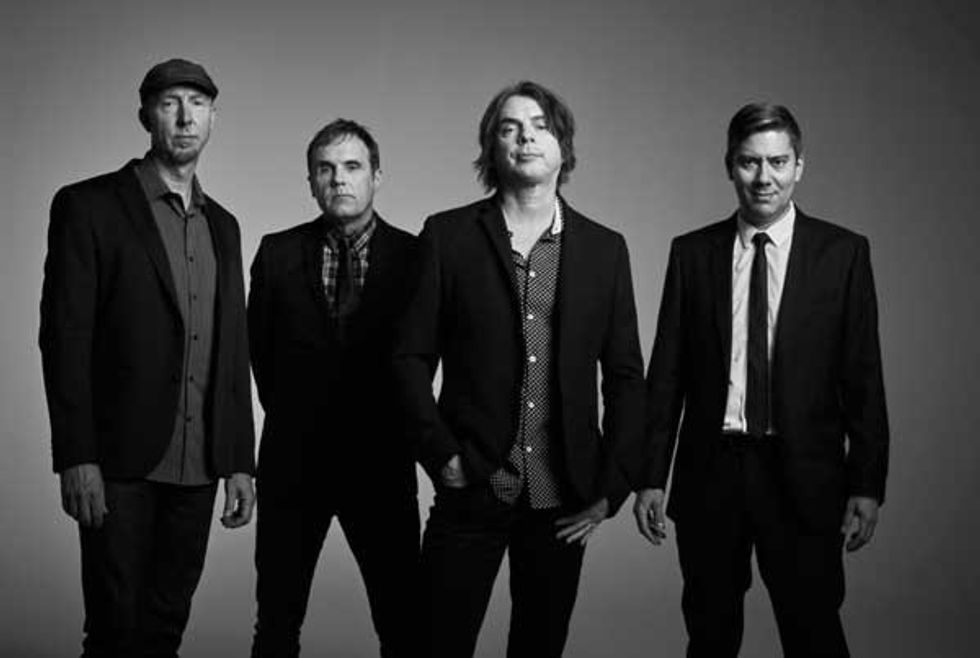 By Kerry Doole
54-40 - Sublime Like Me (El Mocambo Records): The beloved Canrock veterans released their last album, Keep On Walking, back in Jan. 2018. It deserved more recognition, but the group is still working it and has just put out a new video for one of its highlight tracks.
---
A press release from the band explains that "Sublime Like Me is a love letter to the British Dark Wave bands of the 80s that we love. The original demo of the song was fully-formed and identical in arrangement to the finished master, but Gavin Brown's production craftily modernized the track, while still nodding to its influences."
The dark wave reference may have you expecting moody Anglo post-punk, but the cut is quite vibrant and snappy, featuring driving percussion and rapid-fire vocals from Neil Osborne. It is lyrically contemporary, with lines like "silencing a lie is dead" and "some are too blind to see" being all too timely in these deceitful days.
Still a potent force onstage, 38 years after a first gig, 54-40 has a fall tour lined up, with September shows set for Waterloo and Sudbury followed by hometown shows at Vancouver's Commodore Ballroom (Oct. 11-12).  A nine-date winter Ontario tour begins with three nights at Toronto's Horseshoe Tavern, Dec. 5-7.
Publicity: Eric Alper