FYI
'It's Your Shot' Song Contest Offers $100K Prize Pack
Open to all musical genres, the eighth annual Slaight Music song contest has doubled the value of the goods and services prize pack the winning contestant will receive this round.
Dec 13, 2017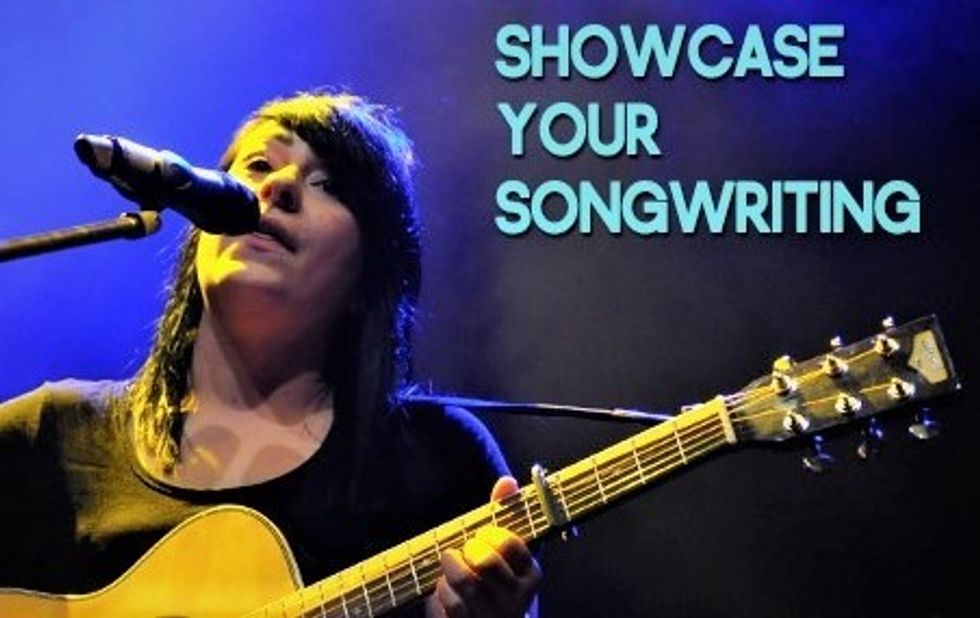 By FYI Staff
---
Chosen by a selection committee with the complete details to be announced this Friday on the It's Your Shot website, the winner will receive:
Peformance opportunities at a high-profile event in 2018

Recording, distribution, radio promotion, publicity and marketing support from Hidden Pony Records and Universal Music Canada

Recording time in a professional studio

A professionally produced photo shoot

A professionally written artist biography

Two music videos

Multiplatform marketing and promotional support for the resulting EP release

Professional mentoring and personalized development of the artist brand

Professional support in the creatino of artist website and social media pages
Open to all musical genres, "It's Your Shot 2017" is one of the many initiatives backed by Slaight Music—a company focused on discovering, developing, inspiring and supporting Canadian recording artists.
Past winners of the song contest include:
Liz Coyles (2011/Maple Music),

2012 winner, Hamilton's Thought Beneath Film (Maple Music),

Jillea (2013/Universal Music Canada),

2014 winner Sam Drysdale (Warner), who recently finished recording with Tawgs Salter,

Kayla Diamond (2015/Cadence), who had a Top 40 hit with "Carnival Hearts" in 2017 and releases a new single, "What You're Made Of," in January 2018,

and 2016 winner Notifi (Sony Music Canada).
The winning submission is to be announced in May, 2018.
For more information, visit:
www.slaightmusic.com  @slaightmusic
www.facebook.com/itsyourshot.ca
About Slaight Music
Slaight Music started in 2011, with a mandate to support the Canadian music community through a variety of initiatives, and to develop Canadian talent via strategic partnerships with industry peers. Slaight Music works with artists from across the country and across the musical spectrum, helping to further careers and get great music heard. Slaight Music is also invested in the technology sphere, helping Canadian music entrepreneurs develop the next generation of digital platforms and services. And they support a variety of music-related events, causes and charities.   
About Hidden Pony Records & Management
Initially conceived in 2007, Hidden Pony Records & Management has established itself as one of the premiere talent-development labels in Canada. A partnership between noted A&R guru "Parkside" Mike Renaud and his legendary mentor Donald Tarlton (aka Donald K Donald), Hidden Pony was launched in an effort to have all the tools and resources necessary to help find and develop some of today's most promising up and coming Canadian artists. Hidden Pony currently handles management for The Dirty Nil, Said The Whale, Jeremy Fisher, Odds, and The JB's.
Media Contact:
Charlotte Thompson / Red Umbrella P.R. Charlotte@RedUmbrellaPR.com 416-464-8220