Homepage Featured
Fresh Sounds Canada: Drake, MacKenzie Porter, Charlotte Cardin & More
This week's must-hear music also includes big new singles from Tate McRae, rock band Gulfer and a deconstructed Christmas song.
Nov 20, 2023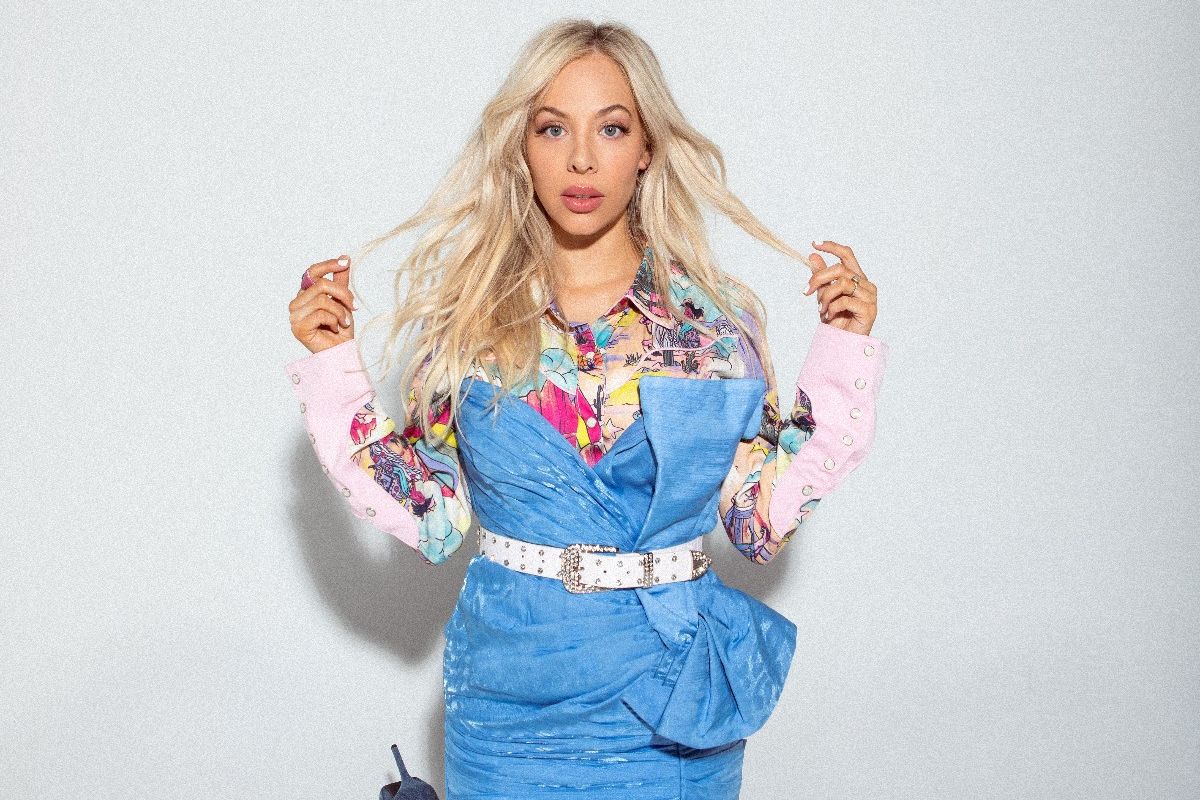 It was a big week for Canadian artists, as most week's are when Drake releases a new project. It was a big week for him at the Billboard Music Awards, along with Billboard cover star Tate McRae. At the same time, Charlotte Cardin shows she's bilingual in pop hooks, while country, rock and Christmas music also hit our playlist.
Drake, Scary Hours EP
---
Drake never stops. Though he's teased taking time off from music over the last couple of years, he's stayed as prolific as ever. Maybe more. So, while songs from his recent album For All The Dogs are still charting, he dropped a new EP of material on the For All The Dogs Scary Hours Edition. Drake is good at getting headlines both in his music and in his public appearances (check out the new face tat) you can almost forget he's got bars. He shows it here. He also collaborates with producer's producer The Alchemist for the first time on "Wick Man" and adds another big collab with J. Cole on "Evil Ways." He also finds a way to shout out Taylor Swift, who's always competing with him on the charts and at the awards shows.
Tate McRae, "Exes"
Tate McRae is on a hot streak. In just the past week, the Calgary-born pop singer-songwriter graced the cover of Billboard, played SNL, hit the stage at the Billboard Music Awards and got to No. 1 on the Global 200. She also found the time to put out this new song and video, which is a high-energy bit of pop performance complete with choreography. Some on TikTok are already calling it a return to Britney-style high-energy and the end of the "lazy era" of pop. Tate has figured out a good niche, and it looks like she's sticking with it.
Charlotte Cardin, Une semaine à Paris
While filling concert halls across the country, Montrealer Charlotte Cardin surprised her audience by sharing Une semaine à Paris, a French-language EP. It notably features the French version of her hit "Confetti," originally released in the language of Shakespeare on her album 99 Nights last summer. This track is currently at No. 13 on the Billboard Canadian Hot 100. The result is an equally catchy pop song that sounds great in French but still maintains its chorus in English. The EP includes three other tracks, including a collaboration with Laylow on "Real Love" and her recent successful single "Feel Good."

MacKenzie Porter, "Bet You Break My Heart"
MacKenzie Porter is a country powerhouse, but she's also a great actor and performs like a pop singer. Her latest single, about falling in love with someone you know might end hurting you, will get stuck in your head for days. The video features Porter, a landline phone and not much else, but she gives an excellent performance. She's on tour now, with two final shows in Vancouver (Dec. 6) and Calgary (Dec. 8), and it's worth catching her. You just might hear a countrified cover of "No Scrubs" or "Teenage Dirtbag."
Gulfer, "Clean"
Montreal emo group Gulfer return with a splashy new single and video, "Clean," which finds the guys taking their music gear for an underwater dip at a cabin in the woods. (Hopefully they have insurance on those guitars). The track, which appears on Spotify's "Emo Right Now" and "Ready To Rock" playlists, has a slinky acoustic guitar riff and catchy Weezer or Blink-182-style vocal hook, building eventually to a hard-hitting final chorus made for singing along.

EDITOR'S Pick: Vivek Shraya, "My Little Chosen Family Christmas"
Mariah Carey might be the undisputed queen of the holiday hit, but Vivek Shraya is putting her own spin on the genre with new single "My Little Chosen Family Christmas," an ode to queer communities who celebrate the holidays together. Over jingle bells and brassy synths Shraya sings about the joy of spending quality time with her chosen family: "No fussy in-laws or distant relations / no fighting or trite conversations." Shraya initially wrote the song during lockdown, when she was facing the possibility of a Christmas without her community. Revisiting the demo, though, she transformed it into a more upbeat tune, name-checking Mariah in the process.
Following Shraya's Mint Records debut earlier this year, Baby, You're Projecting, and her CBC Gem show How To Fail As A Pop Star, "My Little Chosen Family Christmas" is further testament to Shraya's skill at crafting pop songs and her innate star power, shining bright in all seasons.